Alexandra Davis – How networking opened the door to my internship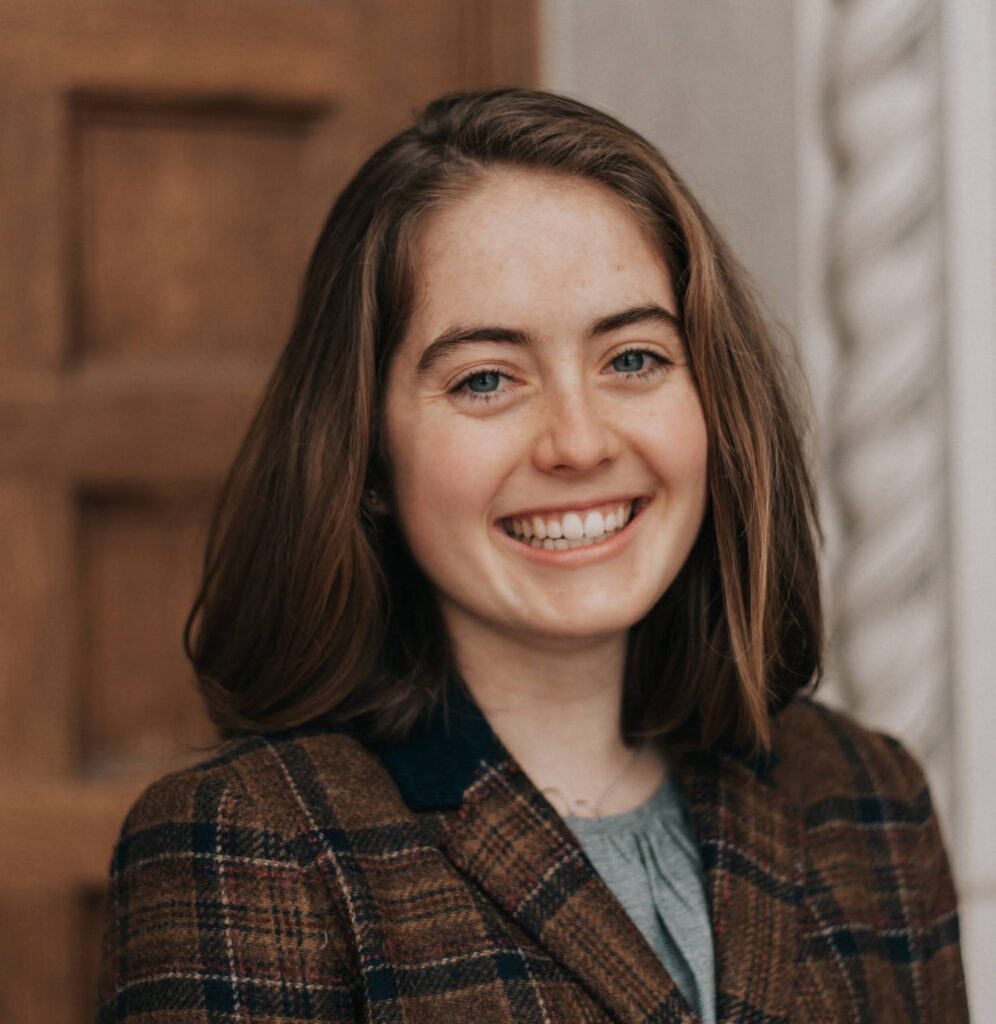 Alexandra is currently an intern in the Fund Finance team at the Standard Chartered NY office. Here she tells us how networking led to the opportunity, the projects she has been working on, and how the experience has helped when make it comes to making decisions about the future.
Tell us a bit about yourself.
My name is Alexandra Davis, and I use the pronouns she/they. I attend school at the University of Minnesota in Minneapolis and am a double major in Applied Economics and Environmental Science, Policy, and Management. You can't get more of an overachiever than me!
I've recently done various internships, but most notably, I was on the founding team of a climate tech start-up, where I did business development and communications.
I'm excited to be with the Bank, get more insight into the corporate world, and hopefully widen my toolbelt when it comes to applying my economics degree more directly. I've also been learning what it means to use sustainable finance through the Fund Finance team.
What led you to apply for the internship at Standard Chartered?
I'm part of an organization at my university called The Women's Network, through which I met one of my mentors, who was one of the first women in private equity. I wanted to work for a company with an international focus that values diversity. When we were discussing my next steps, she suggested I look at infrastructure and introduced me to Vicky Du at Standard Chartered.
I arranged a call with Vicky, who talked me through the Bank, why she had stayed for eight years, the growth opportunities, and how it wasn't like other Banks. I read through hundreds of pages of impact reports to really understand the Bank's approach, and then submitted my application.
You went into the Bank having spoken to someone very senior, so you already had an impression of what it was like. Has it lived up to those expectations?
100%. From day one, the entire organization, especially everyone in the New York office, has been super receptive to supporting the interns. They have been encouraging us and making time for honest and open conversations.
The intentionality when it comes to programming really stuck out to me, and the fact that there are only 19 of us at the New York office. I have friends at other banks who have 200 interns with them.
Can you tell us a bit about a project you've been working on during your internship?
Within my team (Fund Finance), it's more about understanding a deal's lifespan. The first week I was in the office, we had four deals closing, which gave me a chance to see what that part looked like. Now I'm seeing deals that are in various stages. They help me get an idea of what the entire process looks like.
From a project perspective, we're working on a summer project where we have to introduce a company as a client for the Bank. I'm working with two of my fellow interns in client coverage to propose a solar energy company as a client. We're trying to find opportunities to invest in US-based companies where we have the opportunity to leverage our experience in emerging markets, and that's exactly what this client is doing.
Does the internship at the Bank influence how you think about your future career?
Definitely. The way the internship works is that they want around 70% of us to progress onto the International Graduate (IG) program, which I'm very interested in.
It's an excellent opportunity to rotate in our different markets and do something where you're getting exposure and trained in so many different aspects of the business. I am keeping my fingers crossed that I get the invitation and the opportunity to do that.
What inspires you about the Bank's mission and its work?
The Bank's slogan is here for good, and you see it in how everyone interacts in the office and with the work they do on a more significant level.
It's one of the only companies that is actually transparent about the work that they're doing. There's an acknowledgment of 'we know what we're doing. We know we need to do it 10 X better, so that's what we're striving for.'
What would you advise someone thinking about an internship at Standard Chartered?
I would say prepare and leverage your network. Reach out to people at your university, people in different departments, or even someone at the Bank currently, and see if they could walk you through the process or connect you with someone who could show you how to be successful. For me, it's really about asking questions because the worst someone can say is no.ne thinking about an internship at Standard Chartered?
Finally, how would you describe Standard Chartered in one sentence?
I would say Standard Chartered is a bold, driven international organization focused on uplifting people around the world.