My maternity leave experience: Allison's story
Becoming a parent is life changing. Alison Toll talks about the support she received during maternity leave, returning to work in a more senior position, and the best career advice she's ever had.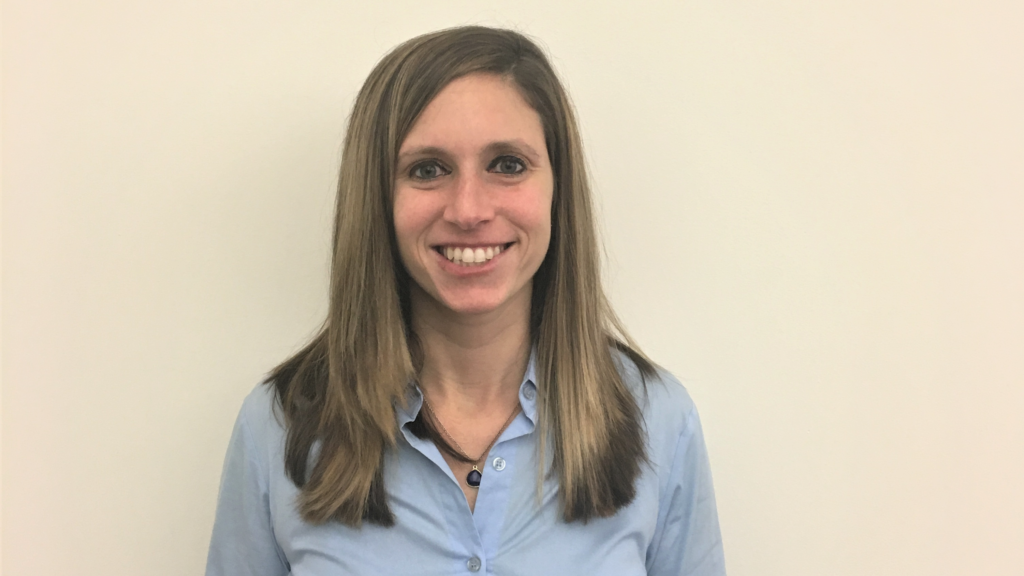 The perfect career move
I joined Standard Chartered Bank almost 4 years ago as an AML Investigator. I have a graduate degree in Middle Eastern Studies and International Economics so taking this role felt like the perfect fit. It also provided a great opportunity to pursue my interests, utilize my prior experience as an intelligence analyst and help further my career.
Prior to joining Standard Chartered I worked for a government consulting firm, ultimately serving as a lead financial intelligence analyst, where I authored comprehensive threat reports to aid the US Department of Defence operations in the Middle East.
My family and I decided to move back to New Jersey, and I became a Senior Intelligence Analyst with the New Jersey Office of Homeland Security. But after several years there, I realized I wanted to get back to the things I was passionate about – anti-money laundering, terrorism finance, and sanctions analysis.
Standard Chartered as an employer of choice
One of the amazing benefits that helped me make my decision to join the Bank was the fact that Standard Chartered provides a generous maternity and parental leave. This helped me feel supported during this crucial time for me and my baby to bond and that the Bank understood how important this transition was. Additionally, the Bank's approach to work/ life balance helped ease some of the stress I felt about balancing a career and a family when it was time to return to work.
Just before I went on maternity leave, a promotion opportunity came up within the Investigations unit. It was a position that I was very interested in and felt well qualified for, but clearly, the timing wasn't great! I applied before going on leave, not knowing what to expect. I appreciated that there was no pressure to interview while I was on leave, but I chose to do so – even with the sleep deprivation! I got the role eventually and returned to work in a more senior position.
Transitioning back
I can't say enough good things about the transition back to work – it was lots of little things that made the difference. For example, HR extended the deadlines for any training that I had to do so that I didn't have to do it all once and could ease back in.
It's not easy balancing my career and everything I would like to do for the Bank with what's physically possible while being a parent of young children, but I have worked hard to effectively manage my time at work. More importantly, I'm fortunate to have many colleagues who are in a similar position – they understand the challenges and can empathize.
Getting the support
I've seen some women have children and leave the corporate world. It's hard to juggle everything. But there is a lot of support available at the Bank. We have a work/life balance committee that host panel discussions from time to time about managing work, personal and family responsibilities. What I always appreciate is that it isn't just people at a certain level on these panels; it is also people in the absolute top managerial positions talking about the various stages of their career and how they navigated the challenges.
One of the things that stood out the most during one of these panels was when somebody said: "Your career is really a give and a take." When you're early on in your career, you're taking – for example, mentorship opportunities, training, or needing more flexibility. But then later on in your career, it's more of a give – you're the one mentoring others, you're the one providing the guidance where once you used to receive it. That advice really stuck with me, and it's something that I will take with me as I continue to grow my career in the Bank.
---
Interested in new opportunities to grow?
If you are looking for a work environment where you make an impact and
further advance your skills and abilities, we'd love to hear from you.