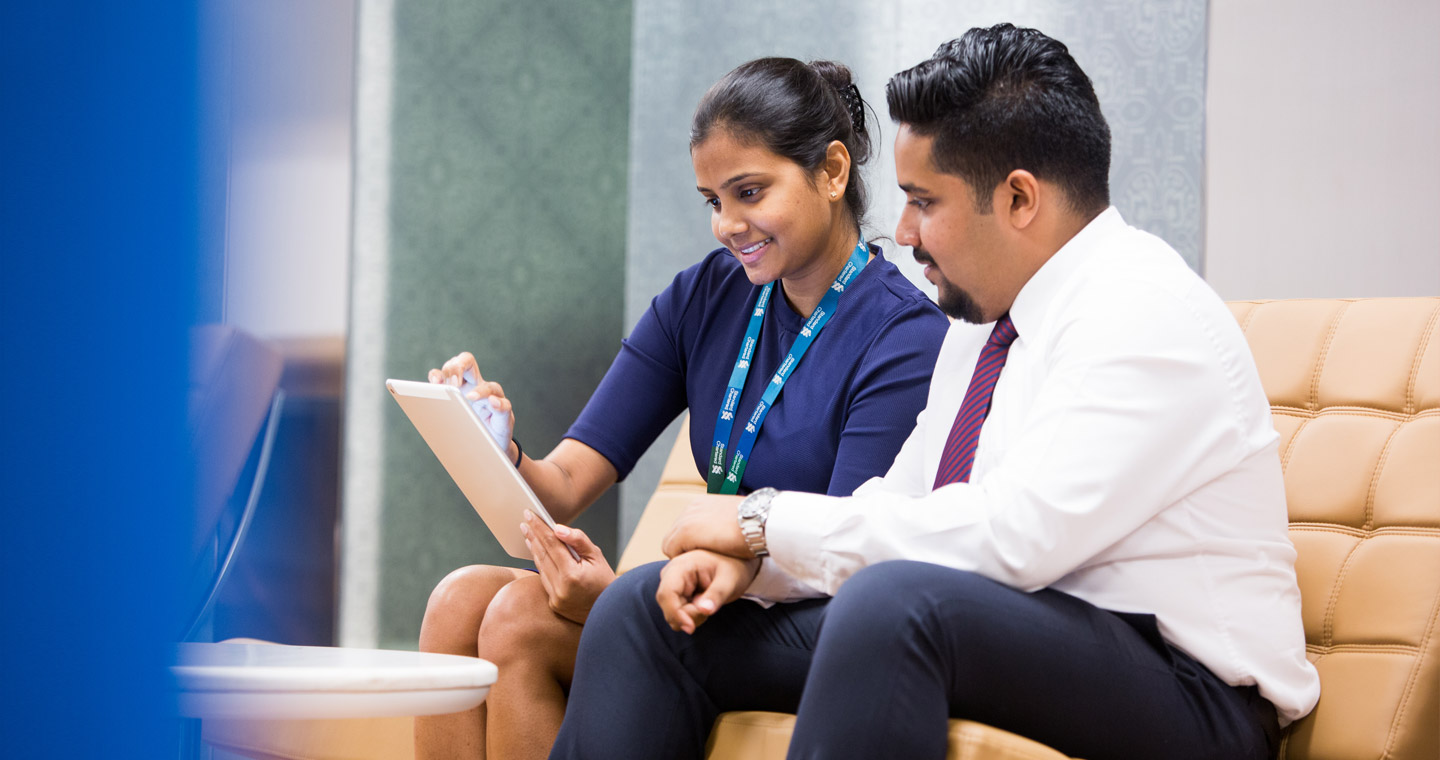 careers

Flexible working & parental leave

Discover how flexible working allows us to meet the needs of our employees and customers in an agile way.
Flexible working allows us to meet the needs of our employees and customers in an agile way. It aims to reflect our changing working environment and allows you to have some choice in how, where and when you work to suit your working style and help balance your personal life needs.
There are two types of flexible working available – formal and informal flexible working:
Formal flexible working - involves making a contractual change to reflect a long term Flexible Working Practices arrangement or if you wish to take a sabbatical.
Informal flexible working – these options are more short-term or may change from time-to-time. This is not a contractual change, so you should ensure that you are working the number of hours a week required for your role. This option gives you and your People Leader a little more flexibility in your working pattern.
These flexible working options are available to both current Employees and those being considered for recruitment as an employee. The formal options are not applicable to non-employed workers. There is no minimum length of service required to make a flexible working request.
People Leaders must:
(a)  encourage an environment that allows colleagues to request a flexible working arrangement;
(b)  be fair and consistent, considering all requests on their merits and the requirements of the role; and
(c)  consider all requests in light of the impact (whether beneficial or detrimental) that the flexible working arrangement would have upon colleagues, any customer or other key stakeholder relationships and the team as a whole. 
Parental leave is provided to support our colleagues and their families around the time of childbirth or adoption. It includes maternity leave, parental leave for spouses or partners and adoption leave.
We provide globally (at minimum):
Fully paid maternity leave - 20 calendar weeks.
Fully paid parental leave for spouses or partners - two calendar weeks.
Fully paid adoption leave - two calendar weeks.
You do not need to be at the Bank for a specific amount of time to be eligible for parental leave benefits. All parental leave benefits will be paid continuously during your leave period, rather than on your return.
These are our minimum standards. Countries may choose to offer more paid or unpaid leave based on their own local practices.