Is green steel a silver bullet for sustainability in the mining sector?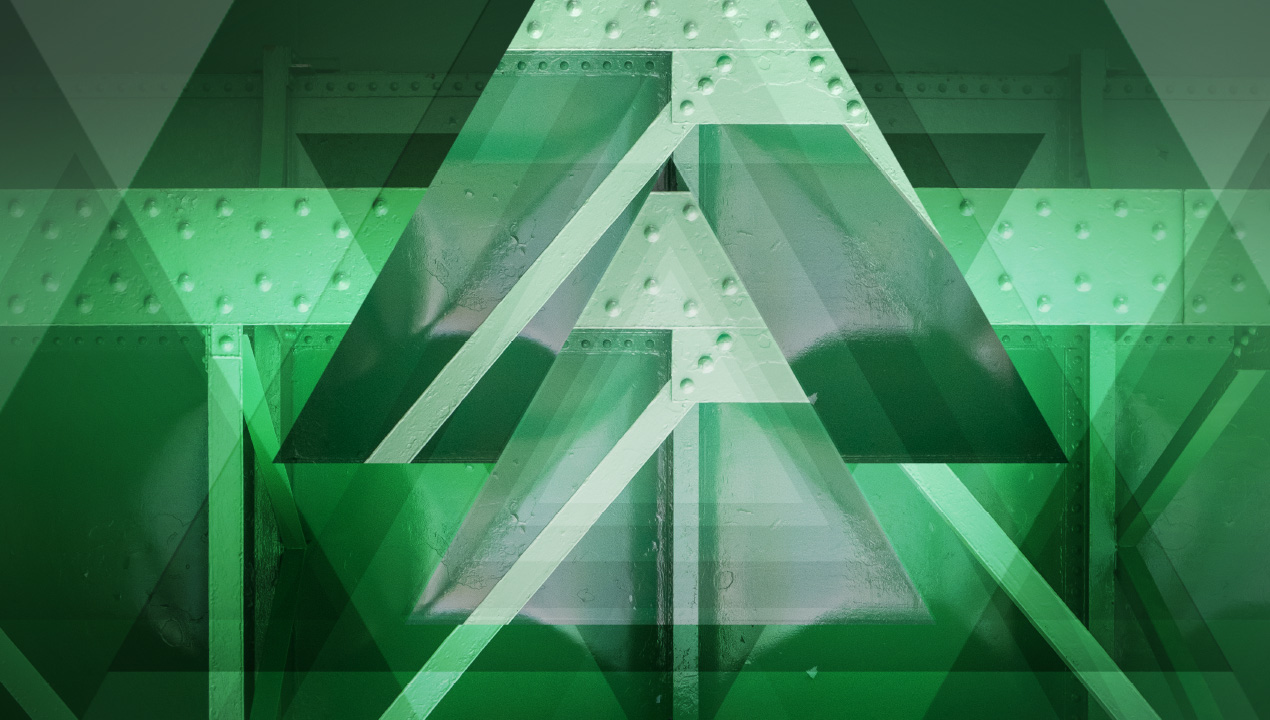 In 2020, 1,860 million tonnes of steel were produced, creating 2.6 billion tonnes of emissions. It's clear that change is needed, so how can we create a sustainable future for steel-making?
The winds of change are blowing through the steel industry, with developments like "green" steel showing potential to turn today's heavy-polluters into tomorrow's sustainable steelmakers.
Green steel's impact on mining emissions was the focus of an expert panel at the recent FT Mining Summit 20211. The low- or no-emissions green steelmaking process substitutes high-emitting coking coals traditionally needed for ore-based steelmaking, with emissions-free renewable energy and hydrogen.
In 2020, 1,860 million tonnes of steel were produced with total direct emissions of 2.6 billion tonnes, representing between 7 and 9 per cent of global carbon dioxide emissions2, according to the World Steel Association.
To meet global climate and energy goals, the International Energy Agency's (IEA) Sustainable Development Scenario shows steel industry emissions must be at least halved by 20503. Emissions from steelmaking form part of the mining industry's indirect emissions (Scope 3). These are generated when mined products (such as iron ore and coking coal) are used, and form the bulk of the mining sector's greenhouse gas footprint.
Step-change technologies like green steelmaking could help reshape the future of an industry that is increasingly aware of the need for change.
"Necessity spurs innovation," said Richard Horrocks-Taylor, Global Head of Metals & Mining, speaking at the summit. "We need to move quickly towards a green steel scenario."
But legacy blast furnaces and other infrastructure built around coking coal steelmaking can have a 40-year lifespan. And this could make a switch to more sustainable steel production a slow process.
The blast furnace route
More than 70 per cent of global steel production takes place in Asia4, according to the World Steel Association. China, as the world's leading producer and consumer of crude steel, has invested heavily in a young fleet of new blast furnaces averaging 13 years old5, which are decades away from being decommissioned.
As blast furnaces will likely be around for some time, at least in some parts of the world, attention is turning to ways to make them more efficient. Here, several options are under discussion: including using higher-quality iron ores to help reduce emissions; and fitting steel mills with carbon capture utilisation and storage (CCUS) technologies to prevent flue gas CO2 emissions reaching the atmosphere.
But with the IEA projecting that global demand for steel will increase by more than a third through to 20506, moves to recycle used steel and efficiency gains alone are not enough.
A new approach
New technology will be key to more sustainable steelmaking. Several breakthrough initiatives are being developed to reduce reliance on the use of fossil fuels as a reducing agent for iron ore.
But for sustainable steelmaking to fulfil its potential, there are some significant challenges to overcome. These include maintaining the stability of the grid while generating substantial amounts of incremental power required to produce high-quality ("green") steel.
Combusting sustainable biomass offers an alternative to fossil fuels like coal in existing steelmaking processes.
Hydrogen produced from renewable energy sources like wind or solar emits only water instead of CO2, helping fuel a more sustainable future. The world's first green steel plant is online in Sweden7, using hydrogen and renewable energy as proof of concept, with other plants due to follow.
Another initiative is the use of electrolysis to generate electrical energy to power electric arc furnaces.
Once nascent technologies like these can operate at scale, they could transform many hard-to-electrify industries and overcome currently prohibitive cost barriers.
Multiple solutions needed
But despite talk of green steel being a "silver bullet", there is no one-size-fits-all solution to decarbonising the sector.
Miners and steelmakers will have to work together to develop existing and new technologies that work in parallel to meet climate targets. And innovative financing structures will be needed to invest in the innovation and collaboration that is required.
Accelerating sustainable mining
"Ultimately, financing is a key element of this globally," said Richard. "Close to USD2.7 trillion is going to be required to effectively decarbonise the steel industry, which is a huge amount of capital."
Banks like Standard Chartered have an important role to play in working with clients to develop plans to reduce emissions over time and gear capital investment towards sustainable steel production.
Regions like Europe, where government support is strong, have been early adopters of green steel. This may not be the case in steelmaking economies like India and China, where adoption has been slower8.
"Europe is advancing quite quickly towards a greener steel outcome. I think many of the blast furnaces in Europe will be closed and the ones that remain will be subject to carbon capture," said Richard.
One way of forcing change, particularly in steel-hungry regions like Asia, is to make the pricepoint of green steel more competitive to encourage new investment and help accelerate the switch.
Policymakers, the finance sector and other stakeholders need to work together to create a stable framework to encourage investment in green steel production, and reduce the price premium so that consumers buy green steel products. Subsidies, carbon pricing schemes and other policy measures could all play a role.
"We're working with a number of banks in the lead up to COP26 and the Steel Climate Finance Initiative, to make sure we've got a benchmarking system that works. And hopefully, we can be part of the solution. Ultimately, without the banks, without investors supporting this, it is not going to happen," Richard told the FT Mining Summit audience.
A coordinated effort is needed from steelmakers, policymakers, the finance industry and other stakeholders to accelerate change. The alternative is a sluggish response to the climate crisis that represents too little too late. The task ahead is a challenging one, but by working together to share best practice and speed up technical innovation, it is achievable.
1 FT Mining Summit
2 World Steel Association: Climate Change and the Production of Iron and Steel
3 IEA: Iron and Steel Technology Roadmap
4 World Steel Association: Climate Change and the Production of Iron and Steel
5 IEA: Iron and Steel Technology Roadmap
6 IEA: Iron and Steel Technology Roadmap
7 BSSA: Green Steel – Swedish Company Ships First Batch Made Without Coal
8 IEA: Iron and Steel Technology Roadmap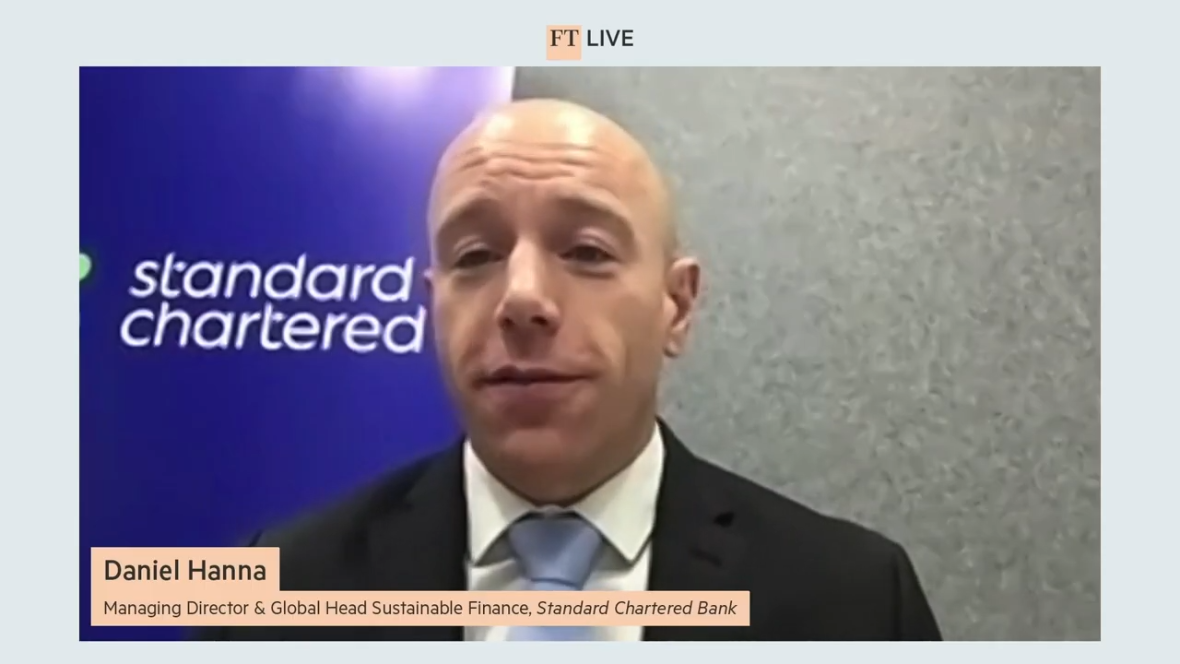 Industries in Transition
With topics around urban transformation, energy transition, the future of transport and critical infrastructure across Asia, Africa and the Middle East, this content series will unearth fresh trends and showcase how we are supporting clients in the transition towards a more sustainable and inclusive future.