Bahar's professional and personal life has turned around since an internship supported by the global community initiative Futuremakers by Standard Chartered led to a contractual position at the Bank.
Run by Sightsavers in Pakistan, the internship programme for people with disabilities provides a diverse pipeline of prospective employment candidates, improves young people's chances of getting a job, elevating their opportunities.
Before Bahar joined the programme, he'd struggled to find a suitable job despite graduating with a Bachelor of Commerce degree in 2018. He put his difficulties down to his lack of work experience and basic computer skills, but employers did not provide the right support even when he got a job.
Workplace inaccessibility presents impossible challenges
The two jobs that Bahar found initially were unsafe and inaccessible. As a cashier at a large department store, he explains: "I was not allowed to sit on a chair or stool. Because of my physical disability, I felt exhausted at the end of the day. Sometimes, I was asked to carry heavy things from one place to another, which was very difficult for me."
A second job as a motorbike delivery rider at an online transportation company was equally challenging. Bahar described it as his "toughest role" because the motorbike gave him severe back pain.
Bahar could not actively engage or advance without an empowering, inclusive environment, leaving him no choice but to resign. In addition, neither job gave him all he needed to feed, clothe and educate his family, so he often had to ask for financial support from his brother and father.
Internship gives Bahar the skills and confidence to succeed
Having enrolled in the Futuremakers' economic inclusion programme, Bahar applied for an internship with Standard Chartered Bank Pakistan. The Bank had created a safe environment for differently abled interns, including a wheelchair ramp, lift flooring and digital tools to ease accessibility.
During his four months as an intern, Bahar joined the workforce, developed his professional capabilities and office and computer skills, earned a healthy living and realised his full potential as a productive citizen.
Although initially hesitant, Bahar found everyone to be hugely supportive, and the projects gave him vital professional exposure. Bahar says: "They helped me build my confidence and improve my communication skills. I was assigned different tasks but mainly worked in the Consumer, Private and Business Banking departments during my internship. I also dealt with customer complaints, which improved my communication skills with members of the public."
Yasir, his line manager says: "Bahar is an extremely hardworking individual who engaged in various projects and performed diligently during his internship." The quality of Bahar's performance and hard work led to the offer of a job as an analyst in the complaints department of Standard Chartered Bank.
Empowered to earn and grow for a better future
Bahar sees a clear difference in his situation since the internship and has accepted the job offer. He says: "I now own full responsibility for my family. I plan to move my children to a good school. I do not want them to face the same challenges I have faced. I also want to work hard and grow professionally so my family and I can have a good life."
Within two years, I foresee myself taking on a managerial role leading a diverse team through my team-building skills. Now I am fully contributing to the financial needs of my family, which gives me happiness and satisfaction.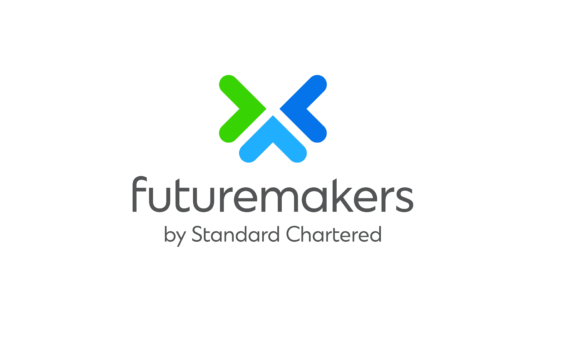 Futuremakers by Standard Chartered
Our global initiative to tackle inequality by promoting greater economic inclusion, supports young people from low-income communities to learn new skills and improve their chances of getting a job or starting their own business.
Since 2019, Futuremakers has reached more than one million young people across 43 markets.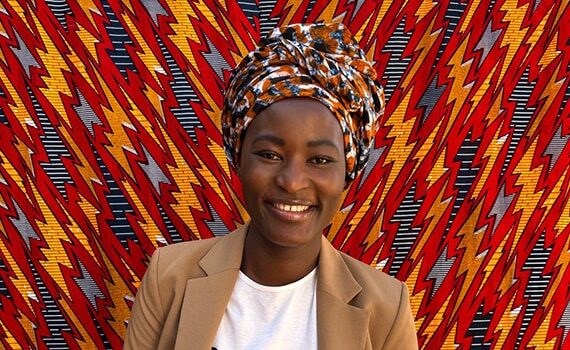 Futuremakers Podcast
Did you know that less than 2% of investment capital globally goes to female-led businesses? Listen to our Futuremakers podcast to get insights from Heather Matranga and Sanjukta Mitra on how to address the gender financing gap.
Hear about how they are working to expand the reach and scale of financial services, including a pilot financing facility for Women in Tech alumni as part of Futuremakers by Standard Chartered.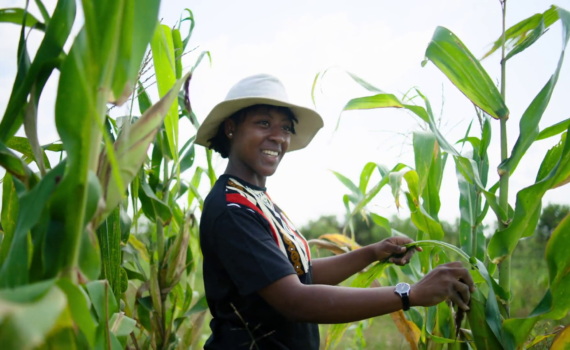 Lifting Participation
We're determined to transform the lives and communities of people across our markets by unleashing the financial potential of women and small businesses. Between 2019 and 2022, Futuremakers has supported more than 67,000 young women through entrepreneurship projects.
Watch Audrey, a female entrepreneur supported by Futuremakers in Ghana, tell us about her biggest challenges, ultimate goals and lessons learned.