Moving forward without fear: Darina's story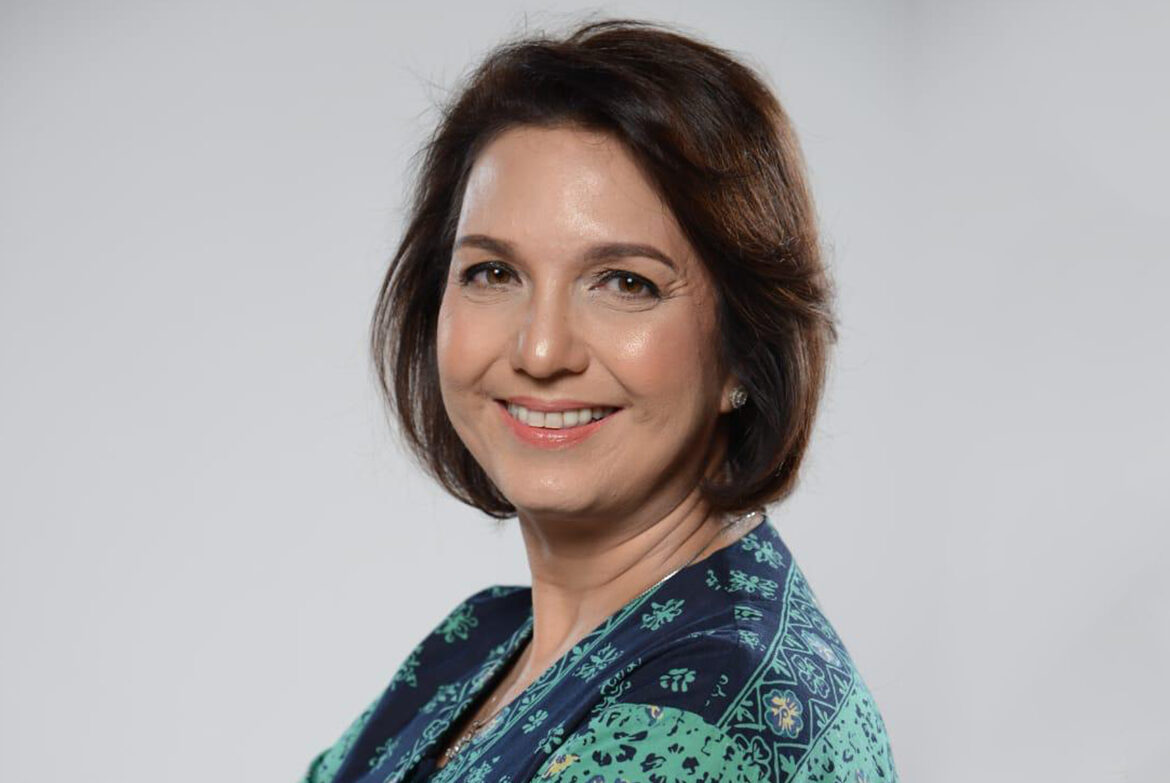 Darina Yusof, Chief Risk Officer
Malaysia
Being physically disabled helped shape me into the able-minded person I am today. I was born with a congenital birth defect and endured endless surgeries on my leg and foot as an infant. The doctors recommended amputation. My mother refused. She didn't believe she had the right to make that decision because it was my leg after all. So, I kept my leg – as wobbly as I was! – and found my own way of running, jumping and playing.
My knees are covered in scars. I've fallen down more times than I care to remember. But every time I fall, I simply get up and look for another way forward, knowing that I can ask for help if I need it. Why fear failure? We are all capable of more than we assume, but unless you try, you will never know.
Not trying is the only thing I'm afraid of. This is how I got into banking. I'd originally planned to be a diplomat but after graduation, I needed to find an alternative career path. I interviewed for an investment banking role but was told I wouldn't be able to handle it. The Head of HR advised "all those numbers will just make you cry". Talk about giving a red rag to a bull! I persuaded them to give me a six-month trial. In that time, I used my first salary to buy a set of a second-hand accounting books to get up to speed. After all, what's the worst that could happen? There was the possibility that I wouldn't get through the probation period. Then I'd have to try something else…but that's ok! You always have options. Failing at the first attempt does not make a person a failure. Plus, you can learn lessons from it. Needless to say, I passed that six-month trial, and here I am over 20 years later.
"We are all capable of more than we assume, but unless you try, you will never know."
As someone who now works in risk, you'd be forgiven in thinking this gung-ho attitude is at odds with my role. Banking is about taking risks and I've always sought to understand and mitigate the risks. For example, during those first six months, I worked my different-sized socks off to give myself every opportunity to learn and deliver. It is always advisable to have a backup plan to take away that fear of failure and allow yourself the mental room to give it your all.
I have never searched for perfection; just to be the best version of me I can be. Every day I push myself a little out of that comfort zone. So long as I'm stumbling forward, falling is ok. Who knows what you can achieve today and tomorrow. After all, tomorrow is a new day and I'm excited to find out what it will bring.

Read more





Our employee stories


Start your journey with us
Whether you're an experienced professional or recent graduate, we have the job for you. Click to learn more below.