Emerging markets and US leadership on climate change are driving the cleantech transition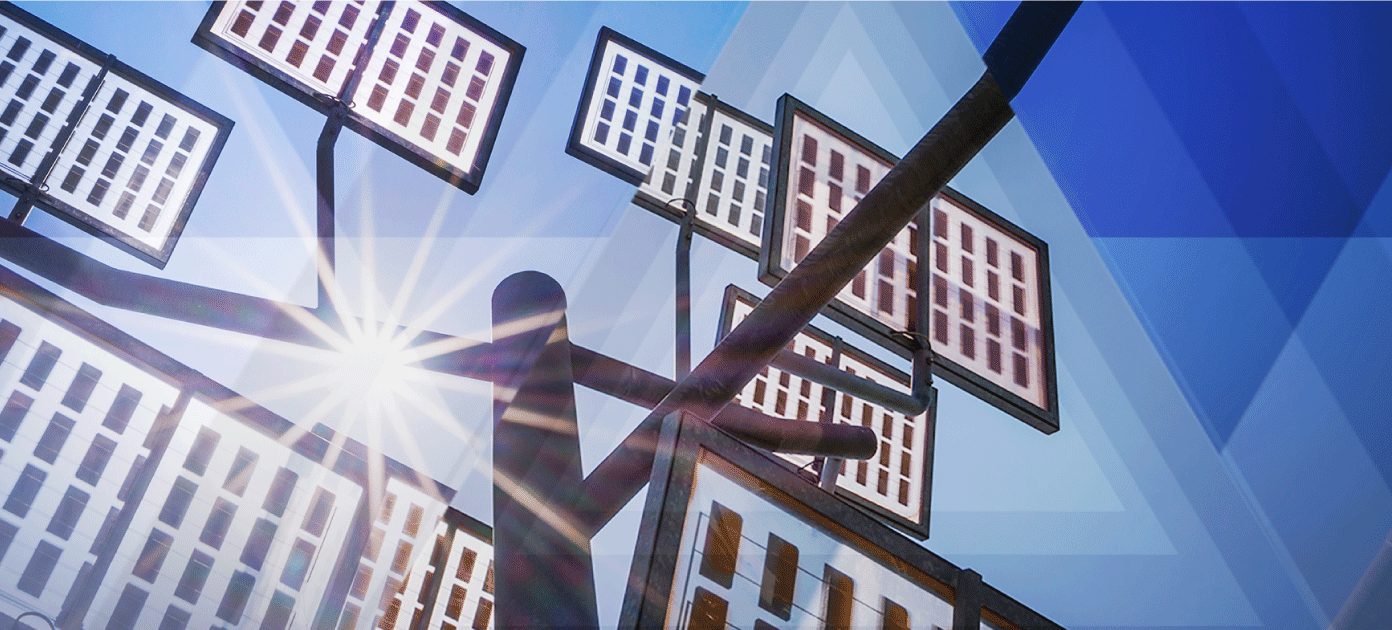 The global cleantech sector has proved remarkably resilient to recent economic shocks. Large-scale solar and wind installations in emerging markets and the widespread adoption of electric vehicles will drive further growth in the short to medium term.
The International Energy Agency's (IEA) Renewable Energy Market Update 2021 report1 predicts that "exceptionally high capacity additions [will] become the 'new normal' in 2021 and 2022, with renewables accounting for 90 per cent of new power expansion globally".
Standard Chartered is at the forefront of funding and facilitating the global energy transition, having committed to providing USD35 billion of project financing services, merger and acquisition advisory and debt structuring services for renewables and cleantech projects by the end of 20242. Much of this funding has been allocated in emerging markets across Asia, the Middle East and Africa, which are among the places most severely impacted by climate change.
Superpowers lead the transition
China is leading the world in new capacity, especially on the solar side. Of around 135 gigawatts of new solar infrastructure installed in 2020, more than 48 gigawatts were in China. That trend is set to continue, with estimates of an additional 50 gigawatts of capacity to be added in the country in 2021.
Meanwhile, the political transition in the United States has seen the Biden administration show a willingness to take the lead on the global climate change agenda. Rejoining the Paris Agreement at the beginning of 2021 was a clear signal of intent.
The US is now looking to decarbonise its entire electricity sector by 2035 and this presents a once-in-a-lifetime opportunity across the entire value chain of technologies, including solar, wind, electric vehicles, batteries and carbon capture.
Challenges going forward
For some hard-to-abate sectors such as oil and gas and metals and mining, the clean energy transition is a formidable challenge. These industries will need to diversify, shifting towards new economy sectors like technology, and using mergers and acquisitions to modernise and move forward.
We are working alongside key players in these sectors, finding investment opportunities and funding projects for oil and gas companies moving into renewables.
Renewables were the only energy source for which demand increased in 2020, according to the IEA, with renewable capacity addition increasing by 45 per cent to almost 280 GW.
With political, economic and social momentum firmly behind the transition to a clean energy future, the financial sector has before it a big opportunity for long-term sustainable ESG investments that are good for business and good for the planet.
1 https://www.iea.org/reports/renewable-energy-market-update-2021
2 https://www.sc.com/en/press-release/standard-chartered-commits-usd75bn-towards-sustainable-development-goals/
Industries in Transition
With topics around urban transformation, energy transition, the future of transport and critical infrastructure across Asia, Africa and the Middle East, this content series will unearth fresh trends and showcase how we are supporting clients in the transition towards a more sustainable and inclusive future.