Relishing my sense of adventure: Winnie's story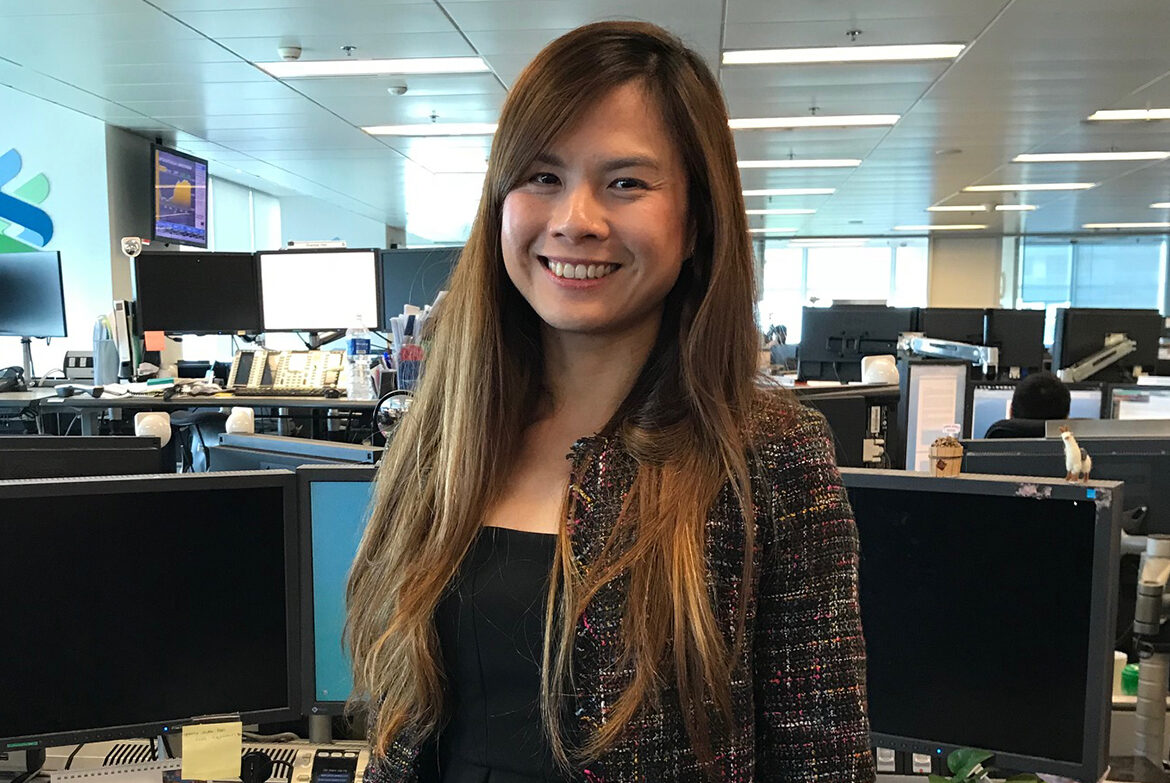 Winnie Wong, Executive Director of Financial Markets, Corporate Sales, Singapore
I can definitely be described as one of life's enthusiasts!  I'm bursting with energy so I love the fast pace of working in Financial markets.  As a former competitive hip-hop dancer, I've swapped the dance floor for the office but that doesn't mean I'm not still dancing.  I love to keep in time to with the endless ringing of work phones and furious typing on keyboards.
Relishing a sense of adventure is what gets me up every morning, whether I'm exploring my passion for the arts, trekking challenging terrains such as Machu Picchu and Mount Fuji or building meaningful relationships with people.  I also get that sense of adventure at work.  I love the adrenaline of completing deals or creating new ideas with clients.  My team gives me plenty of energy too.
"Don't be afraid to seek help finding your rhythm"
I joined the bank in 2013 because I'd always been impressed how resilient the bank is, and our long-standing history in Singapore. It has such a strong footprint across Asian countries which gives me opportunities to navigate some of the complexities that comes in trading across different markets. I've also enjoyed some fantastic development opportunities, including our many leadership programmes.  I was nominated, sponsored, trained and mentored for future success which in turn opened doors to senior managers who shared their industry knowledge and advice.  I've found it most valuable when learning how to approach deals with the right conduct.  It can be challenging balancing the interests of the bank and our client but I've focused on dealing with delicate cases with fairness and integrity. 
My advice to others would be don't be afraid to seek help finding your rhythm. Your workplace can very well be your dance floor!

Read more





Our employee stories


Start your journey with us
Whether you're an experienced professional or recent graduate, we have the job for you. Click to learn more below.