Entrepreneur Haron and his family are benefiting from his horticultural business recovery and dreaming of expansion and an environmentally sustainable future after receiving support from ICCO Cooperation (ICCO) funded by the Standard Chartered Foundation in partnership with Youth Business International (YBI).
At the start of the pandemic, Haron, from the Lira district, owned an informal business specialising in producing, classifying, and packaging seedlings for sale. It supported him, his wife and child, his younger sister, and about 25 temporary workers.
Expansion plans come to a stop
Haron had plans to improve business productivity and service delivery to benefit his community, lead a good life and expand across Uganda to reach more customers and employ more young people. But COVID-19 stalled his dream.
He said: "Before COVID-19, I had developed a business plan in which I would create a greenhouse for my plants and a tree-planting business. But when we entered a lockdown, I had exhausted my finances in purchasing and setting up the greenhouse and had no access to customers to sell seedlings and make money."
The seedlings grew, but with no market to sell them, he could not maximise production. Meanwhile, social-distancing measures meant he could no longer hire people, and a website and Facebook page to promote his products were unsuccessful.
Unlocking opportunities for growth
Now, with support from the Futuremakers' Entrepreneurs for Growth programme, Haron is getting back on track. He attended financial management, communication, and marketing courses and registered his business as the Lira Seedlings Center.
Haron made the most of the programme's interaction with his fellow entrepreneurs and enjoyed learning new business skills he could practice daily. "The fact that I can see the fruits is so amazing," he said.
Production quantity and quality are steadily improving. Haron's greenhouse (the third largest in Lira city) produced 15,000 seedlings a month compared to 20,000 every six months before COVID-19 when he had no greenhouse. Using the skills gained during training, Haron has also recovered several COVID-19 affected contracts, surveyed sites in another district as part of a regional expansion plan and opened several online marketing platforms.
Stepping up to support other young entrepreneurs
Completing the programme has had a profoundly positive impact. It has helped Haron support his family by creating small businesses. For example, his profits allowed his wife to start a small-scale poultry, piggery and merchandising business. He also bought and started constructing a home that means no more renting in Lira city.
He called the experience "rewarding, happy and joyfully celebrative of new levels attained."
Haron's ambitions for the future are similarly upbeat. He plans to have sub-regional sites across the country in five years. He will also have sold/planted five million seedlings of different types and varieties, evolved at least five new species, created a moderate, sustained life, and mentored 100 young interest-driven entrepreneurs.
"My dream is for my business to create income and an environmentally sustainable community through tree planting; a community with a good climate and a positive mindset on how to live daily with the environment."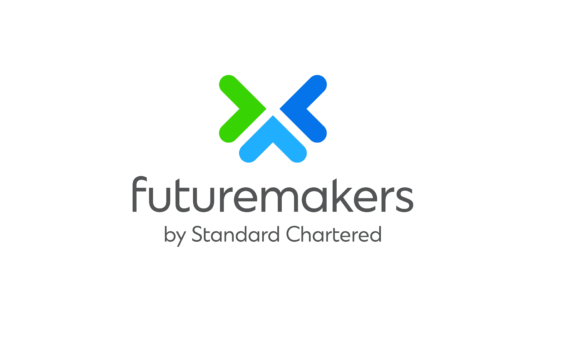 Futuremakers by Standard Chartered
Our global initiative to tackle inequality by promoting greater economic inclusion, supports disadvantaged young people to learn new skills and improve their chances of getting a job or starting their own business.
Since 2019, Futuremakers programmes have reached more than 477,000 young people across 35 markets.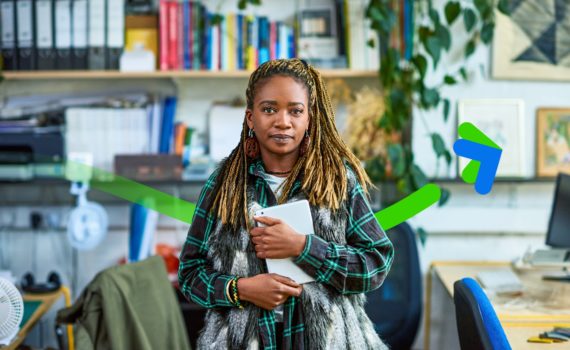 2021 Futuremakers Forum
Successfully held in July with the focus of 'Unleashing the potential of young people to succeed in the future world of work'.
Download the insight papers to learn more about the emerging trends in the labour market and how young people, clients and stakeholders can respond to this rapidly-changing landscape.