Before the COVID-19 pandemic started, business was good for Baindu, a 26-year-old single mother who lives and trades in the community market in Kenema City.
In 2014, Baindu started her business selling onions, tomatoes and other food using capital supplied by her daughter's father, to whom she is now engaged. She earned an income, made a profit, and saved through a local 'Osusu' group – a form of micro financial capital accumulation found in Africa.
COVID-19 hit and government restrictions began. Like other market vendors, Baindu's business faced collapse. With food like onions doubling in price, she struggled to support her family and sustain her business. It was challenging to buy household staples and cope with the additional cost of private tuition so that her daughter wouldn't fall behind in her studies when the schools were shut.
Support gets Baindu's business and life back on track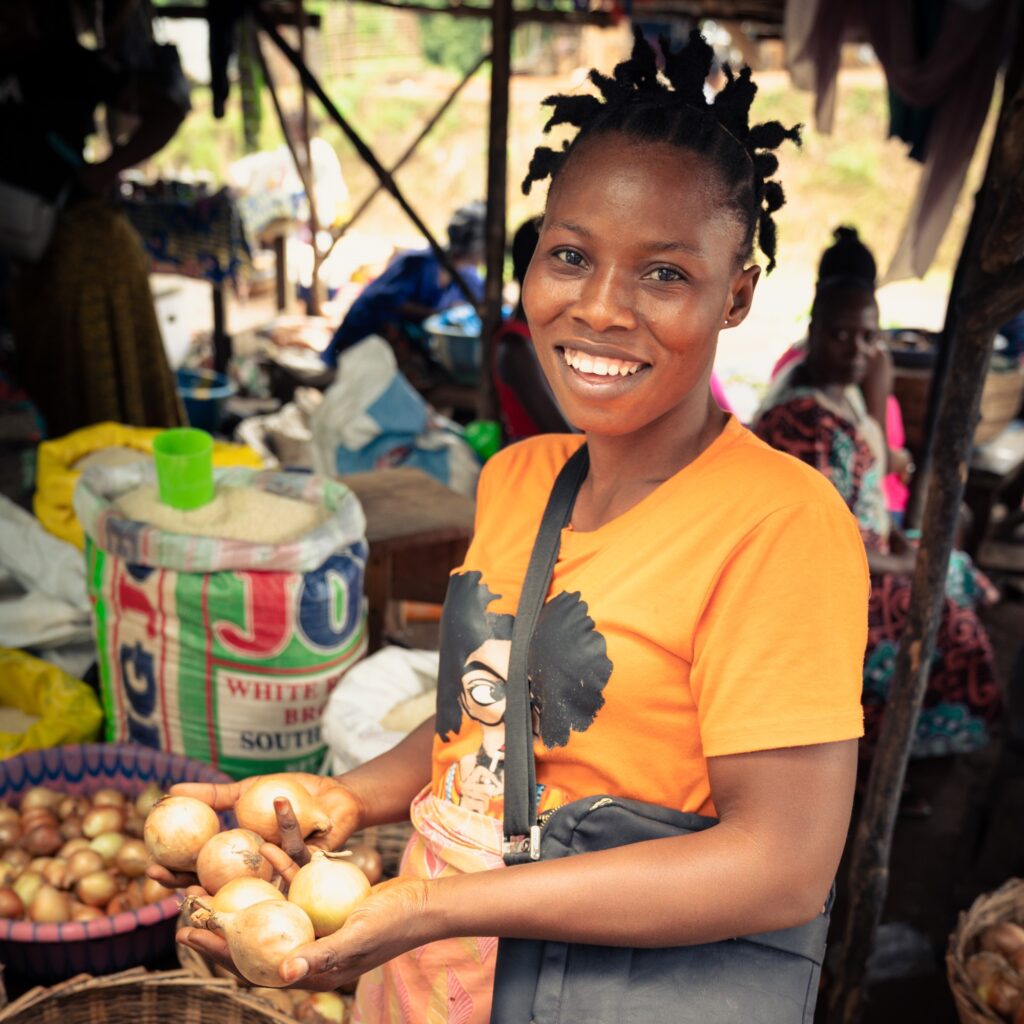 The Kenema Market Recovery from COVID-19 (KMARC) project is part of the Futuremakers by Standard Chartered initiative that helped Baindu turn her fortunes around.
Funded by the Standard Chartered Foundation, the International Rescue Committee (IRC) implemented the project to reinstate the businesses of 250 young market-women, including Baindu, who were affected by COVID-19. In addition, it helped market users to continue sourcing essential items for their families. IRC also designed a health and sanitation approach to enable the women to continue trading in a more COVID-safe environment, while raising awareness of COVID-19 safety and prevention.
Baindu and her fellow entrepreneurs were given access to business and financial literacy training, support in identifying market opportunities, cash grants and seed money to finance their businesses.
Financial management leads to business boost
Using the Village Savings and Loan Association (VSLA) model, the KMARC project helped create self-managed and self-capitalised savings groups that use members' savings to lend to each other. Baindu's VSLA group started saving in March. By July, her savings had increased five-fold. She received a cash grant from the KMARC project and secured a loan from the VSLA group at low interest to invest in her business.
Baindu said: "The cash grant I received from the KMARC project to boost my business came at the time when I needed it as prices of items had increased. Now I can save, provide for my basic needs, and manage my business well, as I have understood my needs and my wants."
Confidence and optimism return
Through the KMARC project, Baindu also took part in other confidence-boosting activities including training fellow participants in infection prevention and control sessions and monthly radio discussions to advocate for her VSLA group. Together with her fiancé, she participated in gender discussion groups (GDGs) that help increase women's involvement in economic and household decisions.
She said: "I am now learning how to make decisions with my partner, especially household financial decisions. For me, however, the most exciting part of the GDGs was the certification. Most of us have never received certificates, and this project made that possible. I am also proud that my group selected me to represent them at meetings and training with IRC."
Thanks to the support Baindu received and the progress she has made, she feels empowered and optimistic about her business and personal prospects.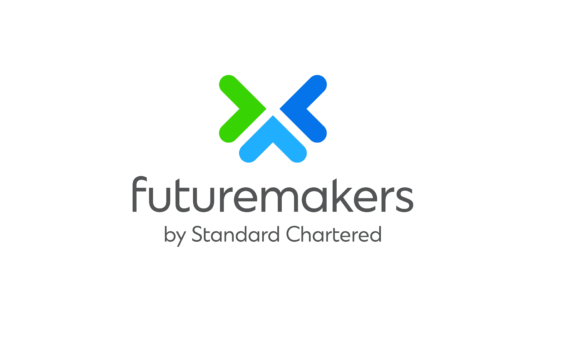 Futuremakers by Standard Chartered
Our global initiative to tackle inequality by promoting greater economic inclusion, supports disadvantaged young people to learn new skills and improve their chances of getting a job or starting their own business.
Since 2019, Futuremakers programmes have reached more than 671,000 young people across 41 markets.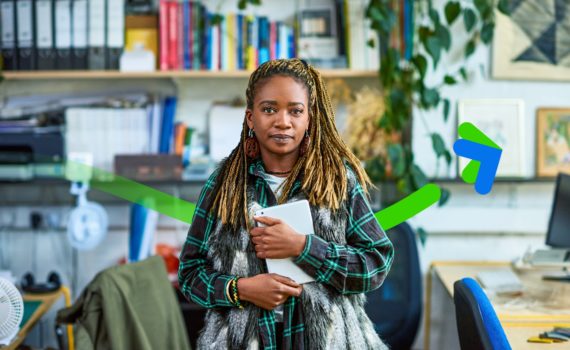 2021 Futuremakers Forum
Successfully held in July with the focus of 'Unleashing the potential of young people to succeed in the future world of work'.
Download the insight papers to learn more about the emerging trends in the labour market and how young people, clients and stakeholders can respond to this rapidly-changing landscape.