Path to Success, a Futuremakers' employability project funded by Standard Chartered, has given Small Wolf the confidence to return to society and make a living despite a series of setbacks.
Small Wolf lost her eyesight when she was 14 and quit her studies. She spent several frustrating years at home with nothing to do but would not let blindness define her.
Small Wolf said: "I was expected to follow the family's arrangements and not make any decision for myself, even on the colour of my clothes. My parents didn't have any hope for me."
Qiting's nickname was inspired by a children's book "The dream of being a wolf king", in which a female wolf raises her cubs with the hope they will become wolf kings.
Swimming offers a way forward
Life began to look brighter when Small Wolf's local federation of persons with disabilities helped her become a professional swimmer in 2016. She was winning gold and silver medals in swimming championships and provincial games until a training injury in 2018 collapsed her world and kept her stuck at home once more.
But then Small Wolf heard about Futuremakers' vocational training project Path to Success, first piloted in China in 2019. The China Chapter of the International Labour Organization's Global Business and Disability Network runs the initiative sponsored by Standard Chartered.
Path to Success helps young people aged 18 to 30 with disabilities, including those with visual impairment, to access online training courses, vocational skills training and job placement and matching.
Inclusivity drives employability
In February 2020, Small Wolf joined phase two of the project, which created a strong eco-system for persons with disabilities in the labour market by enhancing their vocational skills and employability readiness.
Small Wolf said: "It was the first time in years that I felt part of a group. Being disabled is not my fault, and I am not alone. Many people like me face the same difficulties – we walk side by side. The training taught useful skills like creating a resumé, interview tips, workplace etiquette and career planning. I learned a lot. The strong sense of belonging gave me courage and strength. I was determined to return to society and make a living."
In addition, Small Wolf joined an online mentoring session with a senior manager from LinkedIn China. With all the support, she became more open, active and confident. Small Wolf also made good friends and volunteered to assist the trainers.
Taking a leap beyond limitation
Following the training and further self-exploration, Small Wolf decided to become a swimming instructor. She now teaches people with disabilities to swim and gain from the benefits of sports.
Small Wolf has since passed a diving exam and practises coaching and saving people underwater. Her next goal is to obtain a free-diver certificate to dive in the sea. She wants to show people who think diving in the ocean is meaningless for the visually impaired, because they can't see, that they are wrong.
Small Wolf's advice to employers is "focus on what we can do". And to young disabled people, her message is to step outside and discover new things.
"You will start to make new friends, take part in activities, try fresh experiences, get more insights, and establish your social network. These will be valuable assets for your employment and much more."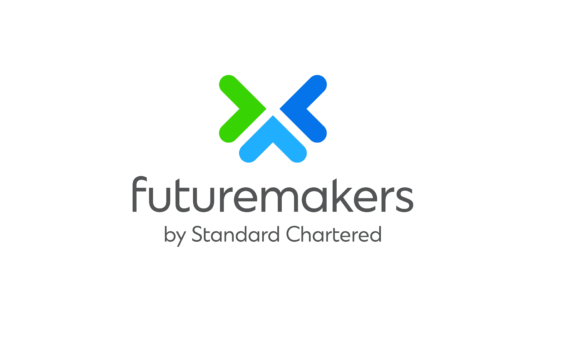 Futuremakers by Standard Chartered
Our global initiative to tackle inequality by promoting greater economic inclusion, supports disadvantaged young people to learn new skills and improve their chances of getting a job or starting their own business.
Since 2019, Futuremakers programmes have reached more than 477,000 young people across 35 markets.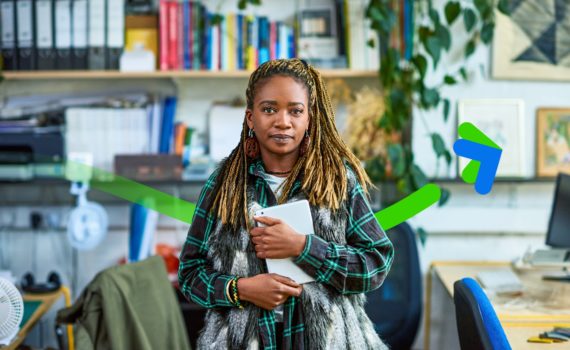 2021 Futuremakers Forum
Successfully held in July with the focus of 'Unleashing the potential of young people to succeed in the future world of work'.
Download the insight papers to learn more about the emerging trends in the labour market and how young people, clients and stakeholders can respond to this rapidly-changing landscape.