Our markets

Taiwan student opportunities
A place where you can grow
We are a leading international banking group, with a presence in 57 of the world's most dynamic markets and serving clients in a further 64. Our purpose is to drive commerce and prosperity through our unique diversity, and our heritage and values are expressed in our brand promise, here for good.
In Taiwan, we opened our first branch in 1985 and acquired Hsinchu International Bank in November 2006.
We provide a comprehensive range of financial solutions to corporates, institutions, and individuals digitally and through our network of branches across Taiwan. Our Consumer, Private and Business Banking business offers award-winning digital banking capabilities to provide clients with simpler, easier and more convenient ways to bank. Our local market expertise and global reach help corporations fulfil their true international potential through our Corporate, Commercial and Institutional Banking arm. Both businesses incorporate sustainable finance solutions to support our ambition towards a net zero future. Our people are at the heart of everything we do. Our committed workforce in Taiwan now numbers over 2,500 colleagues, where majority are Taiwanese and close to 70% are women. Visit our Taiwan corporate site to find out more about us.
Our programmes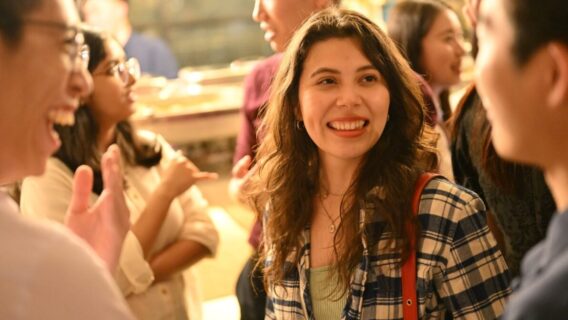 Internship programme
Are you ready to experience the world of banking? Are you looking for an immersive internship experience, that will give you first-hand experience of what it's like to work in a global organisation?
Our Summer Internship programme allows you to work directly on real-world problems, build your business skills, support and drive innovation, and create lasting relationships . Our programme is designed as a pipeline into our graduate programme; if you do well, you could get a job offer at the end of the programme.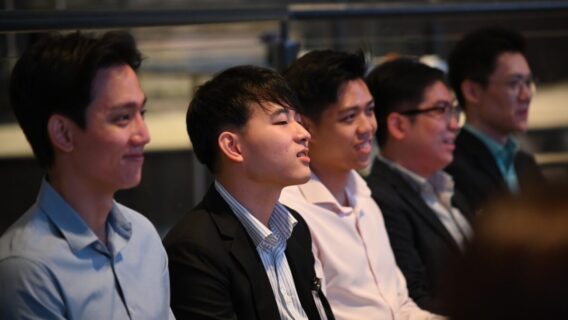 Graduate programme
Are you looking for accelerated growth that will fully empower you to shape your potential? Our graduate programme could be just what you're looking for. With roles in a variety of functions, you can find your fit with us.
Over a year you'll experience an immersive and collaborative learning experience. One that will equip you with a deep understanding of our organisation, business strategy and our future.
Get to know our business
We have lots of opportunities across our business and network, take a look at each one and see what best fits your career aspirations.
Commercial, Corporate and Institutional Banking (CCIB)

For more than 160 years, we've been providing world-class financing, investment, treasury and strategic advisory services to our clients.

When you're part of the Corporate, Commercial and Institutional Banking team at Standard Chartered Bank, you can be more innovative and influential. You can take your career as far as you want it to go. This is a place where ambition meets impact. You'll have opportunities to work on exciting projects, learn new skills and make a meaningful difference to the world.

Our clients include large corporations, governments, banks and investors headquartered, operating or investing in Asia, Africa, the Middle East, Europe and the Americas. While our corporate banking clients consist of large multinational and local corporates, our commercial banking clients represent a large and important portion of the economies we serve and are potential future multinational corporates. Our strong and deep local presence across these markets enables us to facilitate trade, capital and investment flows, in and for our footprint.

Roles are in
Consumer, Private and Business Banking (CPBB)

Our team consists of 25,000 colleagues, spread across 35 countries. And we're transforming – embracing agile and new ways of working together, which helps us to truly 'think client' and serve millions of our affluent and emerging affluent clients, across the world.

Our clients include individuals and small businesses, and we support them with a range of traditional banking services, including investment, credit and wealth planning solutions. Our digital services are designed to provide our clients with unique and superior experiences. We offer career opportunities for relationship managers, customer service specialists, product and segment management, sales and wealth planning.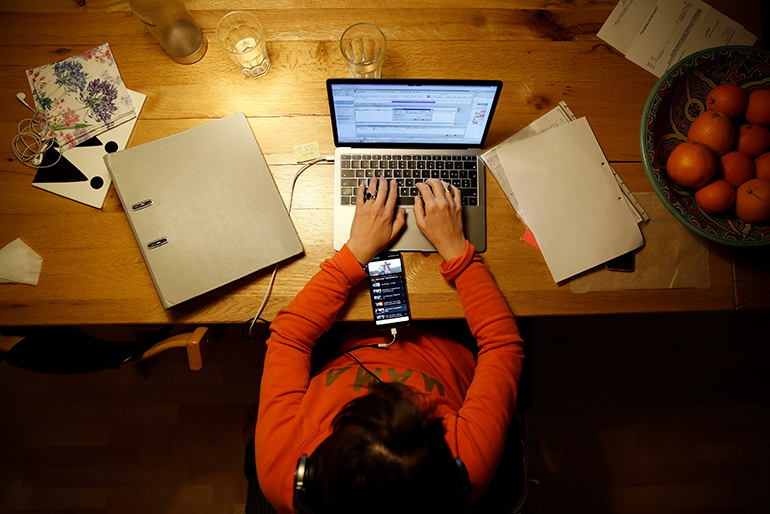 We're a talented and committed workforce, representing 131 nationalities across more than 52 markets in our footprint regions of Asia, Africa and the Middle East and beyond. Our business is structured into client and customer segments and business support functions.
Find out more about the purpose that underpins everything we do at Standard Chartered, and the behaviours and culture that drive this purpose forward. 

Find answers to frequently asked questions about our programmes, entry requirement, application process, eligibility and general queries. 

Ready to apply? Find out what happens next in our application zone, including hints and tips to make sure you're fully prepared for interviews and assessment centres.