Rates
Unearthing untapped yield and liquidity
Emerging and frontier markets' relevance is accelerating. Work with us to get ahead of the curve.
Discover the rates markets of tomorrow, today
There's a pressing need for diversification in rates trading. While G10 remains a cornerstone for most, related products can be expensive – and the yield promise elsewhere is simply too big to ignore.

Emerging and frontier markets are the source of that promise. Asia, Africa and the Middle East are home to many such markets – and we've been operating here for decades, laying the groundwork for you. We're also now providing offshore access to Latin American and Eastern European rates markets.
 
Yet even as these rates markets open-up, it typically remains hard to realise their potential without local market understanding. With the necessary licenses, liquidity, and knowledge of local nuances, we can be that local guide.

And uniquely for an international bank, we combine all this with G10 liquidity and experience. This also means we can export developed market innovation to create first-of-their-kind solutions in emerging and frontier markets.
Why choose us?
Discover untapped yield

Rely on us and our local knowledge to guide you into high-barrier, high-potential markets

Access a complete product range

Across emerging, frontier and G10 markets, our rates products include swaps, bonds and options

Redefine investment possibilities

For non-vanilla needs, we create new, first-to-market solutions in the promising rates markets
What we offer
For yield-seeking, financing, and risk management needs across the world's most exciting emerging and frontier markets, no other bank offers as wide a range of products. And for more complex needs, our structured solutions experts have the in-market expertise to create innovative solutions for your business. 
Trade in a full range of rates derivatives (including FX swaps) across all our markets globally. And for securities, trade with us as a primary dealer in an unrivalled number of local-currency government bonds across Asia, Africa and the Middle East. We also offer these products across all active risk-free rate (RFR) markets.

Manage your complete global currency risk with a single provider. By transacting in more emerging and frontier currencies than our competitors – plus the G10 currencies – our currency swaps allow unmatched hedging possibilities. And thanks to our on-the-ground-presence, you can utilise these swaps for efficient financing in local onshore markets.


With yield increasingly hard to find in rates – particularly in developed markets – structured frontier-market products are proving an important solution. We bring you access to the emerging and frontier markets that are home to this yield promise, with products including structured swaps, caps/floors and European swaptions.

We are facing a world with pockets of fiscally-driven liquidity surplus. And with that comes the need for smarter financing, particularly in emerging and frontier markets. We offer a variety of structured financing, repo, and alternative repo products – and we provide these in high-yield-potential markets where other international banks have yet to venture.
Delivering complex deals in unique markets
As emerging and frontier markets gain more attention, rates-trading needs expand beyond the conventional. For more complex needs, our structured solutions experts can create new products across our active rates markets, and across our financial markets business.
Our Chinese corporate client was seeking yield in a market facing new, stricter rules around structured deposits. Thanks to our experience structuring onshore, we were able to create a first-of-its-kind RMB rate-linked structured investment with yield enhancement features. Following its success, this RFR-like product has since been used by other clients in China.

Our client, a Philippines bank, was looking for USD-financing with locked-in term funding. Working across our financial markets business, we structured a USD-PHP cross-currency repo. This brought multiple benefits, including enabling the client to capture market opportunities from the widening basis between the PHP government bond curve and the corresponding USD curve.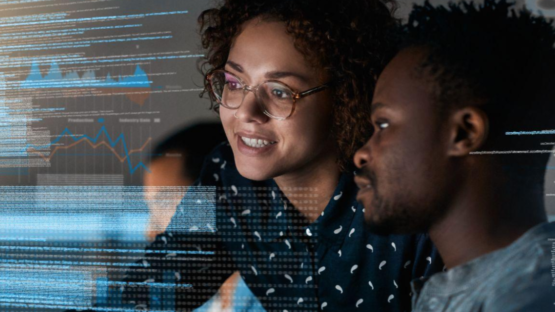 Learn more about financial markets at Standard Chartered
Uncovering a world of unchartered opportunities
Access and thrive in high-barrier markets with us. We provide on-the-ground research into Asia, Africa and the Middle East, and proprietary pricing and trade execution across multiple asset classes – including FX, rates, and commodities.
And for more complex packaging needs, we offer bespoke structuring solutions. For financing needs, we offer a full spectrum across our dynamic footprint – from traditional credit and debt market products, to specialised financing and beyond. And with custody, clearing and securities lending also available, we can support all your financial market needs.