Today we've launched the world's first sustainable deposit – a product for corporate and institutional clients, the funds from which we'll use to finance the UN's Sustainable Development Goals (SDGs) in low-income countries across Asia, Africa and the Middle East.
Our pioneering product will bring capital to where it matters most. For instance, while 90 per cent of the SDG financing needs are covered in developed countries, only 60 per cent of the investment needs are addressed in emerging and developing regions, with Africa at as little as 10 per cent.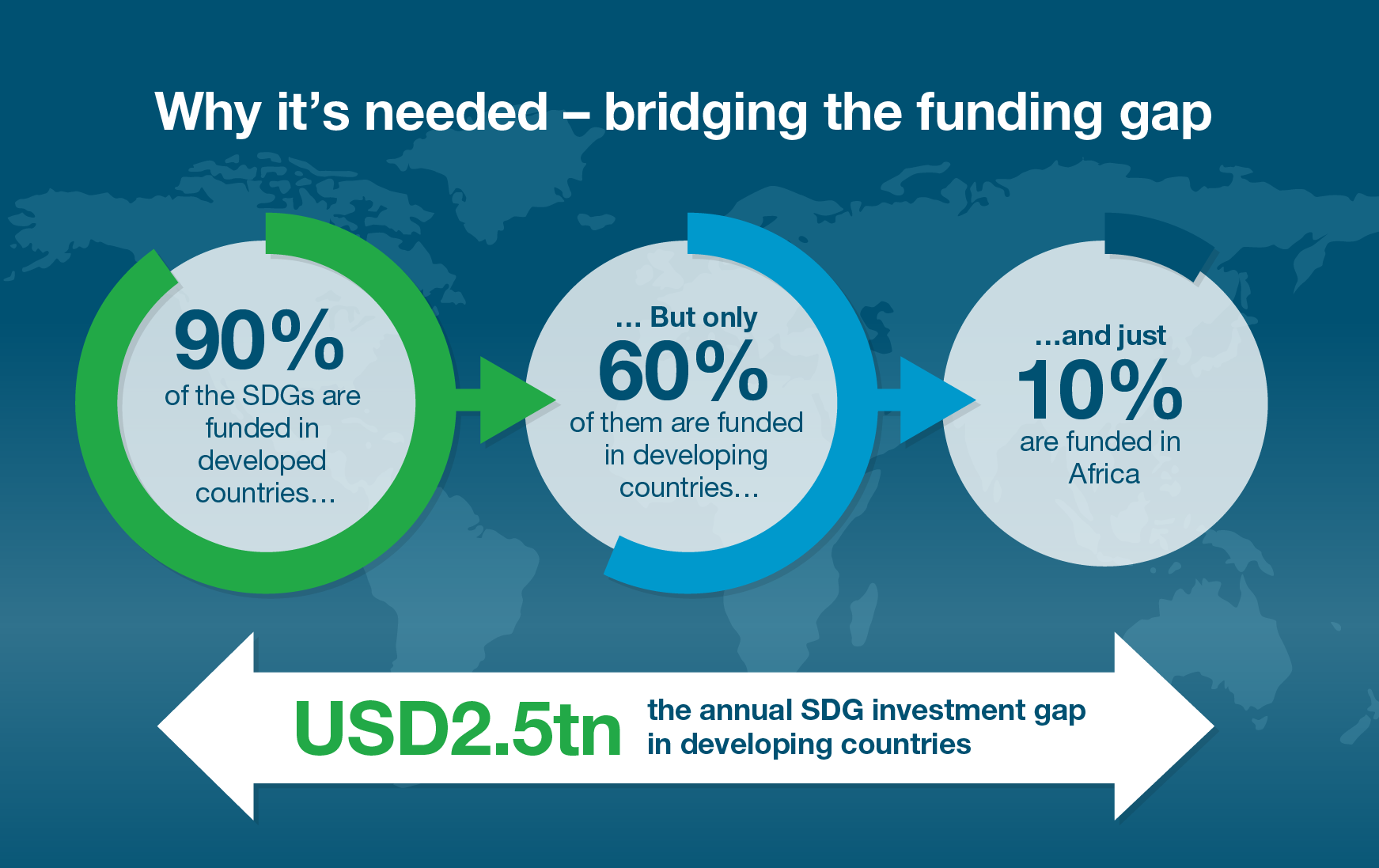 "Our unique footprint means we can help address this investment gap problem," said Simon Cooper, CEO, Corporate, Commercial & Institutional Banking.
"With this new product we're offering clients with purpose an opportunity to put their money to work addressing some of the world's biggest long-term threats including climate change, financial exclusion and lack of access to health and education," he adds.
Going beyond green
Whilst Green deposits – dedicated to renewable energy – are increasing in popularity, this is the first time any bank has launched a corporate deposit product linked to sustainability and the SDGs, which focus on addressing global challenges such as poverty, inequality and prosperity.
Building on this news, today also marks the launch of our new Green and Sustainable Product Framework, which was developed with Sustainalytics, a leading provider of ESG and corporate governance research, and sets the basis for future sustainable products to help fund the SDGs across the Bank's footprint markets, especially in developing countries.
While you're here, you may also be interested in: