There's a saying that goes: 'if you want something done, give it to a busy person; if you really want something done, give it to a working mum'. As a working mum of two, I can appreciate that sentiment.
It's something I'd been thinking about a lot when the Venus Venture Challenge was launched by our tech division as part of our International Women's Day celebrations. The challenge was open to all female employees, bank-wide. We were encouraged to pitch innovative ideas, which if successful would secure funding from our tech team. I saw an opportunity to help busy women.
I channelled the difficulties of my busy life into an idea for an app – SMILE – which would be aimed at easing the workload on working mums. I knew nothing about technology or innovation, but I was passionate about the idea and thought the team could help. When my idea was selected to be taken forward, I didn't realise quite how involved I would be, and ironically ended up creating more work for myself! Since then, I've been devoting 20 per cent of my working hours to getting SMILE made. It's been a learning curve, but one I would embark on again in a heartbeat.
As a busy woman, I understand that what busy women need is time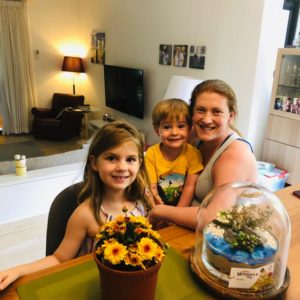 Bringing it all together
SMILE brings together the elements of household management and family life into one neat package. As the project evolved, the core audience shifted slightly from 'working mums' to 'busy women', but the app is designed to provide support for families, not just women. It syncs up three core elements – a calendar, a to-do list, and document storage – between family members, including kids, so that workloads can be shared.
This can be as simple as entering someone's birthday with reminders to buy presents, or the itinerary for a holiday. But the app does more than just list important dates: it can remind you to check passport expiry dates, store important travel documents, book insurance. Going forward, we aim to expand on these elements by linking to external elements, for example insurance partners, or suggestions on the best current gifts for kids.
Our focus groups have generated so many ideas that the app is constantly evolving. People want expenses consolidation tools, wellness apps, school mums' groups, and many more. SMILE will bring everything together in one place. Document storage can be a real lifesaver, too. During the pandemic, my husband's mother called us up one day because she needed her ambulance card, and no one could find it, so we were temporarily stuck. If we'd had SMILE, we could've stored everything together and avoided that stress.
When I joined three years ago, I couldn't have imagined I'd be working on a project like this
For women, by women
I knew early on that SMILE needed to be designed by women, for women. There are plenty of men making huge contributions to the project, but I wanted to ensure the app looked and felt like something women would want to use. A lot of tech is designed by men, and I wanted SMILE to feel different. When I went to pitch the idea to research companies, one of the women I spoke to was my exact target audience. I knew she'd be able to go out and talk about the app, because she understood why we needed it. More than half of our target audience said the fact the app was made by women would make them more interested in using it.
At first, taking part in planning meetings was challenging. I'm the first to admit some of the tech jargon went over my head. It still does sometimes! But I realised I am more than qualified to be leading this project, not just because I'm passionate about it, but because I am the target audience.
As a busy woman, I understand that what busy women want is time. Time for themselves, time for their families, time spent not working. That's what my ambition is for SMILE. To give women back some of the time they're working away, and in doing so I hope to strengthen families.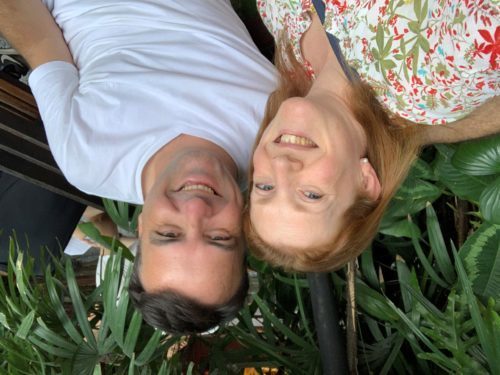 Coaching and creativity
SMILE would not be where it is without Claudia, my coach, and our tech team. They have given me their knowledge and experience without handholding me. I realised early on that I would need to learn on the job, and they realised they'd need to accommodate my stupid questions!
We're now part-way along the development journey, having received an initial round of funding and undergone numerous rounds of research and user feedback. COVID-19 has proved a challenge at times – there really is no substitute for thinking creatively together in a room – but it's also highlighted one of the key facets of SMILE, which is that planning and document sharing need to be easier and more streamlined.
When I joined the Bank three years ago, I couldn't have imagined I'd be working on a project like this, so far from where my professional experience lay. But I'm so grateful to have had this opportunity. It's taught me that if you want something, push yourself and take your opportunities when they come. I had no clue what I was doing when I walked in, and now we have a working prototype that will one day, I hope, be on the market.
When it's there, I really hope it can change some women's lives, and the lives of their families too. I also hope young people will look at SMILE and know that women can be leaders in tech just as much as men, and that there are no boundaries to what they can do if they put their minds to it. That's the attitude I want my kids to have.