Charting the course for energy transition in Asia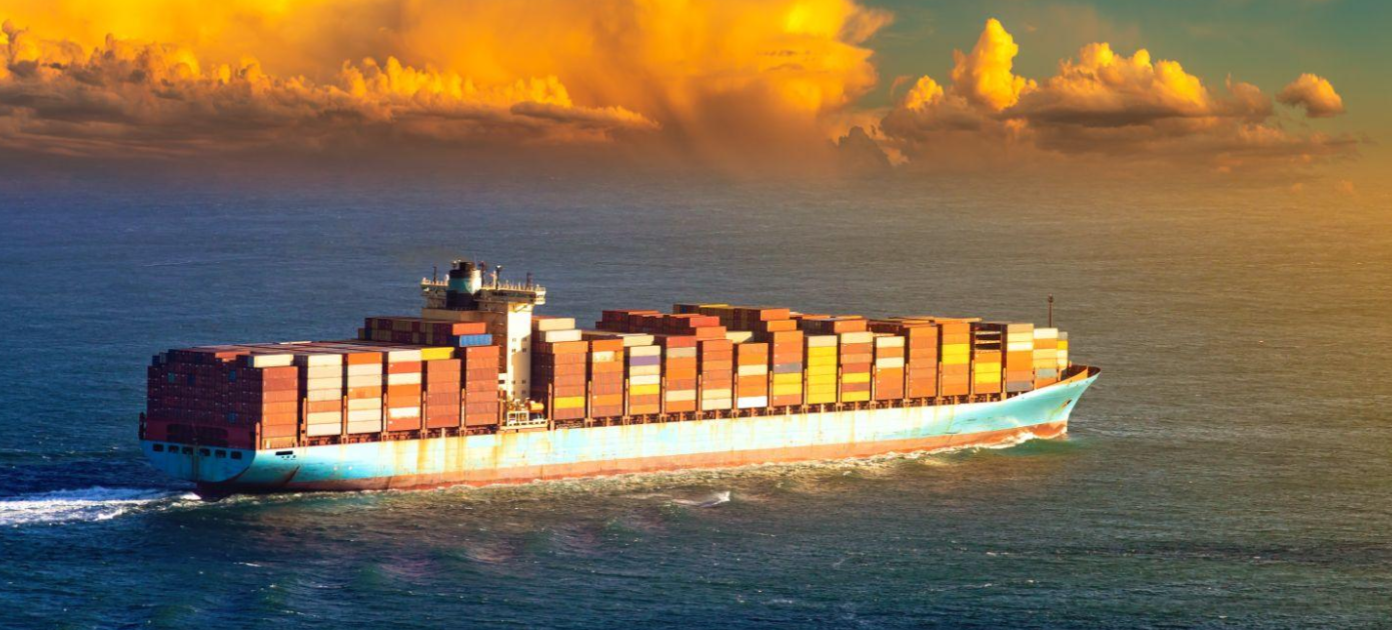 Learn how energy transition is key for the shipping industry in Asia to turn the corner on its decarbonisation agenda.
In the last decade, greenhouse gas (GHG) emissions from shipping have climbed steadily, and the International Maritime Organization (IMO) predicts that, unless the industry takes concerted action, these will keep rising through 2050 in tandem with economic growth.1 A successful energy transition in Asia, a key shipping gateway, will help the industry turn the corner on its decarbonisation quest as it shifts from conventional oil to green fuels.
Voyaging towards the North Star of zero-carbon shipping
It is no exaggeration to say Asia is at the heart of global commerce. In 2020, for instance, Asia accounted for more than half of international maritime trade, with 41% by tonnage of goods loaded and around two-thirds by tonnage of goods discharged.2
This dominance, of course, comes with an environmental cost. In acknowledging the impact that maritime transport has when using conventional fuel oil, major ports in Asia – from Singapore to China, Japan to South Korea – are promoting lower-carbon alternatives.
Singapore, for instance, which boasts the world's biggest bunkering port, has established the Global Centre for Maritime Decarbonisation (GCMD) to chart a course for the maritime industry's transition to cleaner fuels.3
Across the region, Asia's maritime industry is accelerating its move towards cutting carbon emissions by ramping up the use of near-term and mid-term lower-carbon fuels that are available today, while it waits for renewable fuels like methanol, ammonia, biofuel and hydrogen, which are widely touted as suitable zero-carbon alternatives, to become commercially viable. Pavilion Energy, for instance, is the first in Singapore to import carbon-neutral liquefied natural gas (LNG) cargo, offsetting associated emissions with carbon credits gained from its investments in forestation projects.4
"We are all racing towards the IMO 2050 finish line [to halve total annual GHG emissions by 2050 compared to 2008 levels5]," said Chih Chwen Heng, Director of Shipping Finance at Standard Chartered. "But there are various factors driving adoption, such as the sector a company operates in, its size and the nature of trade. Everyone has different starting points and different weights attached to them."
Steering change with technology
One area where more can be done is in developing new technologies that enable the affordable use of lower-carbon fuels at scale by small and large operators alike. These could include, for example, increased investment in modern LNG-powered vessels, more research on carbon removal methods, and Energy Saving Technologies (ESTs).
Yet while the initial pace of adoption is encouraging, bringing about larger-scale change that will propel the industry closer to the IMO's target requires addressing some of the challenges faced by shipowners and charterers.
Key among these, as alluded to already, is the commercial availability of safe, sustainable and scalable green fuel alternatives to oil. It is also important to find ways to encourage the industry to make this transition. After all, the maritime industry is driven by commercial considerations, so the choices it adopts must appeal to its business interests.
And while pursuing lower-carbon options and upgrading vessels to become more energy efficient remain cost-effective and viable methods to decarbonise, businesses must acknowledge that generating absolute reductions in emissions requires more vessels to use scalable and sustainable fuels like ammonia and methanol – and that this process needs to begin urgently.
There is some room here for optimism. The winds are blowing in Asia's favour as it works towards decarbonising its maritime industry, with the region's hydrogen-production potential6 and supportive governments complementing the actions of forward-looking shipowners, charterers and financial institutions that are ready to accept some of the risks.
Crucial to progress is identifying the obstacles faced by such pivotal players. This is a key focus for the GCMD, which was established in 2021 to support maritime decarbonisation. To that end, the GCMD has embarked on several pilots, including testing the operational feasibility of proposed solutions in a bid to increase the adoption of green fuels.
While the industry has devoted tremendous amounts of time and effort to reach this stage, having a suitable fuel source commercially available is only the first step.
It's time for all hands on deck
Real change requires a shift in the mindset of industry players, and with shipping being a conservative business, changing the culture will be a challenge. One route is to alter shipowners' and charterers' views about fuel procurement: instead of buying fuel oil, they should consider that they are in essence buying energy. Their goal, then, would become selecting the best energy source for a particular route or vessel.
Also important are public policy and regulations, which need to be in place to aid the industry's energy transition. And, of course, success also requires that the various stakeholders do not hold back.
While putting a price on carbon and setting appropriate incentives are crucial to motivating businesses to make the energy transition, better collaboration within the industry is also indispensable if it is to achieve a sea-change in GHG emissions.
In mobilising the entire sector's sector move to alternative fuels, the industry must engage stakeholders upstream, particularly energy producers who can share their experience and perspectives on the infrastructure needed, as well as their views on how to move forward with the energy transition.
"With shipowners and charterers waiting for one another to make the first move to install green technology, the onus then lies on regulators to propose a solution that is conservative enough for shipowners to want to implement it, but at the same time is aggressive enough to meet decarbonisation targets," said Chih Chwen Heng.
Funding emissions reductions through sustainable finance
A carbon-pricing mechanism would help to turn this energy transition endeavour into a large-scale, long-term commercial investment. However, adequate financing remains critical to the industry's energy transition.
Such financing could come in the form of public-private partnerships to fund research and trials (for example, via the GCMD), as well as direct government investments to encourage first movers across the value chain to adopt green fuels and create green corridors or shipping routes between Europe and Asia.
In addition, given the high-risk nature of building new infrastructure and adopting cutting-edge technologies to aid the energy transition, government support in the form of loan guarantees or joint financing could also help to lower the risk for financiers and unlock further green financing options for the shipping industry.
More can also be done to raise the risk appetite of climate action funds which currently do not match the risk profile of the industry's energy transition projects.
All things considered, though, Asia is well-placed to drive the transition to a low-carbon future for the maritime industry, said Chih Chwen Heng.
"Asia has displayed our thought leadership, innovation and ability to drive the industry's ESG transition," he said. But, he concluded, meeting the IMO's 2050 goal requires a balanced approach around sharing non-proprietary knowledge, communication, innovation and sustainable financing – and, in particular, "collaboration, collaboration, collaboration."
In short, it must be all hands on deck if Asia's maritime industry is to complete its energy transition successfully.
This article is based on themes discussed during a panel at the Marine Money Singapore Ship Finance Forum 2022.
1 https://www.imo.org/en/OurWork/Environment/Pages/Fourth-IMO-Greenhouse-Gas-Study-2020.aspx
2 https://unctad.org/system/files/official-document/rmt2021_en_0.pdf
3 https://www.spglobal.com/commodityinsights/en/market-insights/latest-news/energy-transition/122821-feature-sustainable-shipping-has-a-two-speed-setting
4 https://www.pavilionenergy.com/en/media/pavilion-energy-imports-singapores-first-carbon-neutral-lng-cargo
5 https://www.imo.org/en/MediaCentre/HotTopics/Pages/Reducing-greenhouse-gas-emissions-from-ships.aspx
6 https://www.spglobal.com/commodityinsights/en/market-insights/latest-news/electric-power/060120-asian-countries-accelerate-hydrogen-plans-with-policies-and-projects
Discover credit opportunities in the world's hardest-to-reach markets with us.

Turning expertise into actionable insights. Explore our views on what to watch out for.