Driving economic diversification in the GCC with sustainable infrastructure and a digital future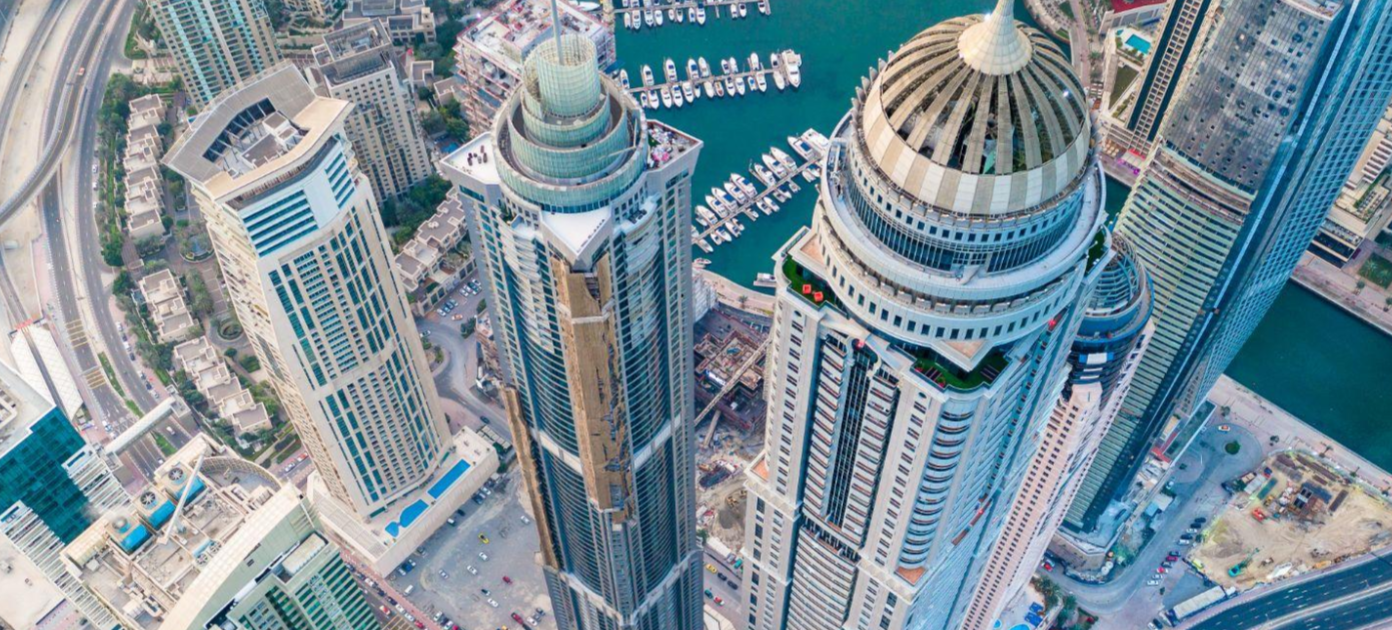 Learn more about the key diversification strategies of the Gulf Cooperation Council (GCC) economies that are positioning them for a resilient and sustainable future.
The efforts undertaken in recent years by the Gulf Cooperation Council's (GCC) members – the United Arab Emirates (UAE), Saudi Arabia, Qatar, Oman, Kuwait and Bahrain – to diversify and move away from their reliance on hydrocarbons are starting to position them for strong, sustainable growth as the world recovers from the impact of COVID-19.
In the UAE's case, for instance, those efforts include several initiatives such as adopting structural reforms to liberalise residencies,1 offering funding to attract start-ups and boost entrepreneurship,2 and building international connectivity along with a robust logistics network to boost the emirate's role in the global economy, said Rola Abu Manneh, Chief Executive Officer of Standard Chartered, UAE, at the Global Credit Conference 2022.
"This has encouraged more global businesses to select the UAE as a launchpad to expand across the region," Manneh said, adding that its infrastructure and strategic location mean that "going forward, things look very promising for the UAE."
"The pandemic was a test case for the country, which successfully emerged more resilient from the crisis. This is mainly due to the visionary policies that focused on creating the strong infrastructure necessary to make the UAE a regional hub for global businesses in addition to creating a bridge between the East and the West," Manneh said.
Leading the global transition to renewable energy
A significant area in which the UAE leads is with its plan to achieve net-zero emissions by 20503 – the first nation in the MENA region to adopt such an ambition.4 Attaining that goal relies heavily on the development of clean energy solutions.
The UAE, of course, is not the only MENA nation focused on green energy. Jordan is one of the region's renewable energy leaders, with solar and wind powering about 20% of its grid, and with plans to boost that share further still as it seeks to generate nearly half of its electricity generation locally by 2030.5
Saudi Arabia is another. ACWA Power, which specialises in power generation and desalination, is building the world's largest green hydrogen project in the kingdom's futuristic NEOM city on the Red Sea – a 4.2GW wind and solar facility. Furthermore, in late 2021, ACWA Power signed a US$7 billion deal with Oman Oil and Air Products to produce green hydrogen in Oman.6
Green hydrogen, which is produced in a carbon-neutral way, has become an important focus, given that it will likely be a key pillar in attaining net-zero status. Hydrogen is expected to account for 12% of global energy use by 2050, according to the International Renewable Energy Agency (IRENA), and by the mid-2030s, green hydrogen is expected to be competitive with fossil-fuel hydrogen globally.7
Diversifying into such renewables also makes strategic sense for the GCC states (and is most pressing for Bahrain and Oman, whose hydrocarbon reserves are likely to be depleted within a decade and 25 years, respectively).8 Green hydrogen projects require cheap, abundant renewable energy and attractive financing, and here the region is fortunate: it has some of the world's lowest solar tariffs and enjoys access to supportive financial institutions. The GCC states are also well-positioned to supply Europe, which will be a key market for green hydrogen.
And with the bloc's countries among some of the world's most water-stressed regions,9 efforts have focused on developing several water desalination infrastructure projects over the past two decades, with companies like ACWA Power and ENGIE working with governments to develop independent water and power plants.10
Large capital demand for transition
The process of diversification is being encouraged by governments, financial institutions, private companies and investors seeking to meet their environmental, social and governance (ESG) objectives. But transitioning towards renewables and improvements in energy efficiency, though crucial, will not be cheap.
Transporting green hydrogen, for instance, is costly and complicated. With limited hydrogen pipeline infrastructure, shipping the fuel may first require building a plant to liquify the gas and then constructing another at the delivery end to convert it back to gas.11
Consequently, there is a pressing need for financial institutions that can fund diversification. Ali Tahir Jaffery, Executive Director, MENAP Project and Export Finance at Standard Chartered, said the region wants to diversify into newer technologies and newer industries – and wants private developers to invest in these sectors as well.
"We are seeing an increasing interest from international developers and other financial investors into the region, for example, we are seeing tie ups between the likes of BlackRock with regional giants like ADNOC and Aramco for large assets. This is only going to increase further as the diversification momentum grows " he said. "I think this region presents probably the largest number of opportunities right now."
However, for those opportunities to materialise, he cautioned, "regulatory reforms and legal frameworks need to be put in place to provide the right level of support to each of these newer and relatively untested sectors."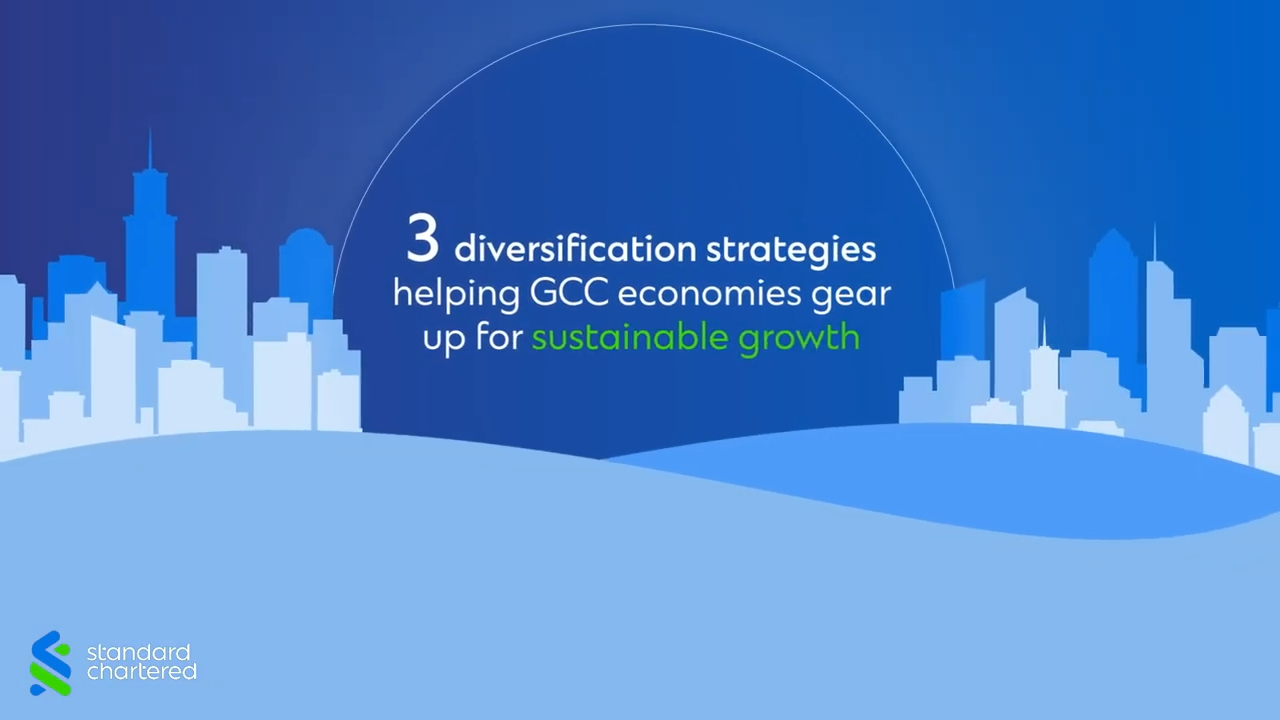 Long-term commitments and partnerships
While addressing climate change anywhere requires an all-out effort from public and private sectors, this is especially true in the GCC where much private sector activity is connected to government contracts.
Increasingly, private sector lenders are becoming involved in investing into such projects. In fact, the pandemic was something of a catalyst as lenders veered towards financing high-quality, government-backed or supported projects, added Jaffery.
"With infrastructure financing, you need to look beyond the immediate. Governments, developers and lenders considering these projects need to look at them from a long-term perspective," he said. "While that may seem challenging in the current global situation, financing infrastructure projects is key to creating jobs and opportunities across the region in the long run. Encouragingly, GCC governments have adopted this long-term view, which has helped the pipeline of projects to remain strong. International developers have also stayed engaged – as have experienced project finance lenders like Standard Chartered."
Jaffery highlighted that even though interest rates are rising, liquidity continues to flow through into the region on the back of rising oil and commodity prices, which has cushioned the impact to a degree – though ultimately rising interest rates "will make infrastructure here more expensive" given the region is connected to the global monetary system.
Other challenge in the region is the sheer number of things happening. We are seeing monetising of existing assets, refinancing of previous projects, conversion of older power and water generation projects to more efficient and cleaner capacities, implementation of a massive renewables program and other plans for diversification; all of which is happening at the same time," Jaffery said. "The pipeline is so big that it's coming to a point where you don't know which ones to prioritise. It is a bit of a challenge for everyone to allocate resources."
What is needed, he said, are partnerships between governments, developers and those banks that know how to deliver on such projects, as "these partnerships will be key for the success of infrastructure and diversification going forward."
Attracting foreign capital, nurturing start-ups
Besides focusing on renewable energy and infrastructure, moving away from hydrocarbons also requires attracting start-ups and capital to the GCC, to unlock the potential of the digital economy.
Efforts to attract funds and know-how are underway and policymakers have created incentives for economic development that are not reliant on oil and gas. The UAE, for instance, offers funding in formats like direct lending and loan guarantees to boost entrepreneurship.12 Another factor accelerating inflows into the GCC has been the region's buoyant initial public offering (IPO) market – with the most recent example being the Dubai Electricity & Water Authority (DEWA), which raised US$6.1 billion in April.13
Furthermore, IPOs, private equity and venture capital are steering growth in the region. UAE-based blockchain payments start-up Pyypl, for example, closed an US$11 million series A financing round in February to expand its services in the region and abroad.14
That comes on the back of the exponential growth digital payments witnessed globally during the pandemic. The explosion in digital payments (Saudi Arabia's digital point-of-sale transactions, for example, doubled between January 2020 and January 202115) has been "an incredible revolution, well surpassing the markets' expectations," said Sarmad Mirza, Head of Corporate Debt Capital Markets MENA at Standard Chartered.
"The general consensus was that retail, for example, would go back to our traditional brick-and-mortar approach to shopping once the pandemic was over," said Mirza. "But that transition back to the way it used to be is not happening anymore. There may be a permanent shift that has occurred."
What's worth noting is that this permanent shift is not limited to digital payments. As the GCC continues its diversification play, the region is increasingly set to enjoy resilient economic growth while marking out a digital, greener future.
This article is based on themes discussed during a panel at Standard Chartered's recent Global Credit Conference: Riding the wave. View the recording.
1 https://www.reuters.com/article/us-emirates-immigration-idCAKBN27V09N
2 https://www.reuters.com/world/middle-east/uae-aims-20-1-bln-startups-by-2031-says-minister-2021-11-10/
3 https://www.reuters.com/world/middle-east/uae-launches-plan-achieve-net-zero-emissions-by-2050-2021-10-07/
4 https://u.ae/en/information-and-services/environment-and-energy/climate-change/theuaesresponsetoclimatechange/uae-net-zero-2050
5 https://www.trade.gov/country-commercial-guides/jordan-renewable-energy
6 https://www.reuters.com/article/saudi-gulf-oman-hydrogen-idUSS8N2SK0KV
7 https://www.spglobal.com/commodityinsights/en/market-insights/latest-news/energy-transition/011522-hydrogen-demand-set-to-take-off-in-mid-2030s-with-supply-more-than-enough-irena
8 https://www.brookings.edu/research/economic-diversification-in-the-gulf-time-to-redouble-efforts/
9 https://gssd.mit.edu/search-gssd/site/water-security-gcc-countries-challenges-60916-wed-08-19-2015-0530
10 https://www.engie.com/en/journalists/press-releases/engie-awarded-the-fadhili-independent-power-project-in-saudi-arabia
11 https://impact.economist.com/sustainability/projects/the-future-of-hydrogen/financing-green-hydrogen-Start-with-the-obvious.html
12 https://www.reuters.com/world/middle-east/uae-aims-20-1-bln-startups-by-2031-says-minister-2021-11-10/
13 https://www.bloomberg.com/news/articles/2022-04-06/dubai-raises-6-1-billion-in-emea-s-biggest-ipo-since-2019
14 https://www.finextra.com/pressarticle/91429/uae-based-blockchain-payments-startup-pypl-raises-11-million
15 https://www.mckinsey.com/industries/financial-services/our-insights/the-future-of-payments-in-the-middle-east
Discover credit opportunities in the world's hardest-to-reach markets with us.

Turning expertise into actionable insights. Explore our views on what to watch out for.