Polina has opened a trilingual English-Polish-Ukrainian kindergarten in Warsaw after receiving career readiness and entrepreneurship training through the BEST (Business Employability Skills Training) by Futuremakers project, delivered by Youth Business Poland (YBP) and Youth Business International.
Before the war in Ukraine, Polina ran a successful private English-speaking kindergarten in Kyiv. The business was about to celebrate its ninth anniversary when the conflict began. However, as staying was unsafe for her employees and the 50 children they taught, Polina closed the business and fled to Poland with her son.
Entrepreneurship support offers hope and strength to move forward
Despite the challenges of moving to a new country, Polina was determined to continue teaching. Just a week after her arrival, she found support from YBP through the BEST by Futuremakers project. The project helps thousands of displaced young people from Ukraine to start businesses, develop their potential and create new jobs.
Polina says: "Since I arrived in Poland, I've been amazed by the remarkable solidarity and cooperation between the Ukrainian and Polish communities. It's genuinely heart-warming to see how these two communities have gone above and beyond to support and assist each other."
Through the project, Polina gained access to free tailored support from mentors and experts, including practical advice on taxation and obtaining capital and investment. YBP also put her in touch with one of its volunteer experts – an entrepreneur who owns a kindergarten in Warsaw. She offered mentorship and advice on the processes involved in running a kindergarten in Poland.
Through BEST by Futuremakers, I received the advice from a lawyer and an accountant, and getting a mentor gave me even more strength. I found such great support that I just had to follow through with the decision to open a business in Poland.
Social business unlocks new income and jobs to drive inclusion
In late 2022, Polina's dream of starting a business in Poland came true and she opened Smart Kindergarten in Warsaw, employing four teachers. The kindergarten is helping 13 Ukrainian children and one child from Belarus to settle in and integrate into Poland, make friends with Polish children, and learn new skills.
Polina encourages Polish children to join the expanding kindergarten by promoting it through social media, the local community, groups and networking events. Her goal is to facilitate integration and support children from different backgrounds. By creating a trilingual environment, she offers opportunities to help them in the future. For example, knowing English means the children can apply for universities abroad later, while learning Polish at an early age will benefit Ukrainian children in their studies.
Polina's entrepreneurial spirit and positivity were undimmed all along. She kept going, building the knowledge, confidence and connections she needed to navigate a different market and drive a new business forward. Her son much admires his mum's entrepreneurial spirit – so much so, that he spends most of his time at the kindergarten after school.
So, what has she learned to inspire others to build a business with impact? Polina advises: "Write a business plan in numbers but do business with your heart."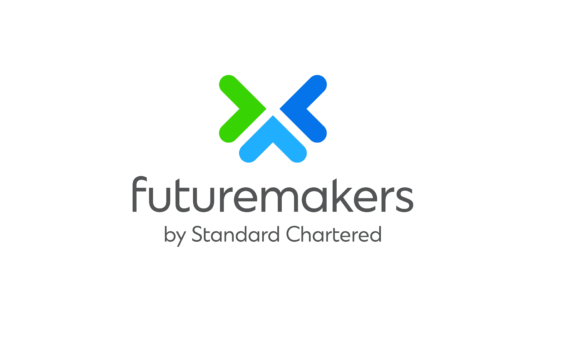 Futuremakers by Standard Chartered
Our global initiative to tackle inequality by promoting greater economic inclusion, supports young people from low-income communities to learn new skills and improve their chances of getting a job or starting their own business.
Since 2019, Futuremakers has reached more than one million young people across 43 markets.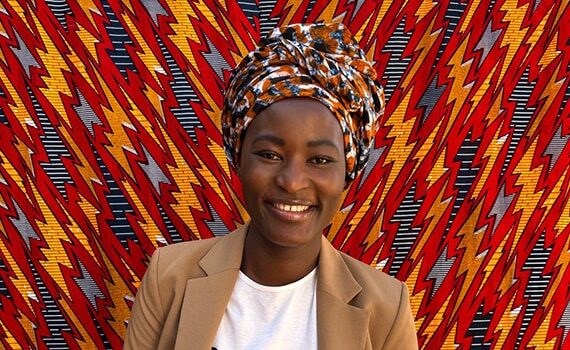 Futuremakers Podcast
How do we support women entrepreneurs to shape a more inclusive, equitable and sustainable future? Listen to our first Futuremakers podcast to get insights from Futuremakers participant Naom Monari and our Global Head of Impact, Natasha Kwakwa.
Through Futuremakers, we support women-led businesses and invest in young women like Naom to advance innovative, personalised healthcare for home patients in Kenya.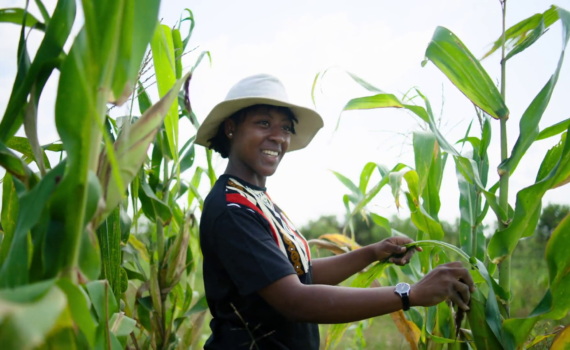 Lifting Participation
We're determined to transform the lives and communities of people across our markets by unleashing the financial potential of women and small businesses. Between 2019 and 2022, Futuremakers has supported more than 67,000 young women through entrepreneurship projects.
Watch Audrey, a female entrepreneur supported by Futuremakers in Ghana, tell us about her biggest challenges, ultimate goals and lessons learned.