From a 'street girl' in Dar es Salaam to a business owner with newfound confidence, Salma gained the skills to retain customers, manage her earnings, and brand and market her business.
Salma is 24 years old and lives with her mother and four siblings. When Salma completed her 4-year secondary education in 2015 and couldn't get a job, she became a 'street girl' – her community's label for girls without specific jobs who are not valued or respected as they supposedly add nothing to society.
Undeterred, Salma started selling fruit juice to supplement the family's income and gained some work experience at a local beauty salon. In 2019, she ran a mobile and online business offering make-up and henna application. Although her business took off, Salma felt she was missing financial literacy and communication skills.
Reskilling to address Salma's skills gap
The chance to fill gaps in Salma's business knowledge came when she joined the Goal club – life skills for girls run by BRAC Tanzania as part of Futuremakers by Standard Chartered.
Salma says: "Through the sessions, I was able to acquire new skills such as leadership, time management, negotiation, communication, problem-solving, team working, financial management, and employability."
The Goal curriculum consists of four modules - Be Yourself, Be Healthy, Be Empowered, Be Money Savvy, and includes interactive and play-based activities focused on key life skills. Two modules stood out for Salma. Be Yourself helped her to stand confidently and talk to anyone regardless of gender, which improved her standing among people who might be interested in her services.
Then the Be Money Savvy modules taught Salma to manage her money, track income and expenses, prepare a budget and save. In addition, she now knows how to brand her business and use social media to promote and advertise her work.
Being valued at home and in the community
After transferring the skills she'd learned into her personal life and business practice, Salma began communicating more effectively, especially in initiating and retaining client relationships. She hopes to invest in her business and transform it into a formal one to attract more customers.
Salma is now the primary breadwinner with a formal job and a reliable income. This meant a lot to her and her family. At the community level, Salma became a mentor and started delivering sessions at clubs. Some of her siblings are also club members, and others benefited indirectly because Salma coached them at home.
Salma says: "I am well known, respected and trusted by the communities as a mentor to the club, which had 29 girls. So, my status in the community is high, and I am involved in the youth decision-making board. Compared to when I was a 'street girl', I know how to manage my money and take good care of myself and my family at home."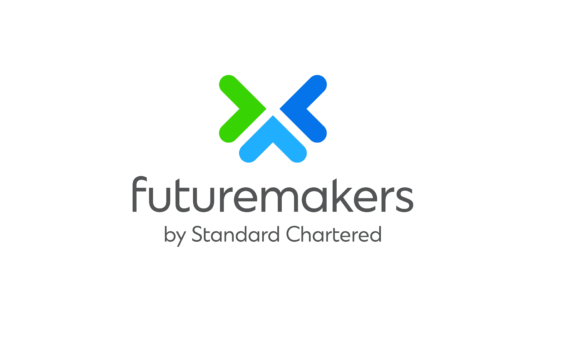 Futuremakers by Standard Chartered
Our global initiative to tackle inequality by promoting greater economic inclusion, supports young people from low-income communities to learn new skills and improve their chances of getting a job or starting their own business.
Since 2019, Futuremakers has reached more than one million young people across 43 markets.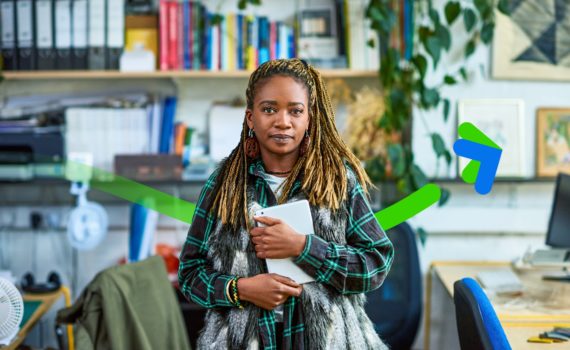 Futuremakers Forum
The Futuremakers Forum was successfully held virtually between 6 – 7 July 2022 with the focus of 'Lifting participation through financial inclusion'.
Download the insight papers to learn first-hand from our young Futuremakers participants about their big ambitions, the problems they are facing and some of the solutions that are needed to lift participation in an inclusive economy.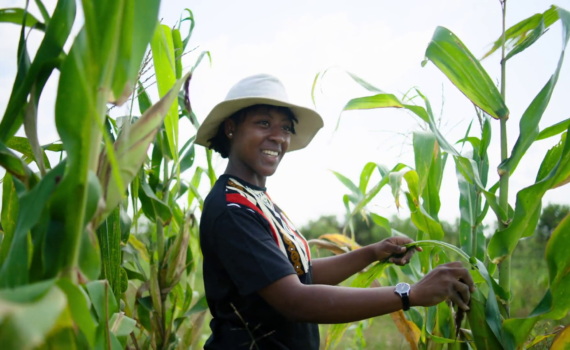 Lifting Participation
We're determined to transform the lives and communities of people across our markets by unleashing the financial potential of women and small businesses. Between 2019 and 2022, Futuremakers has supported more than 67,000 young women through entrepreneurship projects.
Watch Audrey, a female entrepreneur supported by Futuremakers in Ghana, tell us about her biggest challenges, ultimate goals and lessons learned.