Wamani is one of more than 500 young people in Uganda's Kampala and Wakiso districts who enrolled in the Youth Empowerment, Entrepreneurship and Decent Employment (YEEDE) project delivered by Voluntary Services Overseas (VSO) as part of Futuremakers by Standard Chartered.
The project supports young people including people with disabilities to recover from the pandemic's effects by driving prosperity through business management skills training powered by financial support.
Wamani was a teacher who became blind during COVID-19 after an operation for glaucoma did not go as planned. Despite three surgeries, by 2021, doctors told Wamani they could not save his sight, and he was blind for life.
New opportunities to gain skills and save
Determined to boost his teaching skills so they fit into his new life, Wamani joined the Uganda National Association for the Blind (UNAB) with his guardian's support. He wanted to learn braille and information and communication technology (ICT) so that he could then teach others with similar disabilities. During his enrolment, he heard about VSO YEEDE and joined the project.
Wamani says: "After the orientation session, we formed a financial savings group of 17 members called Kireka Progressive Development Association (KPDA), and I was chosen as the Chairperson of the group." He adds that the love and trust of his group members along with his eagerness to support his fellow visually impaired persons inspired him to take up the leadership role.
KPDA's savings have grown from ugx70,000 (USD19) in July 2021 to ugx754,900 (USD202) in October 2022, and there are now 25 members, most of whom have a disability. Ten group members pitched in two business ideas – a unisex hair salon and a dry-cleaning business, which emerged best at the business elevator pitching competition by VSO and two partners. As a result, the group received seed funding capital to start both companies and now expect to turn a profit that will have a positive impact on their livelihoods.
Leadership and skills boost confidence
Wamani has put aside ugx85,000 (USD23) in the savings group and aims to save more. He has become a confident entrepreneur since joining the project, also taking out a loan to boost his retail business.
The business counselling services he received from the project helped empower him to move forward. He says: "The knowledge I have gained on saving, mentorship, and skills in computing, especially the JAWs scripting program, Microsoft Word, and PowerPoint, has rebuilt my confidence and instilled optimism that I can now use these skills to make a good living and be financially independent."
Wamani is now looking forward to resuming his teaching career and running the retail shop and unisex salon. He says: "I have already approached several schools that have inclusive teaching programmes. Hopefully, my financial status will change greatly next year, and I will be able to lead by example by saving more so that others can follow and get our accumulative savings to grow to millions."
Futuremakers supported Wamani to realise his dream and embark on a new journey. Now he finds a new vision beyond sight, regains hope and brings his teaching career to life.
My confidence levels have been elevated due to my leadership role. I am now confident enough to lobby for big opportunities or deals. After losing my sight, I thought no one would be interested in listening to me or my ideas. This perception has changed.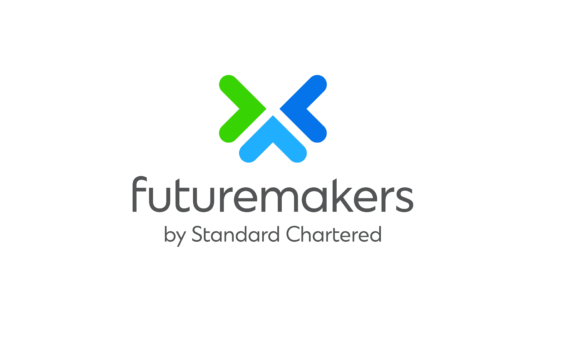 Futuremakers by Standard Chartered
Our global initiative to tackle inequality by promoting greater economic inclusion, supports young people from low-income communities to learn new skills and improve their chances of getting a job or starting their own business.
Since 2019, Futuremakers has reached more than one million young people across 43 markets.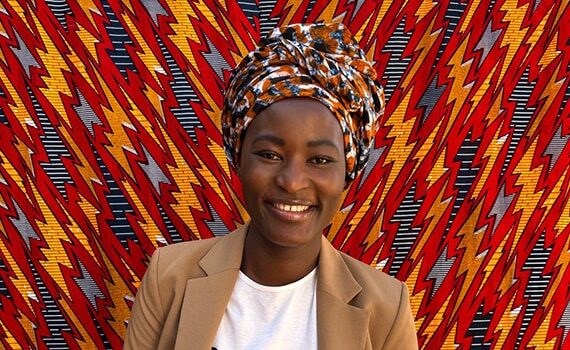 Futuremakers Podcast
How do we support women entrepreneurs to shape a more inclusive, equitable and sustainable future? Listen to our first Futuremakers podcast to get insights from Futuremakers participant Naom Monari and our Global Head of Impact, Natasha Kwakwa. 
Through Futuremakers, we support women-led businesses and invest in young women like Naom to advance innovative, personalised healthcare for home patients in Kenya.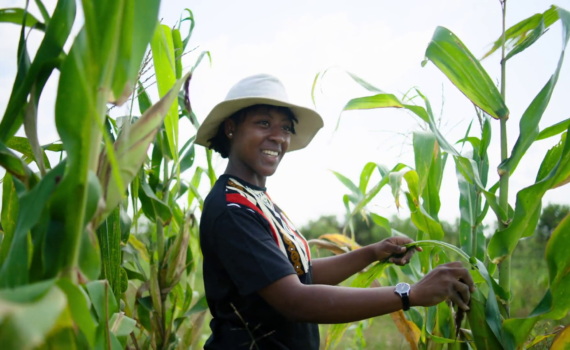 Lifting Participation
We're determined to transform the lives and communities of people across our markets by unleashing the financial potential of women and small businesses. Between 2019 and 2022, Futuremakers has supported more than 67,000 young women through entrepreneurship projects.
Watch Audrey, a female entrepreneur supported by Futuremakers in Ghana, tell us about her biggest challenges, ultimate goals and lessons learned.