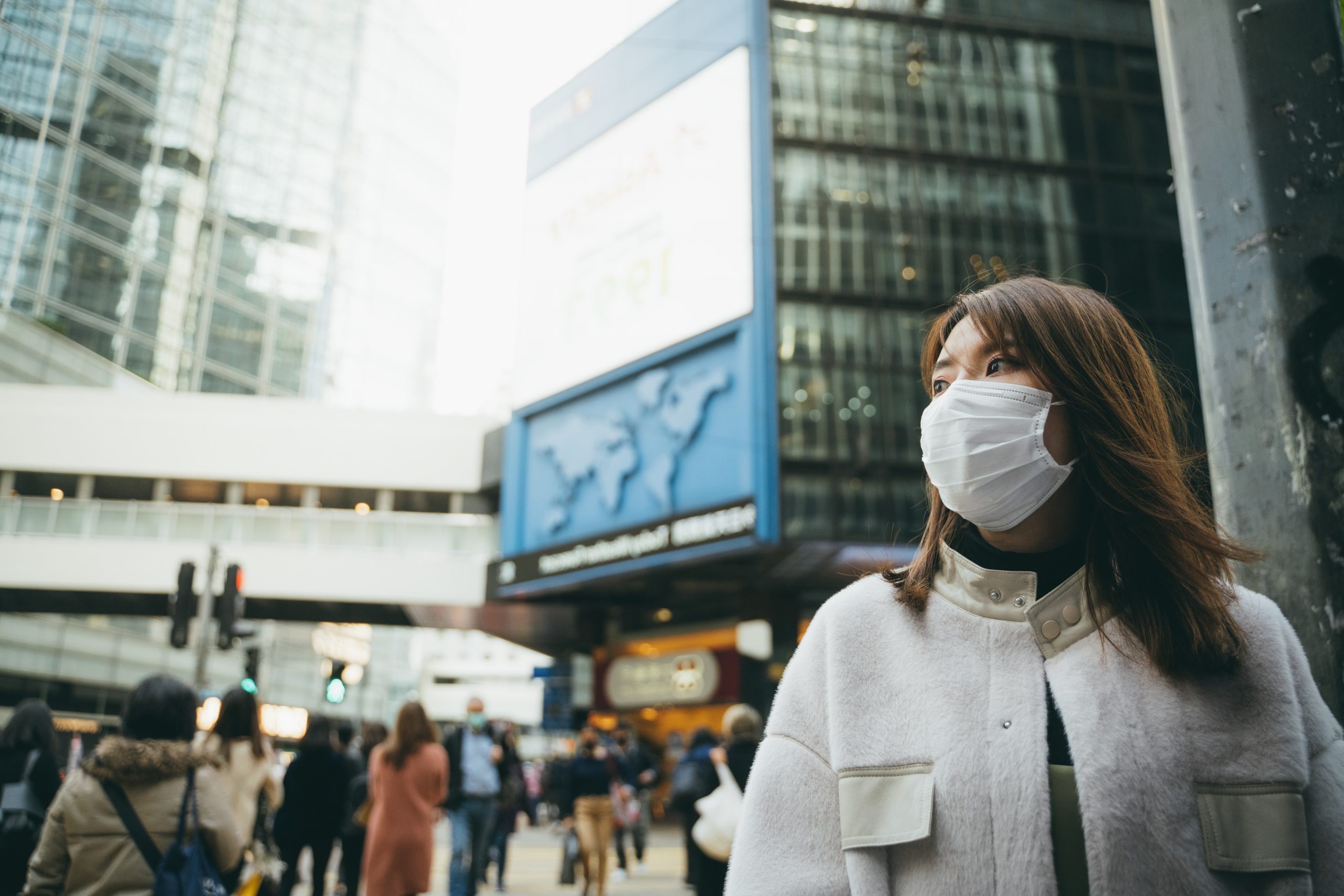 Annual Report 2020
Supporting our clients, colleagues and communities during the pandemic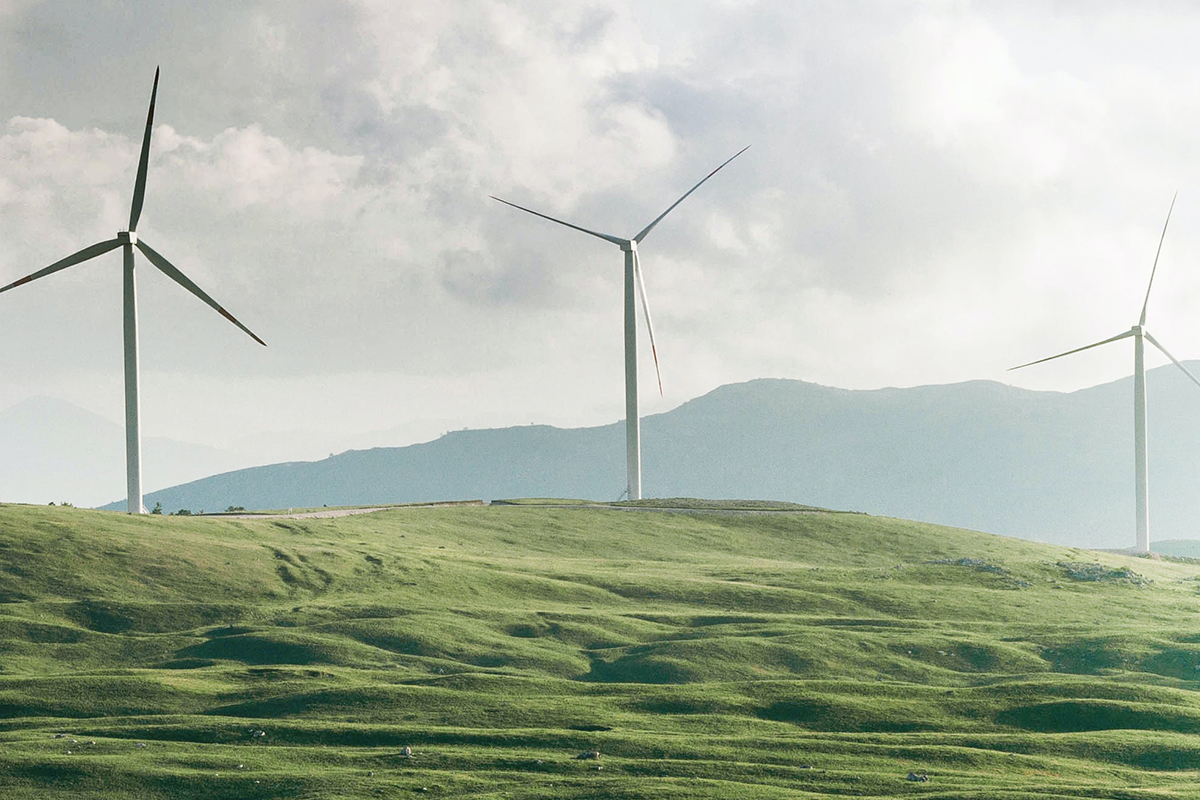 Group Chairman and Group Chief Executive statements
José Viñals and Bill Winters on our results
Read more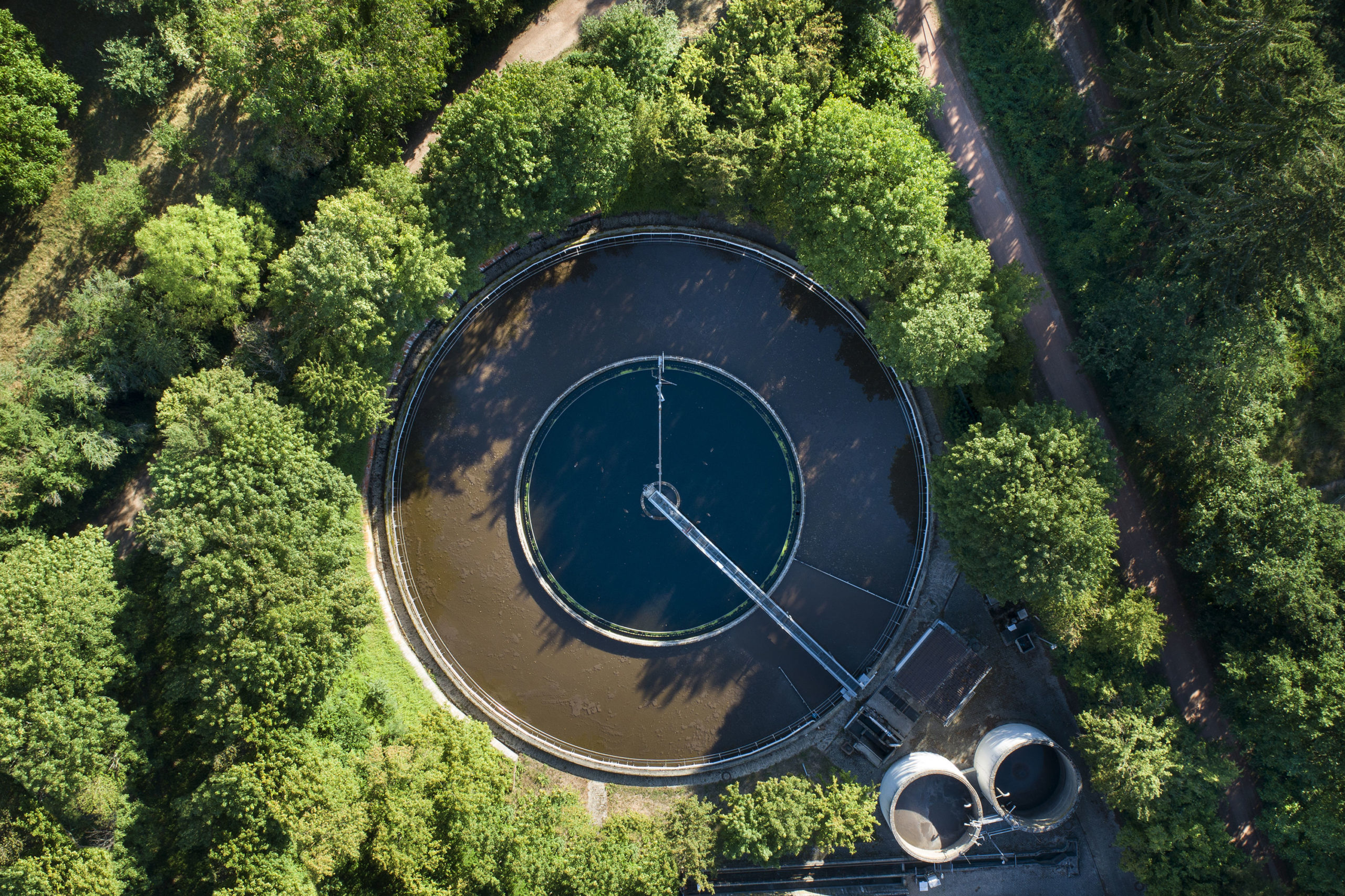 Responding to COVID-19
Providing not-for-profit lending and aiding relief efforts during the pandemic
Learn more
Our performance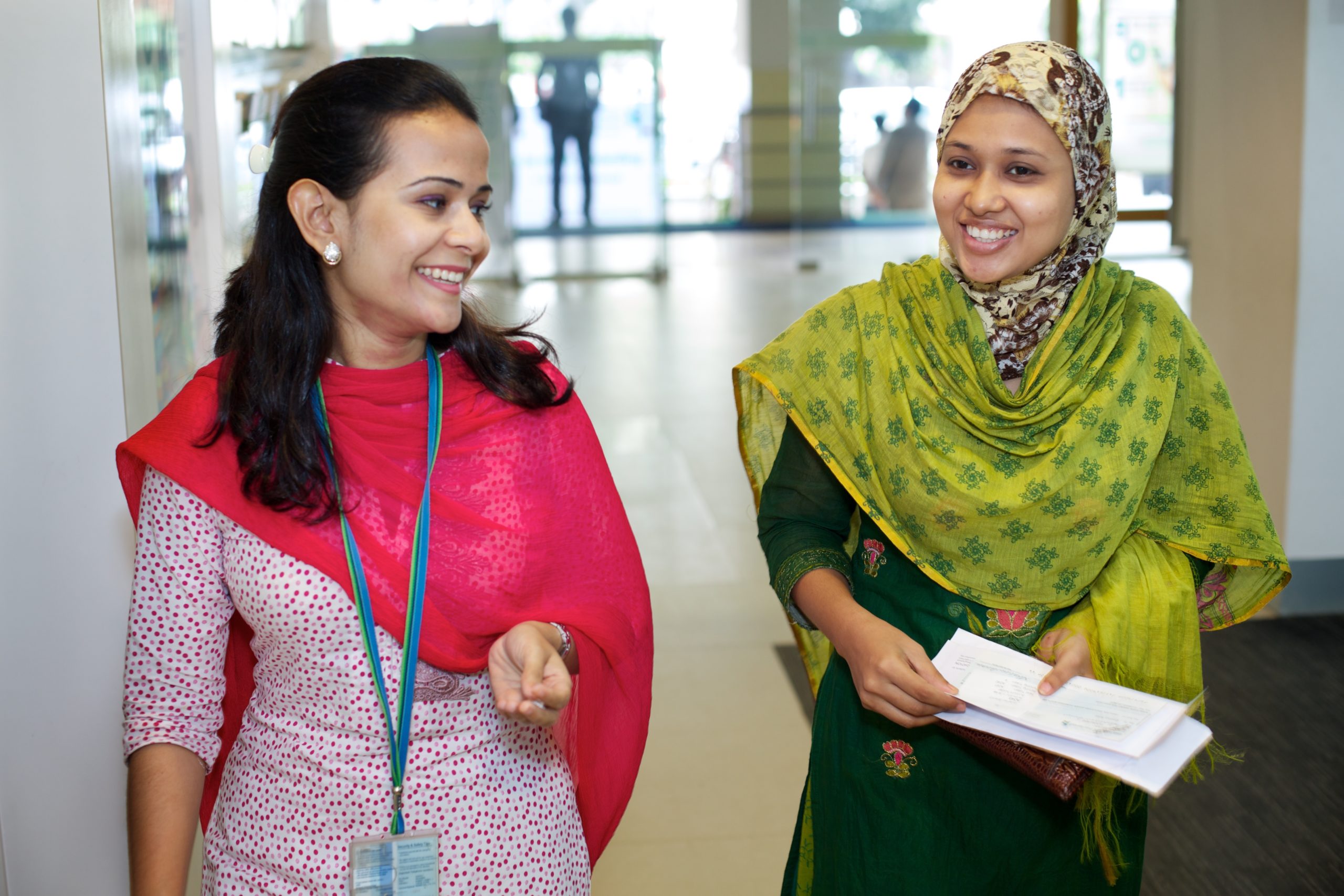 of our senior roles are held by women, including 14 female CEOs
Operating income (underlying, millions)
Return on tangible equity (underlying)
Profit before tax (underlying, millions)
Our employer net promoter score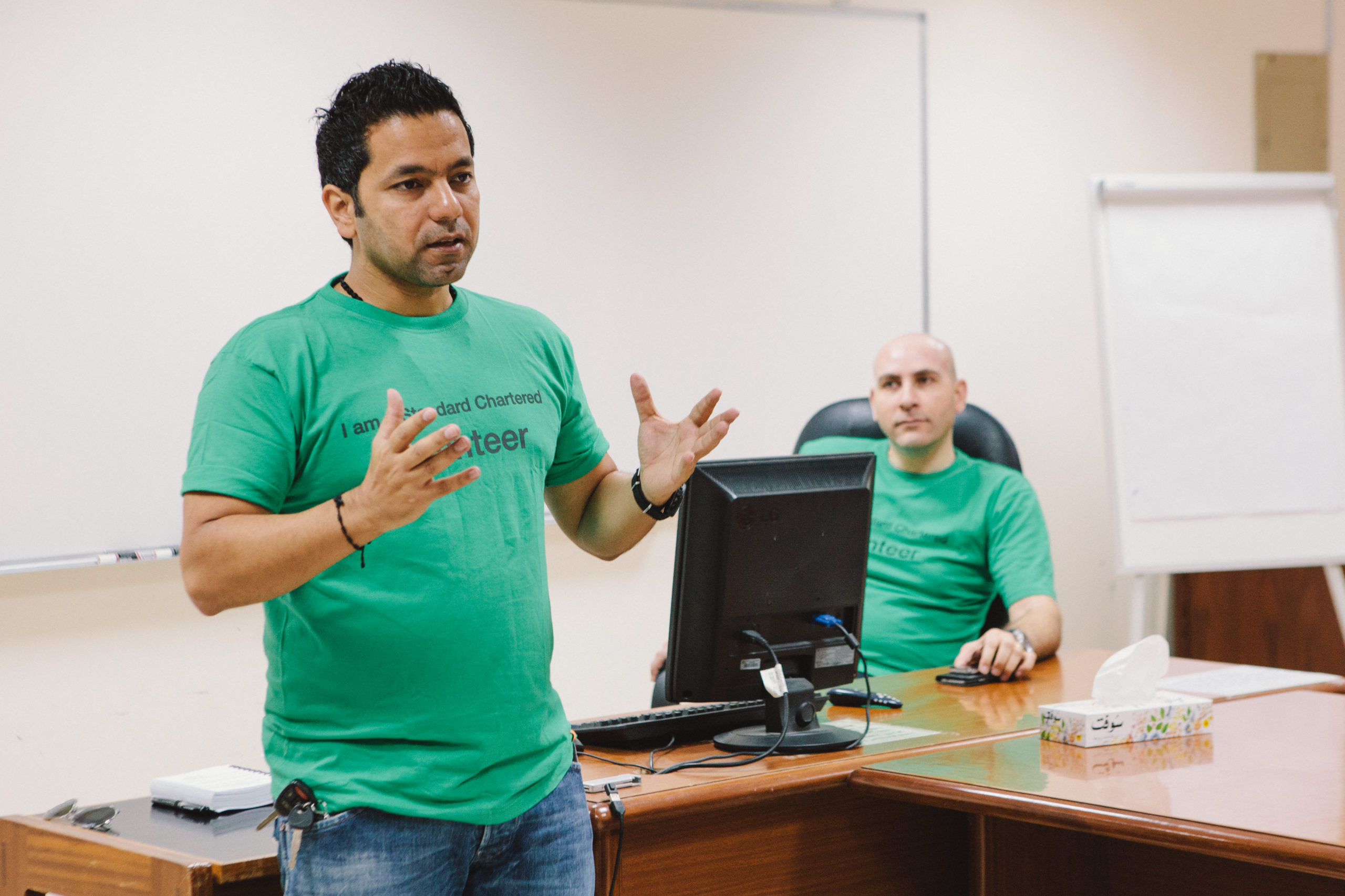 Read on
See less
Group Chairman's statement
José Viñals | Group Chairman
Read on
2020 was a year of extraordinary global turbulence, and COVID-19 in particular had a profound impact on all of us. The world is a very different place from this time last year and we all must continue to adjust and adapt. We have very sadly lost colleagues and some of you will have also lost friends and loved ones, so I would like to extend my deepest sympathy to everyone who has suffered during the pandemic.
Throughout this tumultuous period, our 89,000 colleagues around the world – led by our Chief Executive Bill Winters and colleagues in the Management Team – have focused on protecting the interests of shareholders, while ensuring the wellbeing of colleagues, supporting our customers and clients, and showing solidarity with our communities. All of this while preserving our operational and financial resilience. They have done this demonstrating exemplary character and with great humanity, something that I have always said is a distinctive characteristic of this Group.
Repayment holidays, fee waivers and loan extensions were offered to individual and small business customers, and we made $1 billion of financing available at cost to those providing critical goods and services in the fight against the virus. We also established a $50 million Global Charitable Fund to help those affected within our communities. So far, we have donated $28 million across 59 markets, with a comparable sum contributed by colleagues and the Group to support and stimulate economic recovery.
A resilient financial performance, enabling a return to capital distributions
Bill and Andy Halford, our Chief Financial Officer, will explain in more detail later in this report how our financial performance was impacted in some respects by the effects of the pandemic. But those results also show evidence of great resilience – certainly far greater resilience than I suspect would have been the case if the pandemic had occurred a few years ago.
Our profit reduced despite lower costs due to a combination of lower interest rates that affected income and higher impairments driven in part by the reserves that we built to absorb possible future credit losses as the pandemic unfolds. But we remained highly liquid and our capital position actually strengthened further, which means that with better visibility over the near-term economic outlook the Board is recommending the payment of a full-year ordinary dividend of $284 million or 9 cents per share.
And with our common equity tier 1 capital ratio above the top end of our 13-14 per cent target range, even after accruing for the recommended ordinary dividend, we have decided to complete the share buy-back programme that was suspended in April 2020, meaning we will shortly start purchasing and then cancelling up to $254 million worth of ordinary shares.
The proposed full-year dividend and share buy-back programme together is the maximum we are authorised by our regulator to return to shareholders at this stage, being 0.2 per cent of our risk-weighted assets as at 31 December 2020.
The Board's position on capital returns remains essentially the same as it was before our regulator requested us to withdraw the recommended 2019 final dividend. Having now resumed it, we expect to be able to increase the full-year dividend per share over time as we execute our strategy and progress towards a 10 per cent return on tangible equity. To the extent additional capital generated over that period is not needed to fund further business growth, we will continue to find optimal ways of returning the excess to our owners.
Governance
I am delighted to welcome Maria Ramos to our Board as an independent non-executive director. She brings considerable experience as a chief executive, significant understanding of the global financial services industry, an in-depth understanding of the regulatory landscape, as well as experience of operating across many of our markets, especially in the Africa region.
We welcome the appointment of Dr Ngozi Okonjo-Iweala as the new Director-General of the World Trade Organisation, as a result of which she will shortly step down from the Board. I would like to thank Dr Ngozi for her valuable contributions to the Group over the last three years.
We recently announced several changes to our Board Committee composition, details of which can be found in the Directors' report in the Annual Report. We also recently announced that Robert Zoellick is taking over as chair of our International Advisory Council, a diverse, multidisciplinary panel of experts whose role is to provide insight on global trends and opportunities that may affect the Group and our clients. Robert served as president of the World Bank from 2007 to 2012, where he led the effort to assist developing economies during the Global Financial Crisis and held various posts in the US Government over three administrations.
What it means to us to be purpose-led
Standard Chartered has a history of being bold and finding new opportunities in times of change. For over 160 years we have been pioneers of international trade and investment, facilitating the flow of capital to where it is needed most to drive commerce and prosperity.
And yet, in today's complex, fast-moving and unstable world, it is clear that markets, trade and capital flows are failing to address some of the key socio-economic and environmental challenges of our time. It doesn't need to be this way; we believe commerce and prosperity can be driven without people being left behind, without the planet being negatively impacted, and without creating divisions that diminish our sense of community. Never has finance and commerce been more important in fuelling positive change where it matters most – and especially in the world's emerging economic powerhouses.
This is why now, more than ever before, we must lead with our purpose. This is the moment to use our unique capacity to work across boundaries, connecting capital, people, ideas and best practices, both locally and globally. Our conviction is that we can accelerate our strategy and its wider impact by connecting it to the big issues facing our world. We will take a stand on those issues, reshape our Group where necessary to meet them and grow by playing an active role.
The refreshed strategic priorities that Bill describes separately are fully aligned with this objective. This is not just about social responsibility. This is fundamentally about doing great business, transforming our franchise and taking our promise of being Here for good to a whole new level. We're determined to unleash a new dynamic in the Group – powered by our purpose. We are building on who we are and what we are good at, and that is why I am confident we can step forward and make a real difference.
Outlook
So, what does 2021 hold? I hope and expect it will be a better year overall for the world and for us, even if uncertainties continue on several fronts. First, despite the recent positive news on vaccines, we will be coping with the health and economic impact of COVID-19 for some time. Yet I envisage that the global economic recovery will strengthen as the year progresses and confidence returns, led by the performance of markets in Asia where we have large and entrenched positions.
Second, geopolitical uncertainty will not disappear under the new US administration, albeit I expect the US to take a more systematic, predictable and multilateral approach to foreign relations.
Finally, the pace of change required by these new times means things are accelerating faster, not just in the digital space, but also many other parts of the business ecosystem and the world. I expect that this will ultimately result in advances in productivity growth.
There remain plenty of reasons to be confident in this evolving environment. We have shown that we are getting much better at converting the undoubted dynamism of our home markets across Asia, Africa and the Middle East into profitable growth. We grew income between four and eight per cent on a like-for-like basis every quarter between the end of 2018 and the end of the first half of 2020 when the impact of COVID-19 hit, and this was while generating positive income-to-cost jaws in every period. I have always been very clear that strong growth is no good if it isn't safe and sustainable, which is why I am pleased to see the risk framework that the Management Team worked so hard to implement from 2015 perform so well last year.
The Board will continue to oversee the execution of the Group's strategy. Our goal is to provide a best-in-class experience for our clients, be that through our unique network, personalised affluent banking or attractive digital offerings in mass retail, including through key strategic partnerships. And to do this with a world-class workforce and an agile and innovative organisation which makes us simpler, faster and better. In doing so, we also aspire to become a leader in the sustainability space. As a Group with a large and long-standing emerging markets footprint, we feel we have the responsibility and a great opportunity to channel financing to where it is most needed to make the planet more sustainable.
I said in last year's report that instability and rapid change are becoming the new normal, and that adaptation is a skill I saw as being core to the Group's DNA. I am humbled by some of the stories I have heard of how my colleagues are ensuring exceptional continuity of service to our clients in often difficult circumstances, and I have no doubt that they will continue to go the extra mile to make a positive difference.
Read on
See less
Group Chief Executive's statement
Bill Winters | Group Chief Executive
Read on
We are weathering the health crisis and geopolitical tensions very well. We remain strong and profitable, although clearly impacted by credit challenges and low interest rates. Our strategic transformation continues to progress well, and our outlook is bright.
Our relative strength derives from actions we have taken over the past five years, the first phase of which was to secure our foundations. Our efforts during that time were not always obvious externally, but the benefits became clear last year when we came through an extraordinary real-life stress test with financial and operational resilience. We were open for business for our customers and communities throughout the crisis and, as Andy will describe later in this report, we remained profitable while preserving very strong liquidity and capital positions.
Since 2018, we have been executing the second phase, building on those stronger foundations. We have delivered our differentiated network and affluent businesses, optimised returns in India, Korea, the UAE and Indonesia – profits in those markets in aggregate rose 34 per cent – and invested heavily in what we expect to be transformational digital initiatives that are now live and winning business across our footprint.
We are ready now to start the next phase.
Our refreshed strategic priorities
José has already described what it means for us to be a purpose-led organisation, and how that will guide us in the years ahead. The refreshed strategic priorities which we share today link directly to our purpose to drive commerce and prosperity with our unique diversity and we have geared up to develop the skills, mindset and capabilities to deliver both. They will take us beyond what we currently do, how we currently think and extend our existing scale and impact.
Network: we will continue to unlock the power of our unique physical footprint by digitally delivering to our clients best-in-class emerging and developed markets capabilities, insights and solutions
Affluent: we will reinforce our strong credentials in the affluent segment by building loyalty and trust through offering our clients personalised wealth advice based on superior insight
Mass retail: we now have a range of proven digital capabilities and our remodelled risk framework has been thoroughly stress-tested, which means we can substantially and economically scale up our mass market retail presence. We will do this with enhanced data analytics and a superior end-to-end digital experience, developing opportunities on our own and with partners
Sustainability: we will lead with a differentiated sustainability offering, including reflecting net-zero climate goals in everything we do. This is not to score points on ESG indices, but because we know we can make a difference in the world where it matters most, and do so profitably
These strategic priorities will be supported by three critical enablers. We are investing heavily in our people, giving colleagues the skills they need to succeed, bringing in expertise in critical areas and evolving to a more innovative and agile operating model. We are fundamentally changing the way we work, accelerating our time-to-market and increasing productivity with cross-functional teams driving agreed client and productivity outcomes. And we are driving innovation to improve our clients' experience, increase our operational efficiency and tap new sources of income, creating opportunities that I can foresee over time representing the majority of our income.
Re-committing to delivering return on tangible equity above 10 per cent
Our strategic progress continues apace despite the challenges related to COVID-19. Our returns have suffered though as the resulting severe economic dislocations and low interest rates impacted our financial performance. The progress we made up to the onset of the pandemic, however, in every key financial and strategic metric, gives us confidence that we can return to that trajectory as economies recover over the coming year.
Our refreshed strategic priorities, together with the financial framework that is laid out in the presentation that accompanies this report, should allow us to improve our return on tangible equity from the 3 per cent we delivered in 2020 to more than 7 per cent by 2023 as we progressively advance to our target of more than 10 per cent. We will hit those targets sooner if interest rates start to normalise earlier than anticipated, but in any event we expect to generate significant surplus capital over this period that will be returned to shareholders if not deployed to fund additional growth. We are starting as we mean to go on, by completing the share buy-back programme that was suspended in April 2020.
Resilience at our core

It has been an extraordinary year in many respects. But we have a long history of resilience to economic shocks and geopolitical tussles, and the opportunities and even the challenges have not fundamentally changed.
The negative impacts of COVID-19 should be largely transitory, and indeed have provided powerful lessons that will help us to accelerate our pursuit of better productivity and may even lead to a better world. The almost overnight shift to more flexible working should benefit us over time both financially and in terms of fostering greater diversity and inclusion, and also caused us to add to our extraordinary focus on keeping pace with escalating cyber, fraud and other threats. And while we will likely live with very low interest rates for several years, even that won't last forever as economies start to reflate
As an international bank with a unique emerging market footprint straddling the East and the West, we have always had to deal with political turbulence, both within and between our markets. This was unusually visible in 2020 but we are hopeful that a spirit of engagement will help avoid further escalation. We will comply with all laws that affect us and our clients and hope for a more diplomatic and multilateral solution to the world's challenges
Global trade was slowing before COVID-19 and slumped when it hit, as markets around the world went into various forms of lockdown. The pace of growth comes and goes but we don't believe global trade has permanently gone into reverse. And while some trade corridors such as those between the US and China may decline from the very high levels of recent years, they will be replaced by others, in particular within the Asia and Africa regions, which play perfectly to our strengths
One thing remains clear: we can win through a relentless focus on improving the experience of our customers while working hard to attract new ones, and while keeping a tight grip on costs. The underlying macroeconomic and demographic growth drivers in our footprint remain strong and we remain well positioned to benefit from them. With our virtual bank Mox launched in Hong Kong, our banking-as-a service venture 'nexus' preparing to launch with partners in Indonesia and digital banking now firmly embedded across our Africa franchise, we are better able to capture and create opportunities in markets that are likely to remain the most dynamic in the world for the foreseeable future.
Concluding remarks

While COVID-19 caused the quickest and sharpest economic collapse any of us has ever seen, recovery expectations have also surpassed prior recessions in both speed and magnitude. We are in a great position to benefit from that. In the coming years, we aim not just to be a larger, leaner, more profitable and strongly capitalised bank, but a better one. Better for our customers, our communities, our colleagues and our shareholders.
We have a non-replicable business. We intend to utilise that unique diversity for the benefit of our customers and shareholders
We are already admired for our specialist servicing of the fast-growing trade and investment corridors across Asia, Africa and the Middle East and we are doubling down on that differentiation
We are driving a culture of innovation, that we believe will create sustainable opportunities in the world's fastest growing markets
And last but certainly not least, I wholeheartedly support José's comments concerning the remarkable efforts of our 89,000 colleagues around the world this year, frequently in difficult personal circumstances. These efforts enabled us to protect shareholders' interests in an exceptionally challenging year and maintain our steadfast support for the communities in the 59 markets we call home.
Read on
See less
Our response to COVID-19
When the pandemic struck in 2020 we mobilised to offer help to our clients, colleagues and communities
Read on
When COVID-19 struck in 2020, we committed $1 billion in not-for-profit financing for companies helping fight the pandemic and launched a $50 million Global Charitable Fund to support the communities within our markets impacted most by the pandemic.
The not-for-profit financing helped companies around the globe ramp up their existing manufacturing of personal protective equipment, as well as funding those that re-purposed their production lines to help battle the pandemic.
One of the first companies to make use of the financing was Vinda Household Paper. The hygiene product manufacturer, based in China, was given a $23 million facility in May 2020, enabling the production of almost 7 million masks every month.
In April, we launched our Global Charitable Fund and, by July, we had donated $21.9 million to 128 NGOs, charities and other partners across 52 markets. This included $9 million to the Red Cross* and UNICEF.
*The Red Cross is an umbrella term for the British Red Cross and International Federation of Red Cross and Red Crescent.
To find out more, visit our COVID-19 hub.