In late 2022, the Women in Tech incubator programme made its debut in Saudi Arabia, with the aim of empowering female entrepreneurs and supporting their budding digital businesses.
The programme, which runs over several weeks, includes mentorship from Standard Chartered employees and local tech innovators, a speaker series and entrepreneurship courses. The highlight of the course is a USD25,000 prize for the best start-up.
Saudi Arabia's winner was digital stock market platform Sahm – an Arabic word which literally translates to arrow in English.
Its founder and chief executive, Jawaher Al-Yahya, started the business in August 2022, eventually leaving her role at Saudi e-commerce firm, Zid.
"Sahm is not a platform for trading stocks," she explains. "It's about data and financial information. Here in Saudi, there are two platforms that provide this data but their focus is on businesses."
"When it comes to individuals, there is no platform for them – there is a gap in the market. Sahm provides them with the information they need to analyse stocks and make better choices."
A personal problem
Jawaher's new platform not only exploits a gap in the market - it was born out of necessity. The growing popularity of trading, among individual investors, means that Sahm has a ready and willing customer base.
She explains: "During COVID, stock markets became more attractive to individuals and that trend hasn't stopped. People are trying to learn about stocks but the analysis is hard work, with the data retrieved from different resources.
"For me it was a personal problem and when I saw other people also struggling. I thought, why not? We don't have a solution currently in Saudi."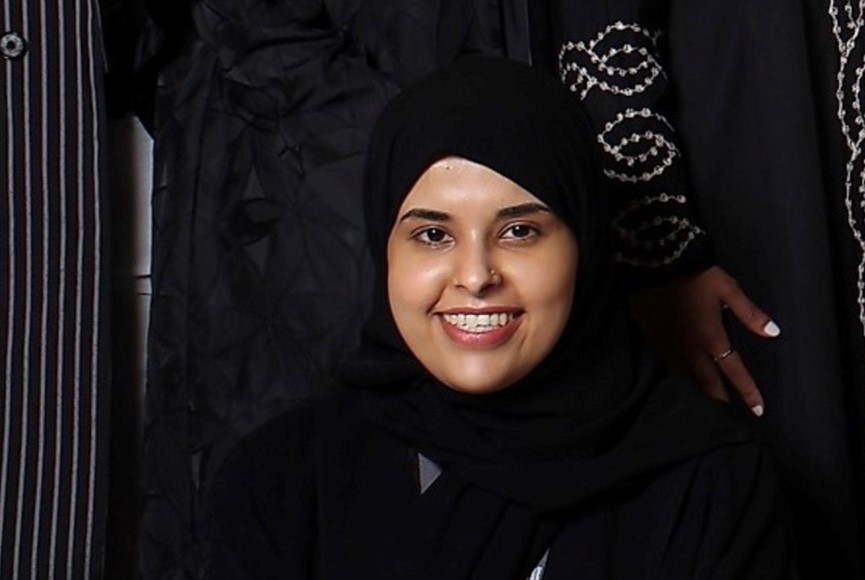 Jawaher Al-Yahya, founder of Sahm and winner of the Women in Tech award
Sahm was just one of many exciting businesses that featured in the Women in Tech programme. It beat expense management platform Naqoodlet into second place with health tech firm Chefaa taking a close third.
Mazen Bunyan, CEO of Standard Chartered Saudi Arabia and competition judge, believes the quality of the first cohort – and the support of our partner, start-up specialist Falak Investment Hub - will help the programme in the long term.
"We were impressed with the quality of participants, they were extraordinary, not just in their pitches and presentations, but their hard work throughout the programme. All of the start-ups were very, very good. These amazing women put their heart into this programme and were able to benefit from mentoring, coaching and learning. That makes it truly rewarding."
He adds: "Our collaboration with Falak was extremely helpful. They really drove the programme and helped us execute."
The only programme of its kind
Programmes like Women in Tech are of growing importance in the Middle East. Noora AlNusuf, head of corporate affairs, brand and marketing for Standard Chartered in the Middle East (ex UAE), explains that the incubator is a first in Saudi Arabia.
"We can confirm that is the only programme of its kind addressed purely for women," she says. "And looking at impact reports, it shows that it's had a greater positive impact on the community. We've received great feedback from our partners and external stakeholders."
The programme launches while there is a growing shift in Saudi Arabia to empower and support women as part of Saudi Vision 2030 – a strategic framework introduced by the market to diversify its economy and develop stronger public services. The programme also received favourable feedback from Saudi regulator Monsha'at, which was present at the competition's demo day.
Mazen says: "Saudi Arabia is in the midst of a transformational programme, Vision 2030, which is the north star for the country. A big part of that is empowering women, not just in the workplace and socially, but in the digital start-up and innovation space. Women in Tech is an ideal opportunity for us to support entrepreneurial women that contribute to the economy."
Importantly, with the programme likely to become an annual fixture in Saudi Arabia, Women in Tech could help lots of young women find mentors and fulfil their potential by launching successful digital businesses.
"Our partners Falak have an angel investors network within their ecosystem," Noora says. "So once the participants are identified - even if they don't win - they gain exposure. Some participants are having conversations with investors already so it's a win-win situation."
Jawaher concludes: "It's important for the new generation. Any entrepreneurs, whether male or female need to see what is possible. They can look to the programme for a good example of that."