Balancing work and baby bedtimes: Simone's story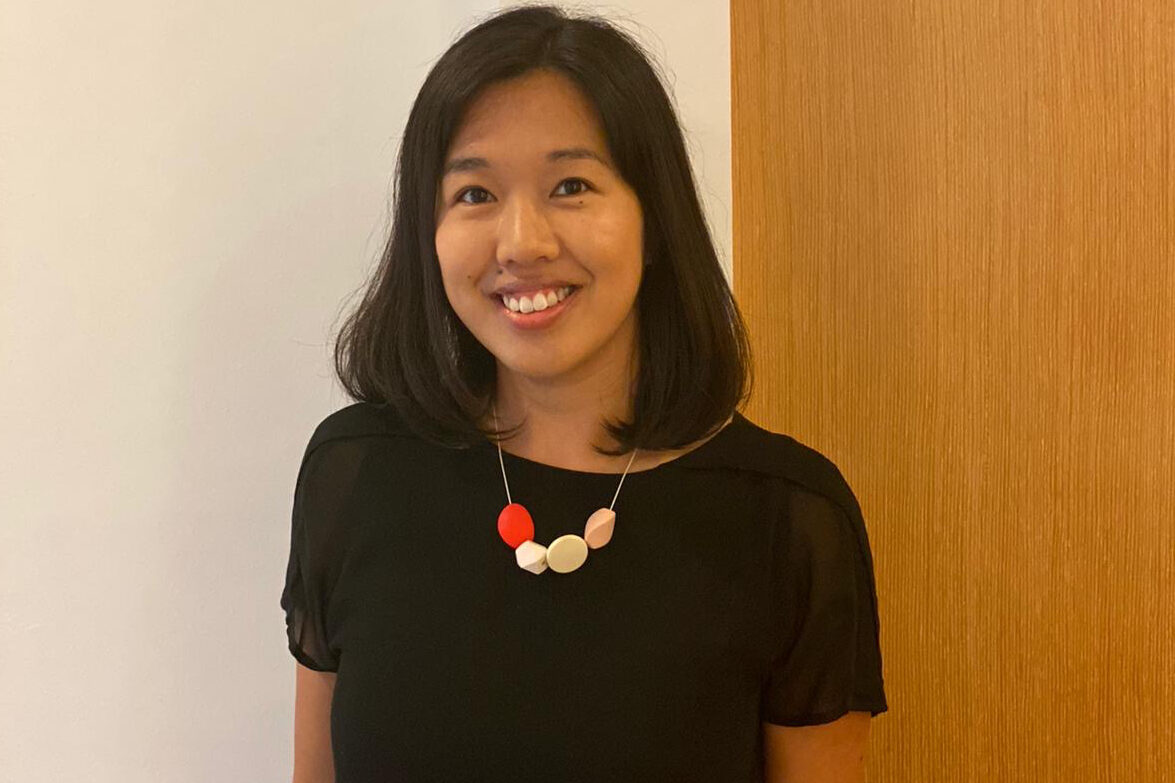 Simone Quach, Director, Programme Management, Treasury Modelling & Platforms, Singapore
When she became a mother, Simone realised that flexible working was not the norm in Asia. With a bit of give and take, she found an arrangement that works for her and the Bank.
My experience with flexible working began about two and a half years ago, when I first became pregnant. Before I went on maternity leave, I had arranged with my manager that I would return to work on a part-time basis. My husband Tom and I agreed that this arrangement would work best for our family, giving me valuable time with the children.
After around seven months of maternity leave, I worked three days a week. This arrangement was in place for about half a year and it gave me the opportunity to get back to working mode, while having the flexibility to spend more time with my daughter, Olivia.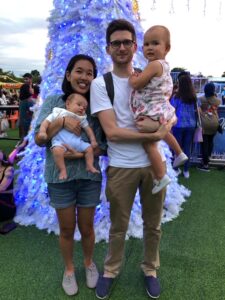 Now I am working four days a week and my hours are tailored as well. My working day starts at 8:30am and runs until I head home at 4:30pm. I've since had another child, William, who is now one year old. Getting back at 5pm gives me time to sort out my children's needs and spend time with them before their 7.30pm bedtime, leaving a few hours for me to log back onto my laptop and connect with my colleagues in Western time zones. Not working on Fridays is also helpful, as this allows me to spend quality time with the children during their formative years.
My working hours are a bit different and it can be a challenge to switch from dealing with babies to dealing with work. It's all worth it though, as I'm able to spend precious time with them.
"Just like anything else you try for the first time, flexible working might not always fall into place perfectly"
Changing the landscape for working parents
Being around other working mothers, I realise how lucky I am. Few of my friends outside of Standard Chartered have the option of working flexibly. Many struggled to reach an understanding with their managers on a potential flexible schedule. Sadly, a lot of them ended up leaving their jobs because culturally – within their companies as well as in society – flexible working is not as commonly accepted or practiced.
My manager and I had a lot of discussions and we went through quite a bit of trial and error to find something that would work for both our needs.
My advice to other working parents looking to work flexibly is to:
• Take the initiative and have a conversation with your manager. If you want things to change, you need to take the first step.
• Don't give up if it doesn't work at first. Just like anything else you try for the first time, things might not always fall into place perfectly. My manager and I went through quite a bit of trial and error before we found an arrangement that worked for both of us.
• Be flexible, and I mean in every sense of the word. With a bit of a bit of give and take on both sides, you will make it work.
Getting the right formula is not easy but it is worth the effort, especially since the idea of flexible working seems to be catching on. I have a colleague who just gave birth, and she has opted for my same work arrangement I first used. It is nice to know that in my own small way, I am helping to change the perception of flexible working.
Interested in joining us?
Whether you're a recent graduate or looking for
your next opportunity, we have the role for you
View our latest roles