Financing and securities services
Promoting your future in global securities
We're ready to help you flourish in emerging and frontier securities services markets
More than just solutions
The world of securities services is about relationships. With constant changes in regulation and technological enablement, you need a trusted partner – not just a solutions provider – to guide you.
Across emerging and frontier markets, where entry barriers are high and regulations are constantly evolving, this holds truest. Having committed to securities services in Asia, Africa and the Middle East for decades, we know the promise of these markets. Yet we also recognise their need for structural development before you can truly benefit from their potential.
So, while we offer a full range of solutions across custody, funds, and fiduciary services, we also strive for progress. By working closely with local governments and industry associations, we can bring you early news of – and access to – new market opportunities.
Problem-solving via collaboration will be key to long-term success. By building partnerships with the world's leading asset managers, fintech, and technology providers, we can bring you the best of the industry, via a single partner.
Why choose us?
Access restricted markets

Explore high-barrier, high-potential securities markets

Capture opportunities first

New investment ideas via market advocacy and regulatory relationships

Enhance with technology

Work with a single partner; we connect you with fintechs and more
Financial markets insights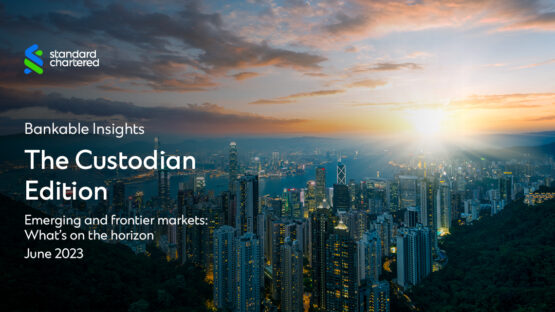 Our report
Emerging and frontier markets: What's on the horizon
In a year of highs and lows, exciting investment prospects can be found, especially in emerging and frontier markets. In this latest edition, we share our outlook on new growth opportunities and lies ahead for securities services this year.
Singapore and the UAE are great examples of markets ahead in terms of the environment they have created for digi…
What we offer
Custody
Choose one partner for your global custody needs. Whether you need a domestic, direct, or global custodian, we're here to support you. And with an emerging and frontier market focus – with proprietary coverage that's more than doubled in the past decade – you can thrive in the future's leading securities services markets with us.
Regardless of multiple custody-model and geographical demands, you need your operations to be as smooth as possible. We help streamline, with a single platform for monitoring and execution of your custody and asset servicing transactions. And for easy management of multi-jurisdictional relationships, we've standardised our processes across our global footprint.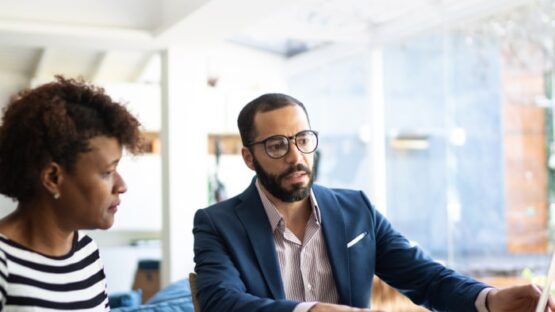 Fiduciary and fund services
With fund administration services available in 22 markets, no other bank can offer the same coverage across Asia, Africa and the Middle East. Yet it's not just about access – we have experts on the ground to guide you through the nuances in these under-explored fund markets.
Our one-stop-shop model allows you to streamline your service-provider interactions and achieve economies of scale. Service options span fund accounting and administration, performance measurement, compliance reporting, transfer agency, share class hedging, FATCA and CRS tax reporting support, and fund trustee/fund supervisory.
All this is available via a unique single-point-of-contact model for smooth servicing, and with on-demand reporting for flexibility and transparency.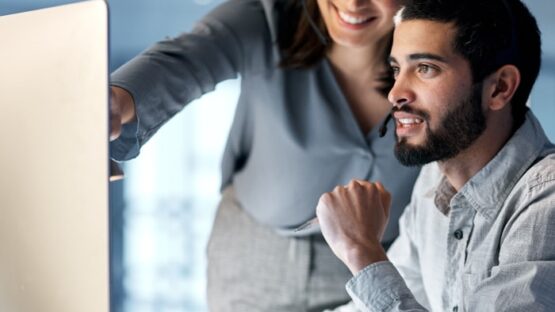 Prime services
Access an evolving range of prime brokerage and clearing services with us, in some of the world's untapped securities markets. These include OTC clearing, rates intermediation, prime brokerage, fixed-income prime brokerage, prime custody, and cross-service margining.
And with lesser-explored jurisdictions comes unique opportunities. For example, in select emerging and frontier markets, you have the flexibility to use non-standard margin collateral, thanks to our unique position as local primary custodian.
We also pledge to support your cost control, with innovations around pricing. For example, under new uncleared margin rules, we use NDF clearing to reduce costs, by clearing the dealer leg – reducing the collateral drag for you.
Future's leading securities market
With global economic growth expected to slow this year, investment opportunities are far and few between. However, one region stands out from the rest. 

Economic growth has bypassed most countries lately, but India is one of the few exceptions. Strong fundamentals and market-friendly reforms strengthen the country's reputation as a place to do business.
Learn more about financial markets at Standard Chartered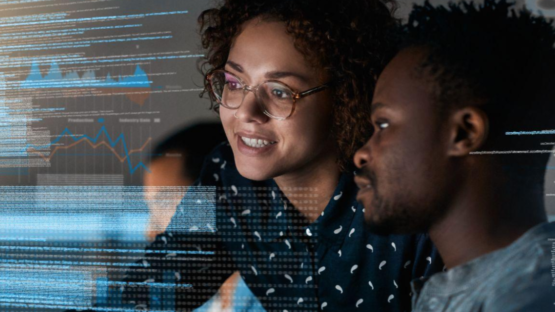 Uncovering a world of unchartered opportunities
Access and thrive in high-barrier markets with us. We provide on-the-ground research into Asia, Africa and the Middle East, and proprietary pricing and trade execution across multiple asset classes – including FX, rates, and commodities.
And for more complex packaging needs, we offer bespoke structuring solutions. For financing needs, we offer a full spectrum across our dynamic footprint – from traditional credit and debt market products, to specialised financing and beyond. And with custody, clearing and securities lending also available, we can support all your financial market needs.