Welcome

Your banking partner for ASEAN
The bank connecting you to all of ASEAN and beyond
With a presence in 52 of the world's most dynamic markets, we have been supporting clients in ASEAN for over 170 years. With our extensive global network, in-depth local market knowledge and wide-ranging suite of products, we are well-positioned to support your business growth and cross-border financing needs.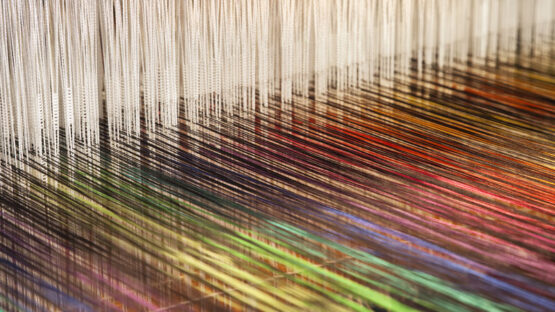 ASEAN Network Passporting
As you expand across ASEAN, our global footprint and banking services are ready to assist you every step of way. We can help you navigate through multiple documentation processes, stakeholder approvals and local market requirements across ASEAN, making it easier and more cost effective to implement.
Expand

Our solution: ASEAN fastrack

Leverage pre-existing documentation
Unified and minimum viable documentation requirement across respective markets
Streamline due diligences and onboarding process
A single point of contact across ASEAN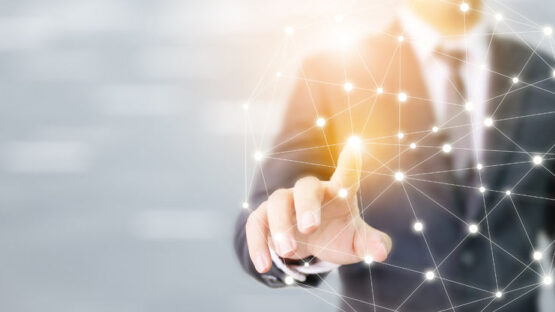 Cash management and trade digitisation
As one of the world's leading trade banks, optimising digitisation, cash and trade distribution is at the heart of what we do. We offer a comprehensive range of solutions across ASEAN, including a wide range of APIs to support your trade transactions and reporting needs.
Expand

Easy collections

Multiple Electronic collections methods across channels
Virtual Accounts supporting multi currency
Various Collection Points

Enhanced liquidity

Solutions for trapped liquidity
Increased visibility to optimise your processes and improve strategic decision making
Yield enhancement
Specialised Treasury Solutions

Efficient payments

Full suite of unique local payment solutions
Dedicated workflows for time critical payables
Virtual Accounts solutions available to help reconcile payables
Integrated FX payments for seamless workflow

Manage your transactions anywhere

Anytime through our single sign-on, multi-lingual, global platform: Straight2Bank

Features:

REPORTING
Powerful management information system (MIS) delivered in near real-time via agreed channel and at required frequency
ROUND-THE-CLOCK CHANNEL AVAILABILITY
Accessible 24/7 across the globe
FLEXIBLE WORKFLOWS
Approval process, authorisation matrix and payee information maintenance
GLOBAL VIEW
In more than 60 markets
MOBILE ACCESS
For transactions on the go

Benefits:

SIMPLIFIED PROCESSING
Single uploads across methods, currencies and countries
ROBUST SECURITY
Two-factor authentication, encrypted communication and comprehensive audit trail
CHANNEL INTEROPERABILITY
View and authorise transactions received via web, host-to-host and SWIFT via a single window
LOCAL LANGUAGE SUPPORT
Support for traditional Chinese, simplified Chinese & Thai. Facility to maintain details in local language
FULL VISIBILITY
File/transaction notifications via email alerts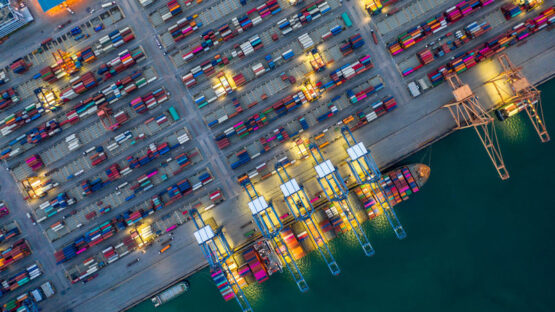 Trade financing
Our leading ASEAN Capital Markets platform offers currency agnostic financing options in all major ASEAN countries. As the top foreign bookrunner across all ASEAN Local Currency bonds, we can provide seamless financing from trade to loans and bonds for your entire supply chain across ASEAN.
Expand

Documentary trade

Letter of credit issuance, advising, negotiation, discounting, and confirmation services
Import and export documentary collections including discounting of avalised bills (subject to avalising jurisdiction).
Financial Institution trade loans
One-stop guarantee programme for BGs/SBLCs issued within our network for faster turn around for issuance

Open account

Payables Financing

Import invoice financing
Supply Chain finance
Borrowing Base Trade Loans

Receivable Financing

Export invoice financing
Receivable Services
Oil Import Financing

Working capital

Short Term Loans
Corporate Overdrafts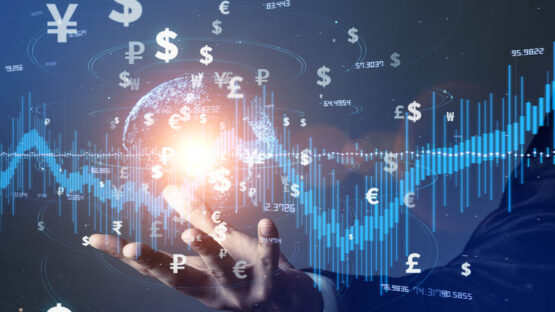 FM franchise
With our presence in major hubs across Asia and globally, we can support your trade risk management, raise capital or diversify your investments. Our strengths include trading foreign exchange, rates, credit, commodities products and arranging debt issuance by offering bespoke solutions tailored to your needs.
Expand

Key differentiators

Provide access to over 100 emerging market and G10 currencies
Pioneer in interest rate and cross currency swaps in Asia, Africa and the Middle East
Broad range of credit products to assist clients in managing credit risk exposures or in enhancing investment yields
Industry specialists and dedicated on the ground teams across our footprint markets

Rates and FX

The Bank continues to break new ground in our markets, delivering products including:

FX forwards, non-deliverable forwards, options, index products and e-commerce
Broad Interest Rate product suite

Structuring

Our structuring teams work with clients on their hedging, investment and funding requirements
Dedicated resources provide full coverage to onshore sales and facilitate deal discussions with clients

Research

A team of economists cover macro and FX trends across our markets
Dedicated rate strategists provide market updates and trade ideas
Credit team produces ad-hoc analysis of major Commercial Banking names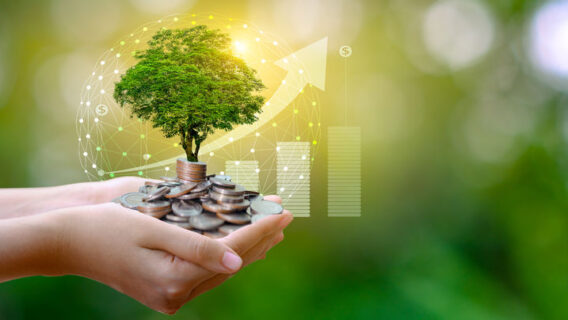 Sustainable finance
Sustainable investment in Asia is poised for rapid growth. As a leading financial institution, we are committed to supporting sustainable economic growth, expanding renewables financing and investing in sustainable infrastructure where it is needed most.
Expand

Promoting sustainable finance where it matters most

Supporting sustainable growth

We provide financial products and services to people and businesses to help drive sustainable development.

Our product frameworks

We are creating sustainable finance products to support sustainable development.

Our sustainability bond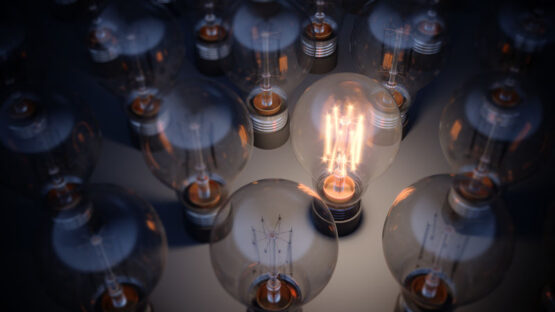 SC Ventures and business innovation
SC Ventures is our platform and catalyst that promotes innovation, invests in disruptive financial technology and explores alternative business models.
As the bank's innovation, fintech investment and ventures unit, it is focused on developing an innovation culture and mindset, deepening capabilities and experimenting with new business models through an open platform and network of people and partnerships.
Expand

Innovation ecosystems

We have six eXellerator labs in Singapore, Hong Kong, United Kingdom, Kenya, Shanghai & one scouting location in San Francisco

They facilitate business units and clients' adoption of innovation & fintech solutions using Human Centered Design, lean & agile methodology

Intrapreneur programme

An innovation platform within the Bank providing employees with the resources and tools to bring their ideas to life.

Our SC Innovate ideation platform for staff to submit ideas or respond to published business challenges.

SC Ventures Fintech Bridge

Our platform connecting startups, investors, ecosystem partners and our corporate clients

Facilitated by the proof of concept framework which enables fintech partners start a POC in the Bank within two weeks
Awards and accolades
ASEAN

The Asian Banker Transaction Finance Awards 2022

Most Sustainable Transaction Bank in Asia Pacific
Best International Supply Chain Finance Bank in Asia Pacific
Indonesia

Corporate Treasurer Awards 2020

Best Trade and Supply Chain House Award

Triple A Sustainable Capital Markets Country Awards 2020

Best Sovereign Bond
Best Quasi-Sovereign Bond
Best Bank Capital Bond
Best FIG Bond
Best High Yield bond
Malaysia

Corporate Treasurer Awards 2020

Best Finance Strategies

Global Finance Awards 2020

Best Islamic Digital Bank

IFR Asia Awards 2020

Malaysia Capital Markets Deal

The Asset Triple A Country Awards 2020

Best Payments and Collection Solutions
Best Service Providers – Liquidity Management
Best Treasury and Working Capital

The Asset Triple A Islamic Finance Awards 2020

Best ASEAN Sustainability Sri Sukuk

Triple A Sustainable Capital Markets Country Awards 2020

Best Investment Grade Bond
Best Liability Management
Best Syndicated Loan

Triple A Sustainable Investing Awards for Institutional Investor, ETF, and Asset Servicing Providers 2020

Best Fund Administrator, Retail Funds

Triple A Treasury, Trade, SSC (Sustainable Supply Chain) and Risk Management Awards 2020

Best Payments and Collections Solution
Best Service Provider- Liquidity Management
Best in Treasury and Working Capital
Leadership Awards: Treasury Team of The Year
Leadership Awards: CFO of The Year

Global Private Banking Innovation Awards 2020

Best Use of Technology in Wealth Management
Best Mobile Banking App
Outstanding Wealth Management Service for the Affluent

Digital CX Awards 2020

Best Customer Experience Credit Card
Best Customer Experience Investment Product
Highly Acclaimed in Best Digital Customer Experience (Underwriting)
Best Use of Customer Feedback
Best Customer Experience Social Media (Wealth)

Malaysian e-Payments Excellence Awards 2020

Best Direct Debit Bank

Global Retail Banking Innovation Awards 2020

Best Islamic Retail Bank – Malaysia
Best Mass Affluent Banking Offering
Best Social Media Marketing Initiative
Philippines

The Asset Triple A Country Awards 2021

Best Bond Adviser (Global)
Best Sustainability Bond
Best Sovereign Bond
Best Corporate Bond
Best Retail Bond
Best Syndicated loan

Global Finance Sub-custodian Awards 2021

Best Sub-custodian Award

Philippine Dealing System Awards 2021

Top Corporate Issue Manager/Arranger Award (Bank Category)
Top Five Corporate Securities Market Maker (3rd in rank)

The Asset Triple A Sustainable Investing Awards 2021 for Institutional Investor, ETF, and Asset Servicing Providers

Best Sub-Custodian Bank

The Asset Triple A Treasury, Trade, SSCB and Risk Management Awards 2021

Best Supply Chain Solutions

The Asset Triple A Sustainable Capital Markets Awards 2021

Best Sustainability Bond – Financial Institution
Best Sovereign Bond
Best Local Currency Bond
Best Retail Bond
Best Liability Management
Best Syndicated Loan

Global Finance Awards 2020

Best Sub-Custodian Bank

Philippine Dealing System Awards 2020

Top Corporate Issue Manager /Arranger (Bank Category)

The Asset's Triple A Award Treasury, Trade, SSC and Risk Management Awards 2020

Best Renminbi Bank
Best Cash Management

The Asset Triple A Asset Servicing Awards 2020

Highly Commended, Best Retail Fund Administrator
Singapore

Corporate Treasurer Awards 2020

Best Trade and Supply Chain House Award

The Asset Triple A Country Awards 2020

Best Renimbi Bank

Triple A Sustainable Capital Markets Country Awards 2020

Best Sustainability-Linked Loan
Best Acquisition Financing
Best Insurance Capital Bond
Thailand

The Asset Triple A Country Awards 2020

Best Renimbi Bank
Best Sustainability Bond
Best Green Bond
Best Corporate Bond

Triple A Sustainable Capital Markets Country Awards 2020

Best Sustainability Bond
Best Green Bond
Best Corporate Bond

Triple A Sustainable Investing Awards for Institutional Investor, ETF, and Asset Servicing Providers 2020

Best Domestic Custodian

Triple A Treasury, Trade, SSC (Sustainable Supply Chain) and Risk Management Awards 2020

Best Renminbi Bank

American Chamber of Commerce in Thailand 2020

AMCHAM CSR Excellence Award

The Asset Asian Awards 2020

Best Domestic Custodian
Best Renminbi Bank

The Asset Triple A Benchmark Research Awards 2020

Top Arranger – Investor's Choice for primary issue
Best Individual in Research, Thailand, Rank 2
Best Individual in Sales, Thailand, Rank 2

Alpha Southeast Asia Awards 2020

Best Refinancing Deal in Southeast Asia
Vietnam

The Asset Triple A Infrastructure Awards 2021

Project Finance House of the Year
Green Project of the Year
Renewable Energy Deal of the Year-Solar

Treasury & Cash Management Awards 2020 by Global Finance

Best Bank for Cash Management

World's Best Sub-Custodian Banks 2020 by Global Finance

Best Sub-Custodian Bank

World's Best Digital Banks 2020 by Global Finance

Best Digital Consumer Bank

International Finance Awards 2020

Best Foreign Retail Bank

The Asset Triple A Sustainable Investing Awards for Institutional Investor, ETF, and Asset Servicing Providers 2020

Best Fund Administrator – Retail Funds
Best Domestic Custodian

Triple A Sustainable Capital Markets Country Awards 2020

Best Local Currency Bond

International Business Magazine Awards 2020

Best Foreign Bank

Global Banking & Finance Review Awards 2020

Best Digital Bank