When I was a kid growing up in Ghana, and my mum and I were struggling, some special people helped us get through it. I had to get support just to go to school. I remember this awesome woman who just decided to help my mother pay for my junior and senior high school fees, because she loved how I was always helping people at church and taking part in church programmes. After I graduated, I wasn't sure if I could get a good job because in most instances, you needed to be well connected, and I had no connections. Eventually, I got a job working as a recruiter, at the same time as I was doing my national service.
I remember saying to my boss, "I've never had a proper job interview, I wouldn't know what to do" and she recommended I go along to an interview experience day with Standard Chartered. I was just there to learn, but I got hired! That's how I got into a career which I never thought I would have. And I was voted Ghana employee of the year, 2015/2016!
Through the hardest times of my youth, volunteers helped me, and since I've been old enough, I've been a volunteer. The support of others made me who I am, so I know first-hand how important volunteering is. My youth made me a very determined, but also a very caring, person.
I feel privileged to have been on the front line fighting this pandemic. We should never take our freedoms for granted
From noise to quiet
I've moved around a lot in my career, from short-term assignments in the US and South Africa to working with clients in Dubai and across Africa, and that travel has broadened my scope. I feel I'm able to fit in anywhere. But when I moved to Jersey in February 2020, I couldn't have known that lockdown was coming.
I'd been living in big cities most of my life, so Jersey was a big change. It was like I'd moved from noise to quiet, and that was only increased by lockdown. As soon as I got settled in, I looked online to find volunteering opportunities, and joined a group of helpers distributing food to isolated/aged people. Even though it might seem like a simple thing, I really saw how it affected people, simply knowing they would get human contact.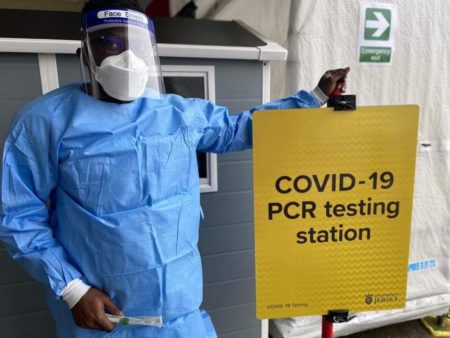 I wanted to do more, and I got an email from the volunteer's association saying the local hospitals needed help dealing with COVID-19 testing. I trained for a month and was soon on the front line, conducting testing at the harbour and at the airport. In addition, I worked at a local hospital taking care of patients, chatting with them, cleaning them up, helping the nurses.
I wanted to distinguish myself from the other masked helpers, so I developed a habit of putting sticky notes on my forehead, with my name and messages for the patients. After a while, people knew it was me, even if they couldn't see my face. It felt great giving some time to these people, even if it was often just a case of being friendly and cheering them up. Sometimes that's all people need.
Volunteers made me who I am, got me where I am
Giving hope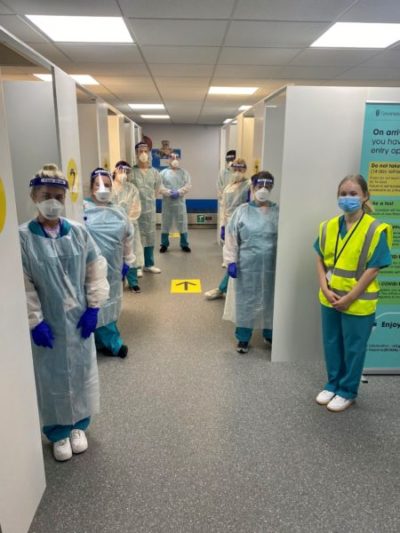 I soon began helping at the harbour, too, swabbing incoming travellers, even though it was often freezing cold out there, and windy! One day I met a man who had travelled to Jersey by ferry from France. I was my usual happy self, trying to put him at ease, but he just told me to keep quiet, do my job and let him go. He said he had to have heart surgery and was convinced he was going to die. I said to him "Sir, no one tells me they're going to die. I've seen many people survive this". He was on his own, had brought no family. So I told him I'd be his family in Jersey, and that I would visit him.
After a week or so had gone by, I visited him, and he smiled when he saw me. He told everyone around us that I had motivated him and given him hope. I can't really express how touching that was, and how meaningful it made my work feel. He recovered and left the hospital.
The next chapter
While all this was going on, I was diagnosed with a life-threatening illness. I didn't tell anyone, because I didn't want to worry them, except my boss and a few others, as I had to attend numerous medical appointments. Thankfully, my illness was diagnosed early and did not require any additional treatment.
It's been a fascinating time, that's for sure, but I feel privileged to have been on the front line fighting this pandemic. I have a renewed dedication to the idea that we should never take our freedoms for granted. COVID-19 doesn't distinguish between its victims, so we should treat each other, whoever we are, with respect and care. It doesn't take a lot to be nice.
Soon I will be going home to Ghana to visit my mother, but as soon as I get back, I'll be searching for the next volunteering opportunity. Volunteers made me who I am, got me where I am, and I will always be thankful for that.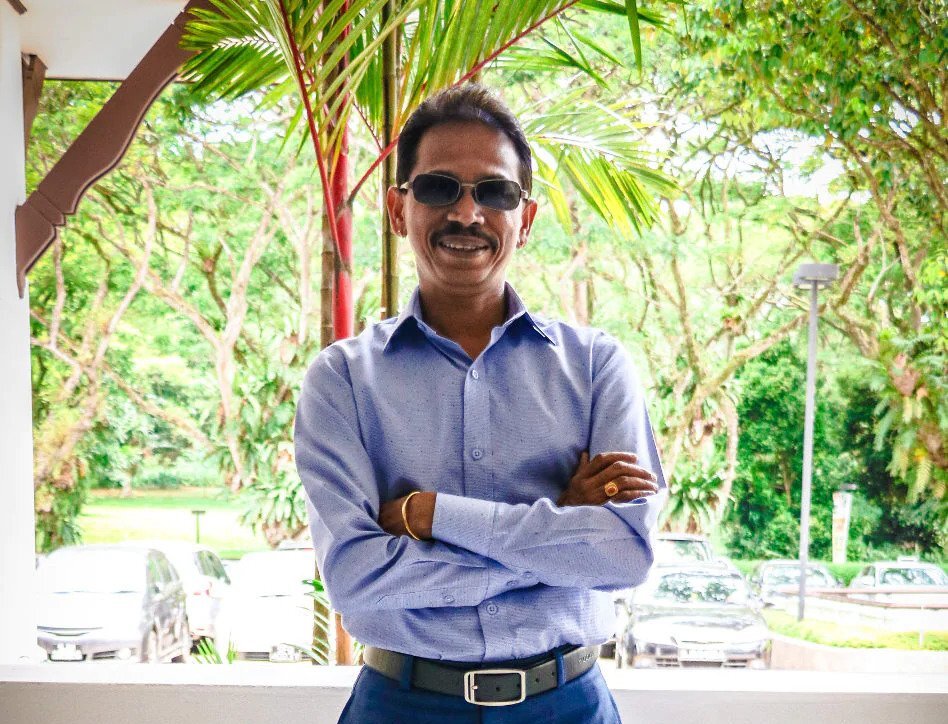 Fighting the COVID-19 fraudsters: Rajen's story
When Rajen received a call one Saturday afternoon, he didn't expect to spend his weekend recovering funds for a defrauded client