Much has been written about the gender bias in the venture capital industry, but nothing is as telling as the actual figures. In the US, for example, female entrepreneurs own about 38 per cent of businesses but receive just 2 per cent of all venture funding.
So why does this gender gap exist?
Research suggests that an element of unconscious bias is at play. For one, the questions that women and men entrepreneurs are asked are vastly different, based on gender. The study shows that male entrepreneurs are often asked questions that relate to positives like promotion, while female entrepreneurs are asked questions that focus on the negative, like potential losses.
Which begs the question, how can organisations like venture capital firms and financial institutions support female entrepreneurs and ensure gender equality? Here are three ways you can help to promote diversity and inclusion.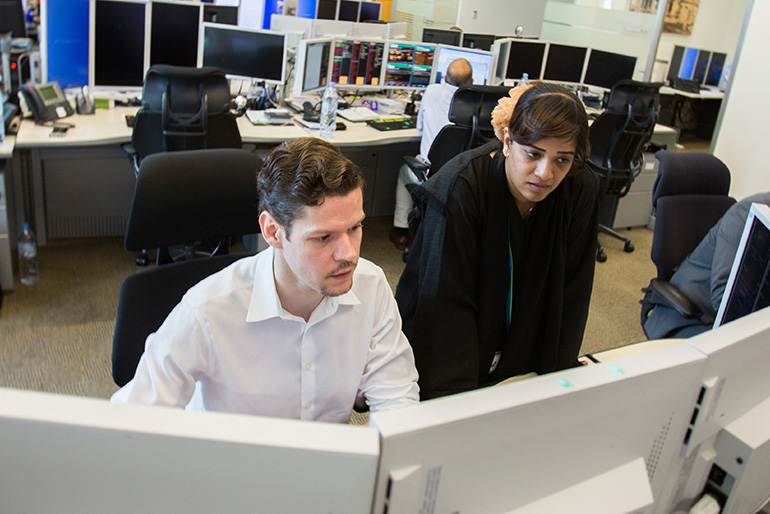 1. Be aware of potential gender bias
What does your lending and funding pattern say about the way you invest in start-ups? More than just investment trends, measuring and auditing your lending and funding patterns — specifically when it comes to gender — can also help you find out if there is any potential gender bias that has surfaced.
Unconscious gender bias is a reality — but becoming aware of how it manifests will make it easier for you to counteract it.
For example, venture capitalists can take notice of the way they frame questions to entrepreneurs: are they asking female founders different questions to male founders pitching for investment?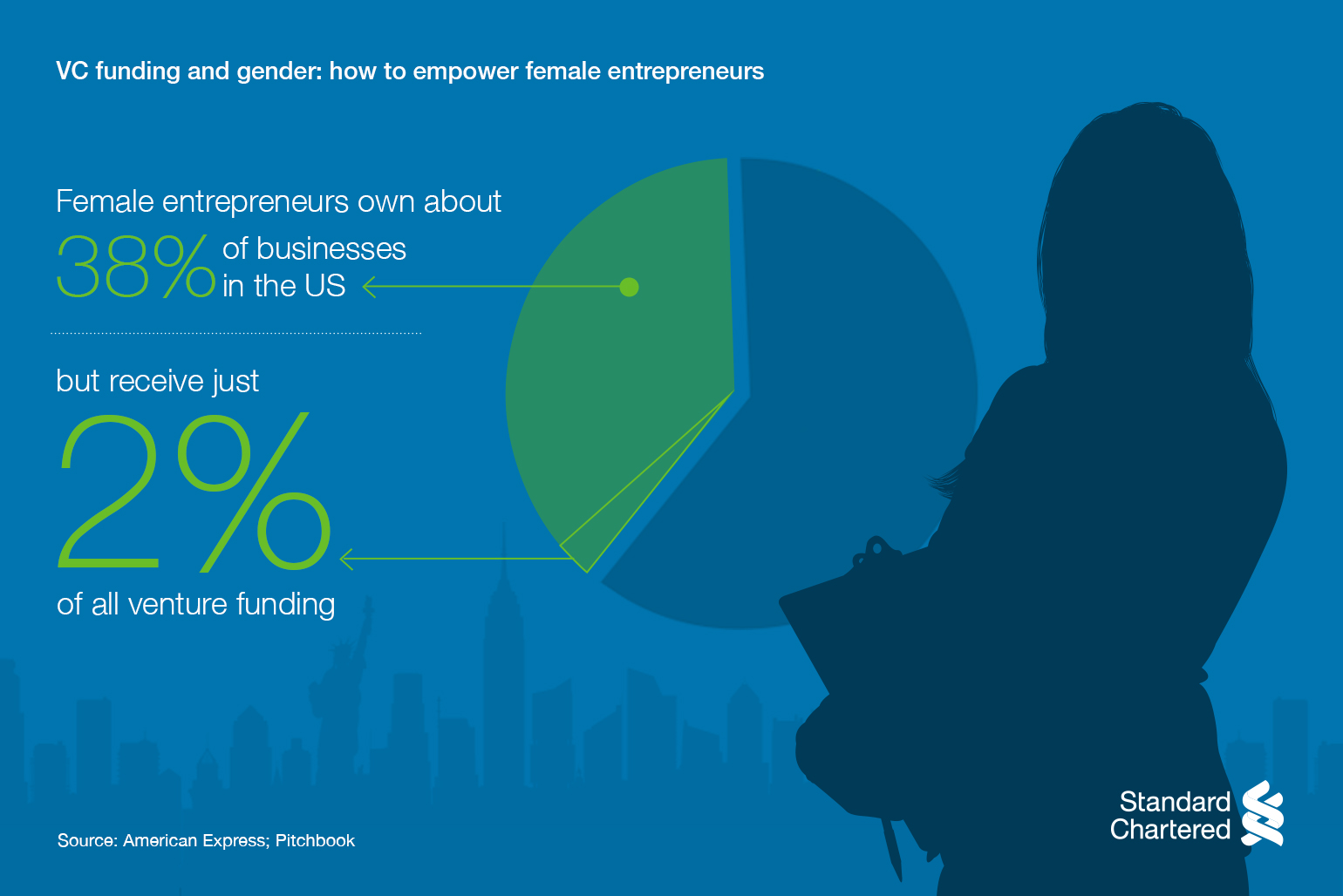 2. Actively invest in start-ups led by diverse founders
While women-led start-ups are severely under-represented when it comes to VC investments, research has shown such companies actually deliver better revenue than their male-led counterparts.
A Boston Consulting Group review found that start-ups that have at least one female co-founder generated 10 per cent more in cumulative revenue over five years compared to male-led start-ups.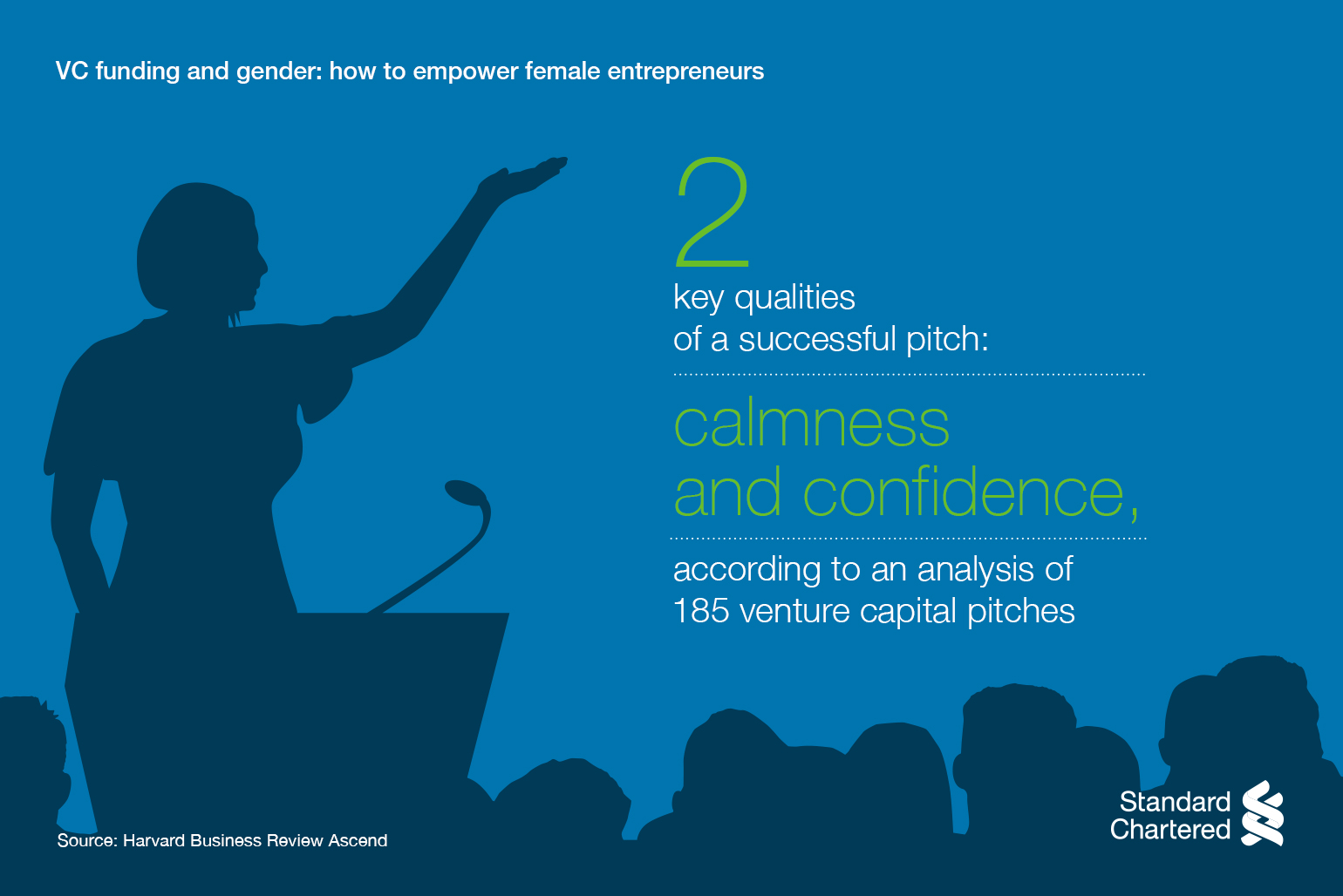 3. Build a community of supportive mentors
Behind every successful entrepreneur, there is at least one supportive mentor. Bill Gates has Warren Buffet, while some of the top CEOs in tech such as Alphabet Inc's Larry Page and Amazon's Jeff Bezos credit the late William Campbell as their mentor.
Mentors can provide valuable advice and support to entrepreneurs, and yet, nearly half of female founders feel that they lack access to mentors and advisers.
At Standard Chartered, we believe that everyone deserves equal opportunity to learn, earn and grow. That's why we have launched the Futuremakers by Standard Chartered initiative, which seeks to promote greater economic inclusion by empowering young people — especially girls and young women.
Our staff volunteers provide mentorship to these young people to help them realise their full potential and improve their chances of starting a business or getting a job.
More needs to be done to level the playing field for women around the world. Together, we can take steps towards closing the gender gap.
Related articles
Find out more about how gender equality is changing the workplace.
Explore how we make a difference