There are exciting things happening to empower women in developing countries to become financially independent. The problem-solving women of Kenya span entrepreneurs tackling issues within their communities, to educators equipping women and girls with science, technology, engineering, and mathematics (STEM) skills. Others are raising the potential of women in the artisan sector.
Kenya's female artisans are uniquely skilled, yet often geographically isolated and economically marginalised. And they are a group worth investing in. As the opens in a new windowWorld Fair Trade Organisation points out, "Reviving traditional skills and finding markets for the products, fosters positive recognition of women's roles within their communities and enhances their status and self-esteem."
Equipping these women with the ability to provide for themselves and their family is transformative.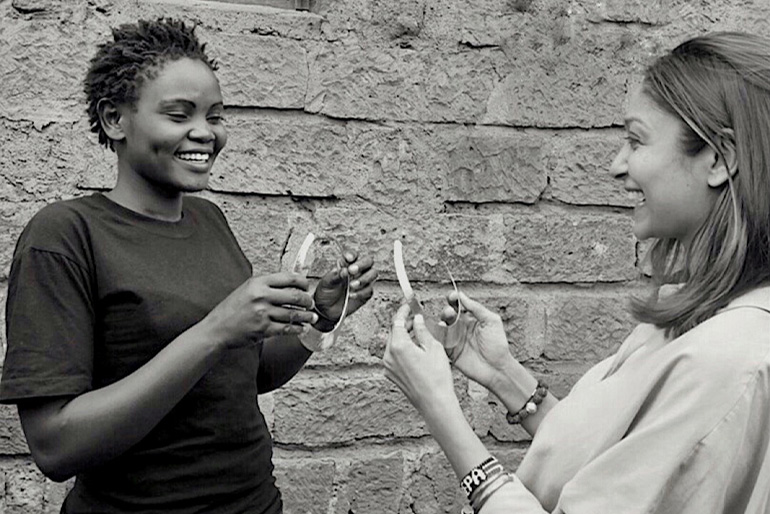 Fashioning a fair wage
Singapore-based Kenyan Chetna Bhatt founded her ethical accessories label Ashepa Lifestyle to champion African artisanship. "It is important to support female creativity and craftsmanship because it helps women in artisan communities to sustain their livelihood," she says. "It also teaches the younger generation the values of expressing yourself and stepping outside of the box, as this is how we shape our world."
Working directly with skilled individuals who create jewellery from locally sourced and upcycled brass, she ensures her artisan partners receive a fair wage. Through regular visits to her workshops in Kenya, she has witnessed the impact of women in small communities accessing an ongoing, meaningful income.
"I have noticed that more females are able to fend for themselves and are also willing to work outside of areas such as domestic help," she says.
"Due to a lack of education because of financial constraints, the women in these communities would normally find jobs that are low on the pay scale. By developing their skill in handmaking products, they are able to find jobs where they can learn transferable skills," she says.
"This not only builds their confidence but also allows them to tap into any entrepreneurial ideas they may have. They get paid far more than the minimum wage too, which provides them with a sustainable income."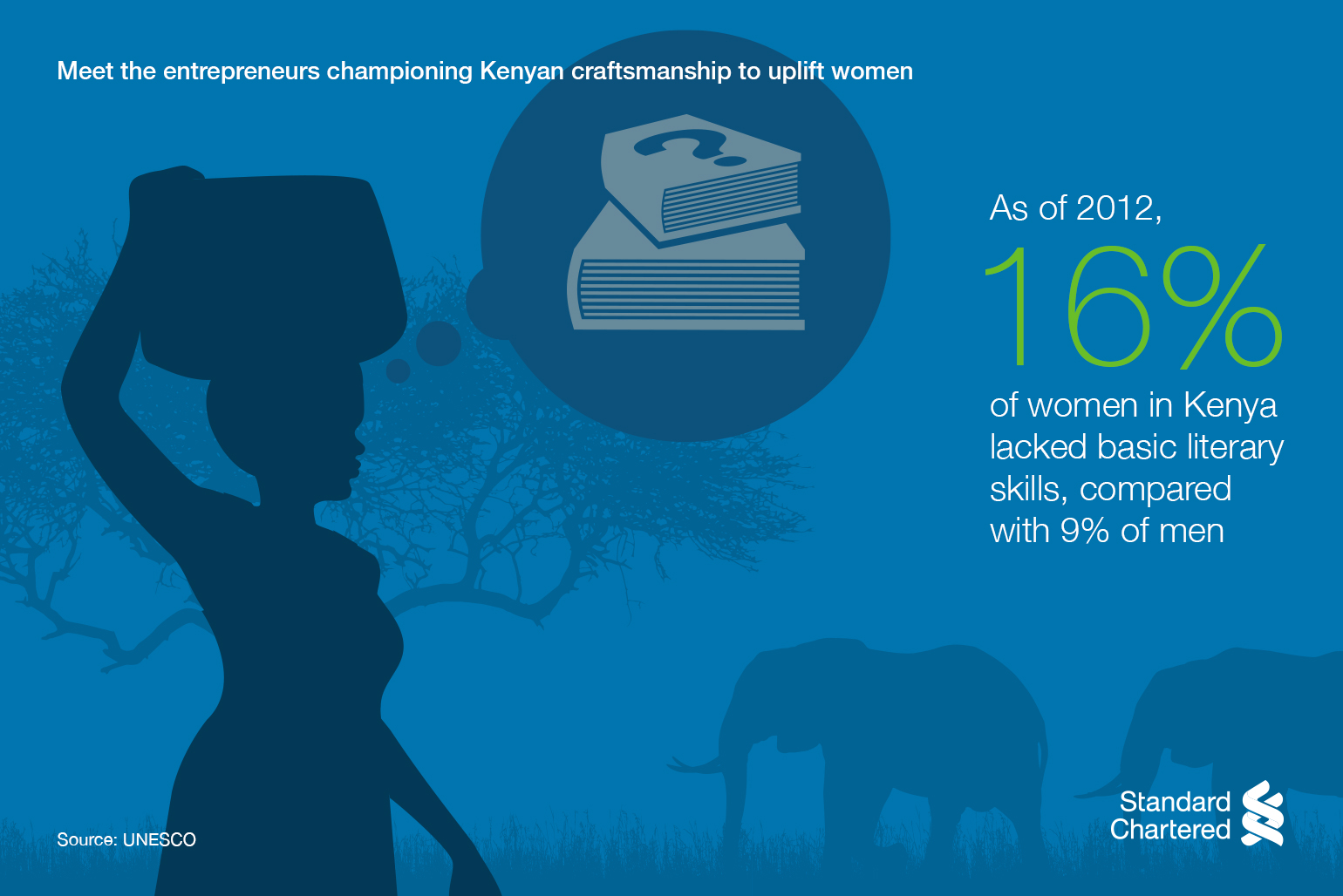 Harnessing tech to empower artisans
Then there's SOKO, an ethical e-commerce site founded in Nairobi by Gwendolyn Floyd, Ella Peinovich and Catherine Mahugu. The trio harnessed smartphone technology to connect small-scale Kenyan artisans with an international market.
SOKO's app reinvented the supply chain by matching artisan capacity with real-time global demand. The company is able to compete on a global scale: its modern jewellery designs are sold in department stores, independent boutiques and online retailers all over the world, from Anthropologie in the US to Nano Universe in Japan.
The global exposure has expanded the economic opportunity for the thousand-plus artisans it works with, many of whom are women. SOKO has increased the income of marginalised artisans in the developing world fivefold. "We have been able to promote Kenyan brands while ensuring that we can empower the artisans we work with and the microentrepreneurs," Catherine announced at a Blaze 'Be Your Own Boss' talk in Kenya.
Now a seasoned technopreneur and internationally recognised change-maker, Catherine has gone on to win numerous accolades, and was named in the Forbes 30 Under 30 Social Entrepreneurs list, 2016.
Offering a hand up, not a handout
Another meaningful venture is Sasa Designs, founded by Megan MacDonald. Working with female artisans who have hearing loss on a non-profit project selling handmade jewellery, she recognised the compounded disadvantage they faced as women in a developing country, living with a disability. And she saw their potential to generate a sustainable income.
Now, Sasa Designs' artisan partners have expanded from jewellery to clothing and accessories — and what began as a non-profit is now an independent business.
"There is nothing like seeing a woman experience her independent ability to support herself and her children as it evolves from a place of dependency," Megan told Lionesses of Africa.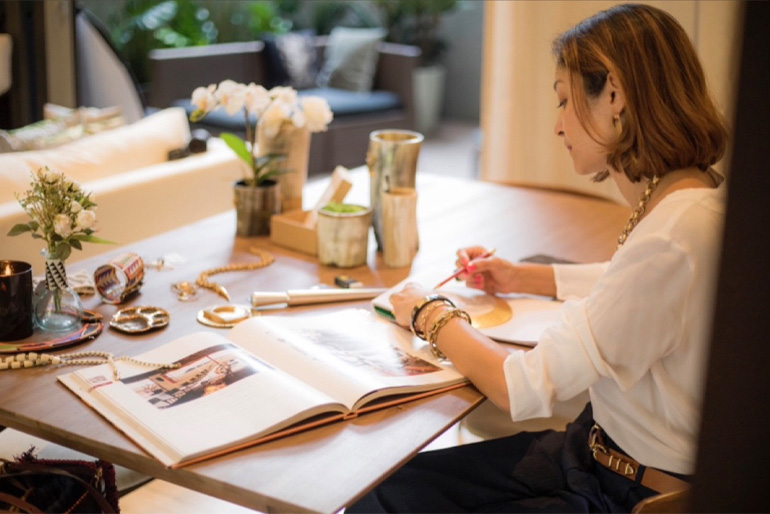 Investing in the process
Uplifting the human behind the handmade pieces is at the heart of these businesses.
"I hope to encourage more women to have faith in their abilities and to not be afraid to fail," says Chetna. "Involving them in brainstorming and being part of the design process helps them understand the product and I also ask for their opinion and try to show them ways in which they can learn more."
"I hope we can make small changes that can one day become the norm."
Related articles
Find out more about how gender equality is changing the workplace.
Explore how we make a difference