Some of the best solutions are found when people rise up to say, "that's not good enough" and do something about it. Find out how two enterprising women, Eunice Maina and Sharon Ndegwa — graduates of our Women in Tech incubator in Kenya — are tackling the problems they face head on with creative solutions that harness the power of technology.

Increasing the insurance penetration rate in Kenya, one educated customer at a time
2.43 per cent. That's how much of Kenya is insured, compared to the developed world average of 6.3 per cent.
One of the main reasons insurance uptake in Africa is low is the high amount of insurance fraud, which causes high premiums. Another is consumer distrust. Much of the African market maintains a tight grip on their purse strings due to unsteady cash flow and low income, wary of the ability of insurance companies to deliver their end of the bargain.
As an insurance agent, Eunice Maina knew that the solution lay in changing the perception of insurance. Her plan? To provide product transparency and financial literacy education. "I saw the gaps that technology could help fill," she says. As a result, Bismart Insurance was born.
The web insurance aggregator allows customers to compare policies offered by different insurance companies and gain access to financial advice. Bismart Insurance was created to address the key pain points customers faced when purchasing insurance: a lack of disclosure of essential information and of an all-in-one shop for insurance products, says Eunice.
In a bid to increase consumer trust, Bismart partnered with German investment firm GreenTec Capital in 2018 to become the first company in Kenya to employ blockchain technology. The digital ledger increases security, providing Bismart Insurance's customers with a greater peace of mind in their transactions.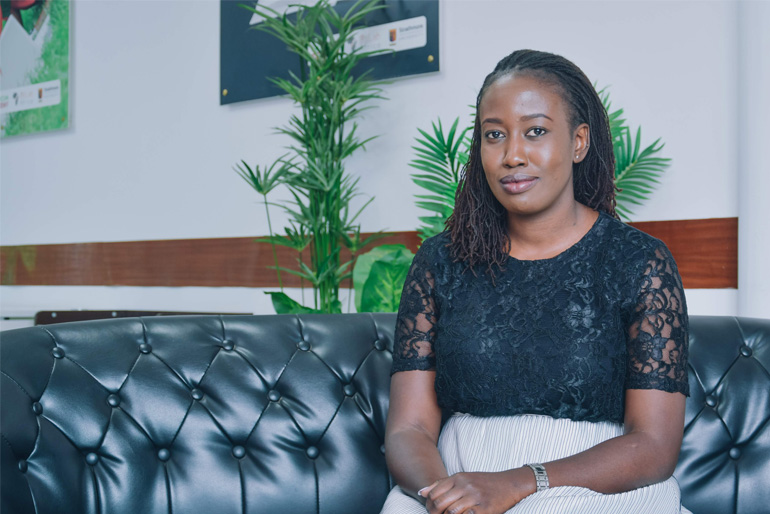 Empowering mothers to feed their children what's best
As a mother of two, Sharon Ndegwa understood well the desire to feed children the best diet possible. Yet when she started weaning her first child, the family often found themselves making trips to the hospital due to her daughter's ongoing constipation and digestion-related issues. "Everything pointed to my food choices as the culprit," says Sharon. "It made me feel inadequate as a mum."
It took a lot of research and consultations with nutritionists for Sharon and her family to get back on track. She found that the baby flour products available in the market played a major role in the problems that her child was suffering. "The experience also made me realise that many other mums were experiencing the same difficulties," shares Sharon.
She vowed that she would have an answer by the time her second child was born. Nature's Bowl, the health and nutrition company Sharon founded in 2017, was her answer. "Nature's Bowl was born out of the pain of my first child and my struggles to be a better mum," Sharon explains.
The start-up offers natural flour-based products made from indigenous grains and tubers sourced from farmers. The products aim to help mothers wean their children by feeding them easily digestible foods that contain the right mix of nutrients, to reduce digestive problems and constipation.
Sharon also wanted to empower mothers with nutritional information. "Educating mums goes a long way as it equips them with information to make good food decisions for their families for a lifetime," adds Sharon. For that, she turned to social media, as she noted that a significant number of Kenyan mums are quite active on these platforms. There, she educates her thousand or so followers with weaning tips and menu options.
She also used WhatsApp for group chats to grow communities where mothers could get support, such as finding healthy and organic food for their babies. Sharon found the groups more intimate, which allowed her to understand the immediate struggles of Kenyan mums. "With technology, you can solve an old problem in a new and better way," she told the African Women Entrepreneurship Cooperative.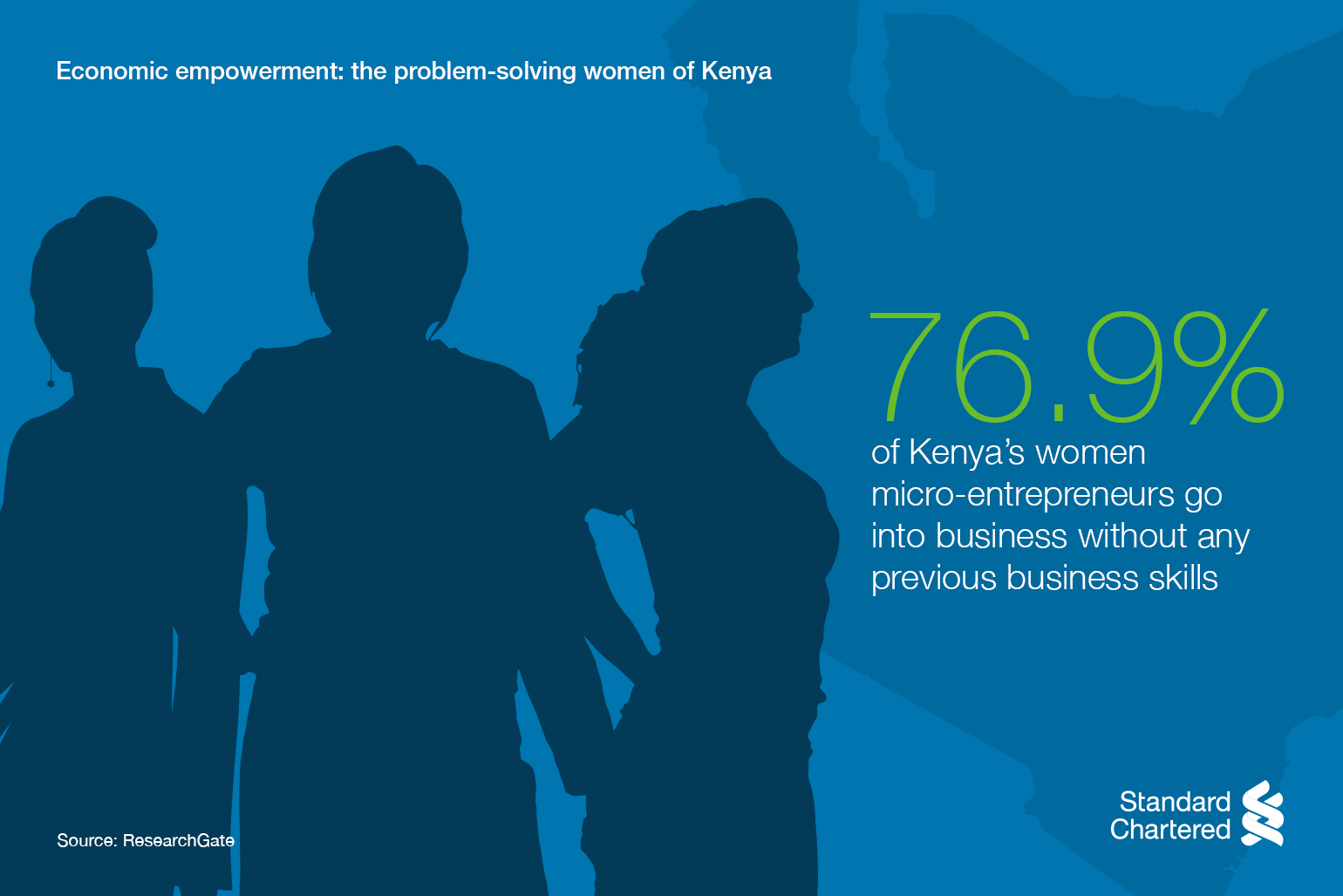 Women in tech
At Standard Chartered, we believe in the empowerment of women to stand up to what's not good enough by helping them impact change through solutions that combine technology and creativity. Our Women in Tech incubator supports female technology entrepreneurship worldwide by providing opportunities for women to develop entrepreneurial and leadership expertise.
After being selected from the open call for participation, start-ups with compelling ideas go through a fixed-term incubation period and winners are awarded seed funding for their businesses. Since the project began in 2014, it has provided 20 women-led businesses with seed funding of a total of US$275,000 in the United States, Kenya, Pakistan and the UAE.
In order to serve our customers best, we love to be where they are and technology allows us to do this.
Related articles
Find out more about how gender equality is changing the workplace.
Explore how we make a difference