Meet the women powering the future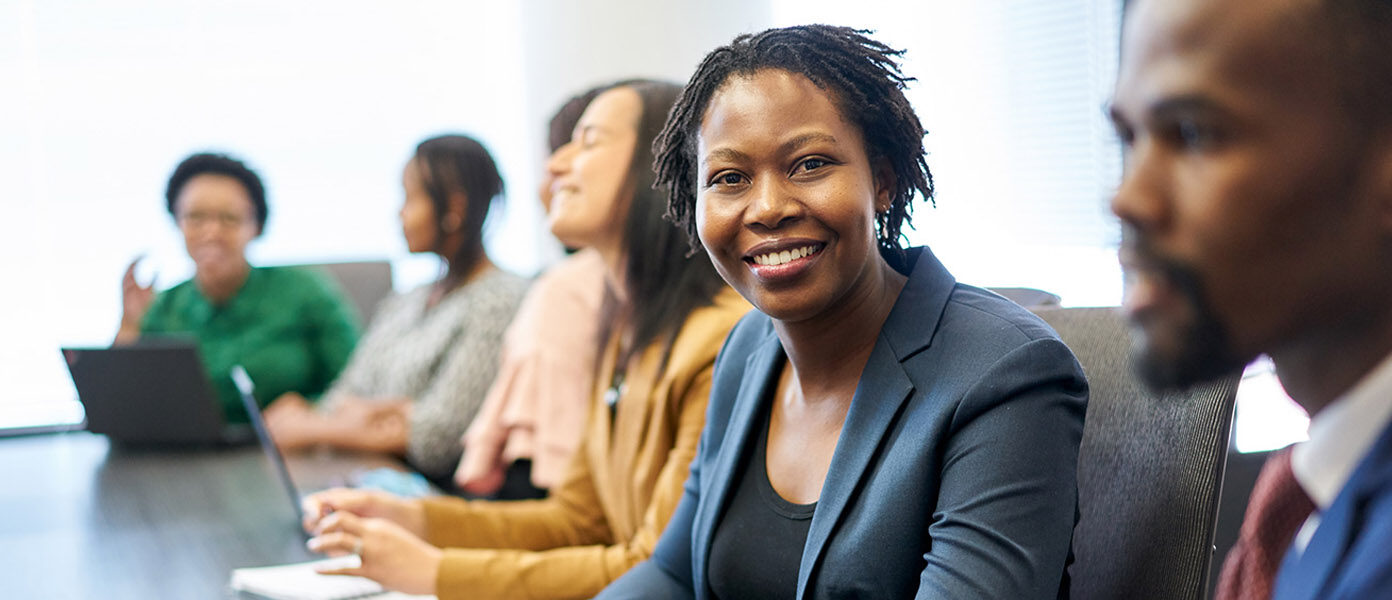 "The future is female" isn't just an iconic slogan of the modern feminist movement. Every day, we see examples of women overcoming institutional odds and defying stereotypes to put themselves forward in a bid to make the world a better, more equal place than when they arrived.
At Standard Chartered, we believe in empowering women to do just that.
Our Women in Tech Incubator (WiT) programme was launched in October 2014 by Standard Chartered Americas. This local community project was in partnership with the Zahn Innovation Center at City College of New York. Its aim is to support female-led entrepreneurial teams with training, mentorship and seed funding.
After being selected from the open call for participation, start-ups with compelling ideas go through a fixed-term incubation period and winners are awarded seed funding for their businesses.
Here's how three founders from the winning teams of the WiT: Eunice Maina, Anusha Fatima and Yishel Khan are powering the future by tackling problems in financial literacy, sustainable living and mental health diagnosis.

Empowering Kenyans to find the financial protection right for them
When Eunice Maina started work as an insurance agent, she encountered a lot of friction when speaking to potential clients. Some didn't know how different policies would benefit them, while others didn't trust the industry, she notes.
After dozens of unanswered cold calls, she decided to refocus her efforts by educating prospective clients through financial planning talks rather than actively selling insurance policies. It worked. In 2013, she was named one of the top 20 life insurance agents in the country by the Association of Kenya Insurers. Yet, she continued to find herself asking why insurance must be sold and not bought.
Eunice found the answer in Bismart Insurance, a web insurance aggregator she launched in July 2017. It allows customers to compare policies offered by different insurance companies in real time, from price to benefits. She then joined the first cohort of the Kenya Women in Tech incubator. "The WiT incubator helped me structure my business into a scalable model," explains Eunice. By the end of 2017, Bismart Insurance had seen some 100 customers who had purchased policies from over 13 partner insurance companies.
But that's not good enough. Eunice has bold ambitions of transforming the insurance industry: by changing the perception of insurance from a necessary evil to an everyday commodity — and by 2022, amassing a million customers and creating 10,000 jobs along the way. "To have an impact, we must think big," says Eunice.

Cleaning up the streets of Pakistan, one bag of compost at a time
Pakistan has a garbage disposal problem, and Anusha Fatima wants to do something about it. An economic survey conducted by Pakistan's Ministry of Finance in 2014 estimates that Anusha's home city of Karachi generates 20 million tonnes of trash annually. Most of it makes it to landfill, but 30 per cent still remains on the streets. A believer in active citizen participation to tackle urban challenges, Anusha founded Trashit to initiate the greening of her home country.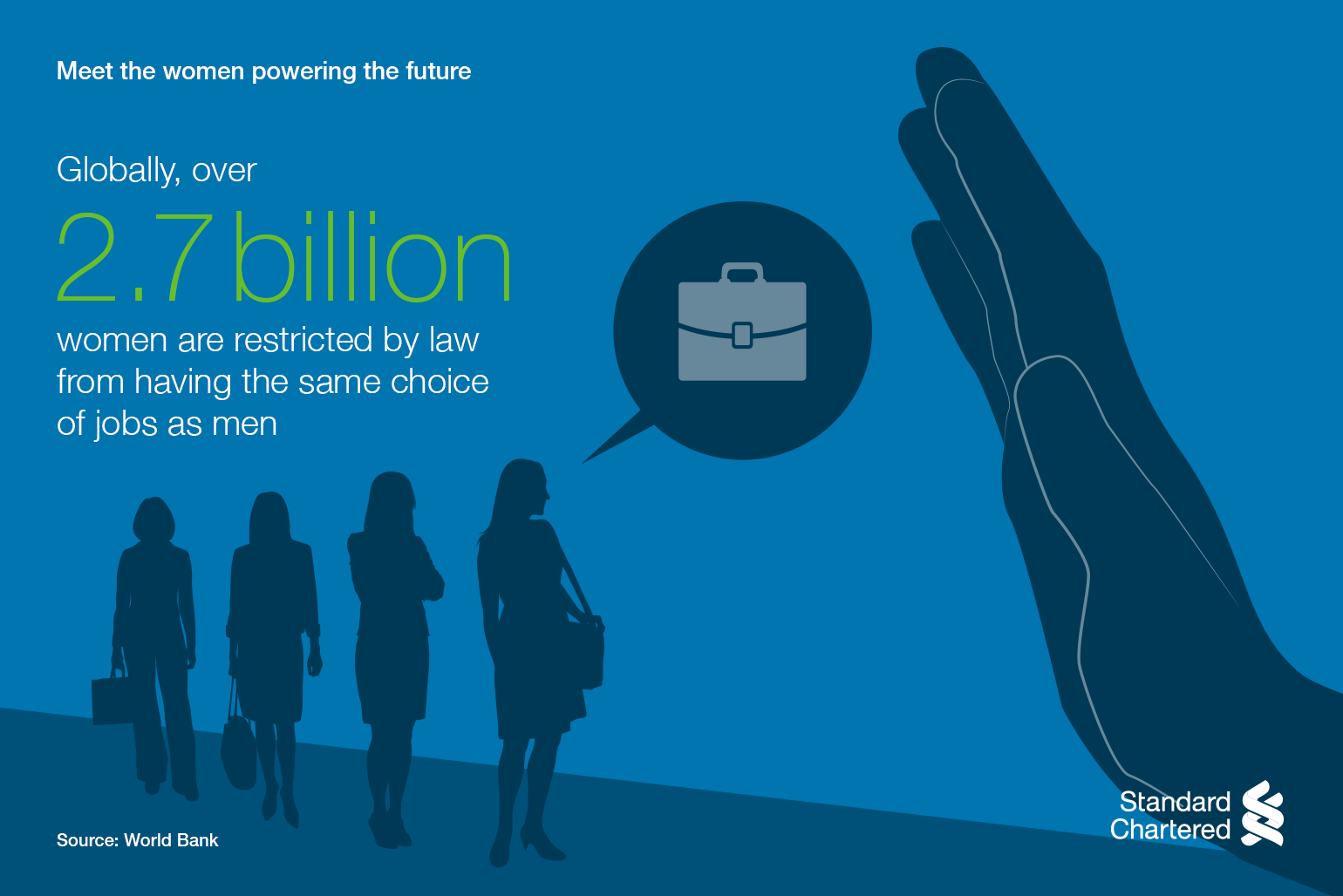 One of the five winning teams of the inaugural Pakistan WiT cohort, Trashit aims to reduce Pakistan's carbon footprint by encouraging composting, urban farming and switching to a zero-waste lifestyle. Trashit's key method of reducing disposed trash is through recovering organic waste from households and processing it in-house to convert it into fertiliser, which is then sold to retailers and farmers.
But that's not good enough. More than turning waste into compost, Anusha also uses Trashit's social media platforms to educate its thousands of followers about ways to lead a sustainable, zero-waste lifestyle. In addition, the environmental start-up partners with organisations like Pasha Farms to offer workshops that teach attendees how to grow their own vegetables and to compost correctly.
Reading kids' minds — and helping them get the personalised treatment they need
When Yishel Khan was teaching children with special needs, she noticed something perturbing: children with different special needs, from autism to attention-deficit hyperactivity disorder (ADHD), were put together in the same classrooms and educated through a one-size-fits-all approach. The kids weren't able to learn in a way that suited their unique needs.
That was the inspiration for DOT, a headset that reads its wearer's brain activity and uses algorithms to diagnose ADHD. The headset can then be used with an app to help develop the user's cognitive skills. Yishel built the prototype device herself from scratch and developed it over the course of four years.
After extensive trials on over 300 people, the DOT device has now attained 97 per cent accuracy. Since graduating as a winner of the first cohort of the Pakistan WiT incubator, the headset is now commercially available, with plans in the pipeline for a clinical version that medical professionals can use.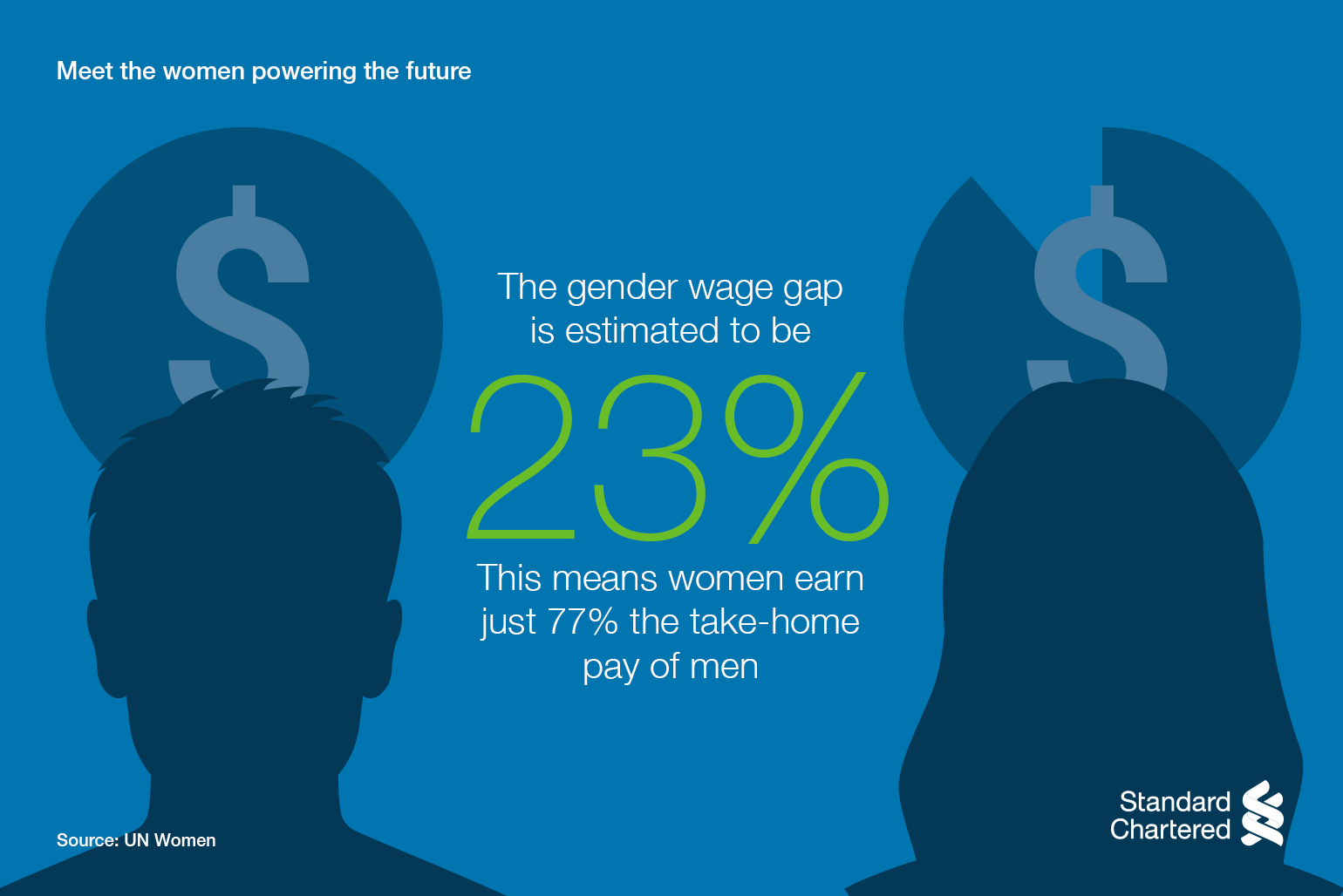 But that's not good enough. Yishel hopes to eventually adapt the device for other cognitive disorders, with the ultimate goal that the device be adopted in the developing countries she grew up in and taught, where medical demand is high, but access is limited.
Our Standard Chartered WiT incubator aligns with calls for more diversity in the field of technology and opportunities for women to develop entrepreneurial and leadership expertise by supporting female technology entrepreneurship worldwide. Since the project began in 2014, it has provided 20 women-led businesses with seed funding of a total of US$275,000.
"We want to transform the insurance industry. Our dream is to have 1,000,000 customers and create 10,000 jobs between now and 2022."
Related Articles
Find out more about how gender equality is changing the workplace.
Learn how two women in Kenya are combining tech, creativity and ingenuity to solve issues they face in their daily…
Flexible work options are becoming the new normal
Achieving gender equality could stimulate socio-economic progress and actually save the planet.
Here are the pitfalls to avoid for workplace conversations that have gender equality in mind.
Only 6.6 per cent of CEOs of Fortune 500 companies are female. But if we start altering the way we…
It's time to update society's idea of what a leader looks like. These quotes give some intriguing insights.
A better future for women
See how we're tackling gender inequality
Learn more





Explore how we make a difference
Ship breakingProtecting wildlifeLiving longerGender equality