Leadership qualities: this is the face of the 21st century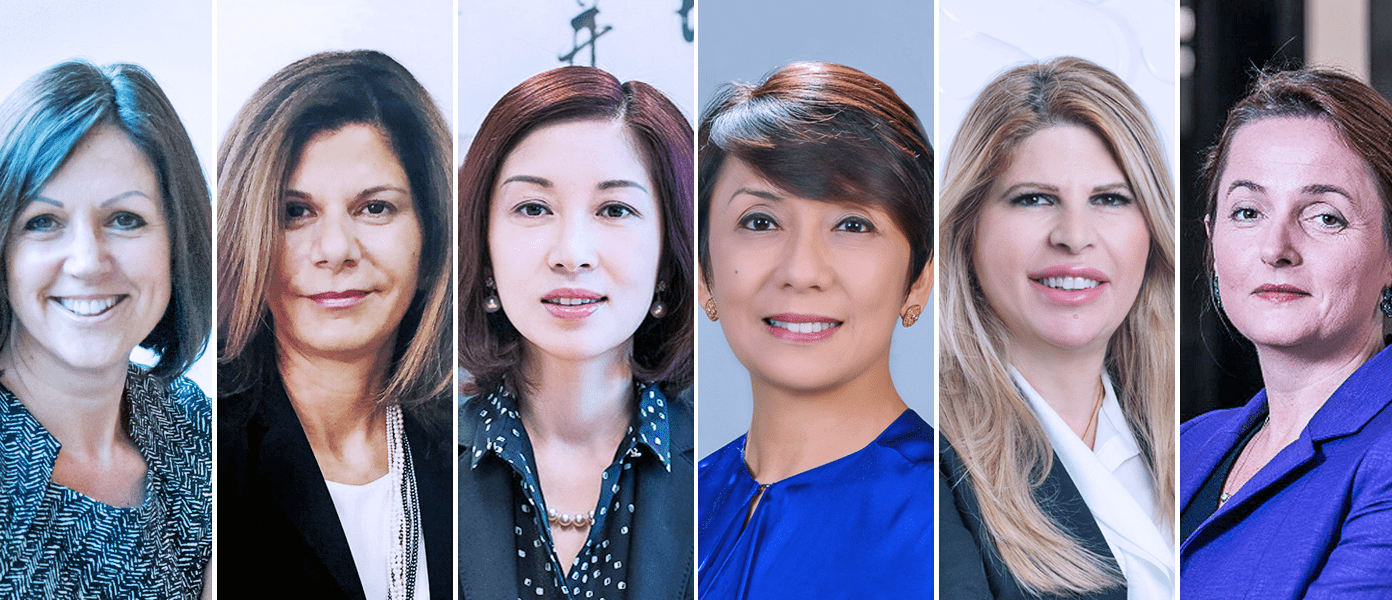 When we think of leadership qualities, the words we think of may lean towards traditionally "masculine" characteristics: fearless, uncompromising, strong.
But are these associations an example of outdated gender bias? Is a traditional approach good enough, in a world where only 6.6 per cent of CEOs of Fortune 500 companies are women? Or where only 15 per cent of executives in financial services are female? As one Harvard Business Review headline bluntly put it: "As Long as we Associate Leadership with Masculinity, Women Will Be Overlooked."
And that's not good enough.
To find out what leadership looks like today (and unpack a few myths along the way), we went straight to the front line. Here's what six of our female executives around the world have to say.
Myth #1: Leaders have the best plans
Fact: Often success comes from grabbing an opportunity
"Don't worry if things don't go to plan — the best-laid career plans very rarely do! My advice would be to treat everyone with respect at every level. It takes nothing to be respectful and friendly, and it fosters loyalty, which is priceless."
—Tracy Clarke, Regional CEO, Europe & Americas and CEO, Private Banking
Myth #2: Leaders are born, not made
Fact: Leaders are created through experience
"I've faced many challenges during my life and career, including the war in Lebanon and the loss of my father at a very young age. But these experiences have all made me the person I am today. Overcoming challenges is a choice that everyone makes. You either choose to bend, give up and fall, or you decide to stand tall and face them. It's not always easy, and challenges can break people, but what's important is having that ultimate goal in the back of your mind and reminding yourself of the prize at the end."
—Cynthia El Asmar, CEO, Lebanon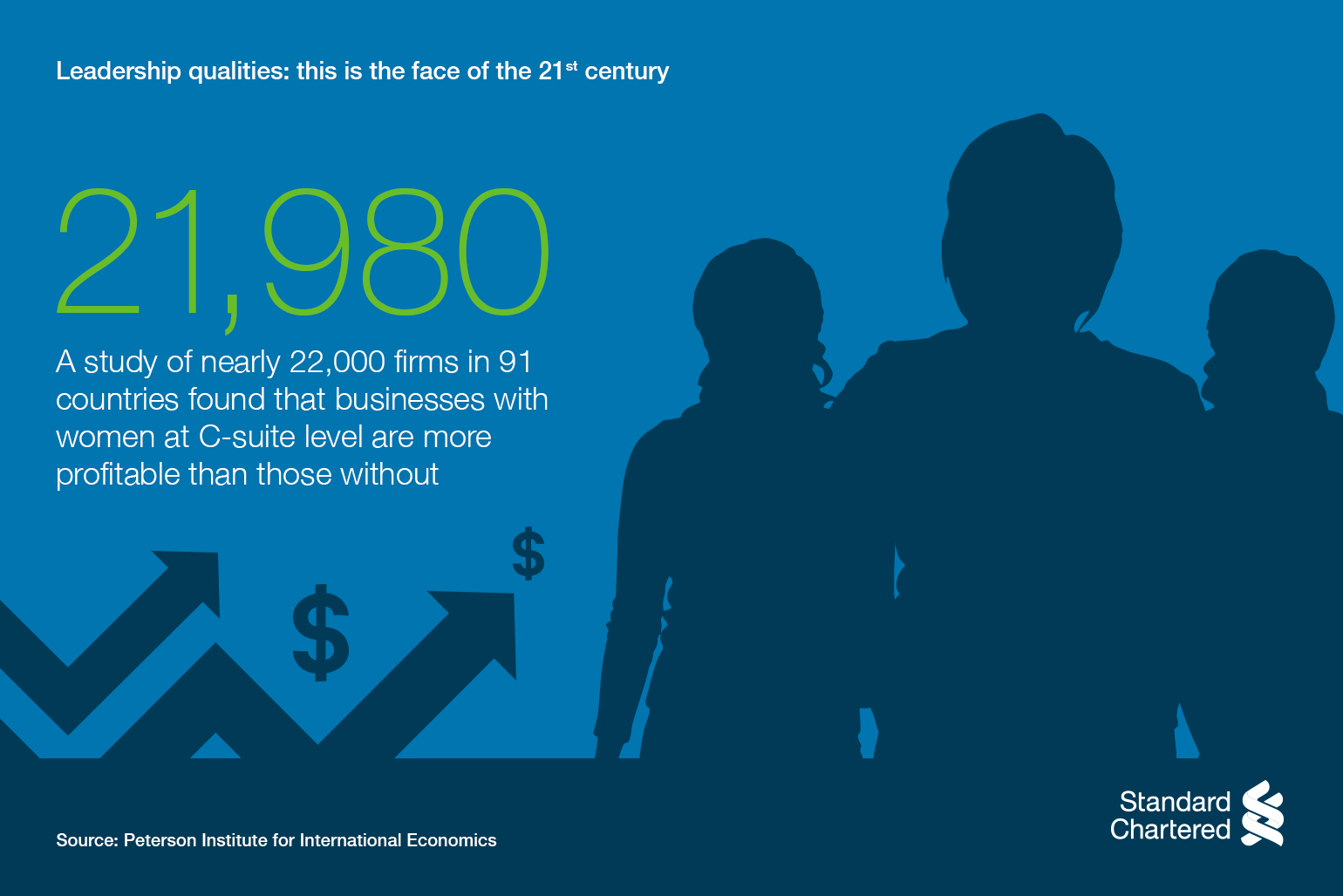 Myth #3: Leaders are perfect
Fact: Leaders love learning from mistakes
"We should always reflect on the paths we've travelled, to reinforce what we've done well, improve what we haven't done so well and avoid mistakes other people have made before. People often repeat similar mistakes, as if they were inevitable, but it's because they haven't figured out the root cause behind these mistakes. If we can reflect regularly and really learn our lessons, the chances of success will greatly improve."
Myth #4: Leaders have to be strong and unemotive
Fact: Soft skills can make the strongest leaders
"I think females tend to be forced into stereotypes, or pigeonholed. It's almost like there are traits ascribed to a female leader by default. For example, a male leader is expected to be tough and demanding, but people expect women to be nurturing and collaborative, and that can be construed as weak. A man exhibiting command will be praised for taking the bull by its horns. You don't call a man bossy, right? But if you're a woman, you're being bossy. These are stereotypes that need to be broken. The first order of the day should always be competence and capability, whether you are male or female."
—Lynette Ortiz, CEO, Philippines
Myth #5: Leaders embrace complexity
Fact: Leaders focus on simple solutions
"I try to lead by example. I'm direct, demanding and inclusive, but I'm also a huge fan of simplifying everything in today's highly complex world. This is something I always challenge my team with. Whether it's putting together a new client proposal, coming up with a new process or developing our people, I encourage colleagues to simplify things and focus on what's essential."
—Rola Abu Manneh, CEO, United Arab Emirates
Myth #6: Leaders obsess about being in control
Fact: Leaders encourage others to take the reins
"I like to find smart, capable people and set them up for success by giving them the information, tools and connections they need. I'm clear in my expectations and value regular feedback. I typically stay close to people when they are new in a role or to a project, but then prefer to draw back once their momentum picks up, giving them the autonomy to run with things. If I'm micromanaging, it's usually a bad sign!"
—Rowena Everson, CEO, Poland
Related articles
Find out more about how gender equality is changing the workplace.
Only 6.6 per cent of CEOs of Fortune 500 companies are female. But if we start altering the way we…
A better future for women
See how we're tackling gender inequality.
Learn more


Explore how we make a difference
Ship breakingProtecting wildlifeLiving longerGender equality