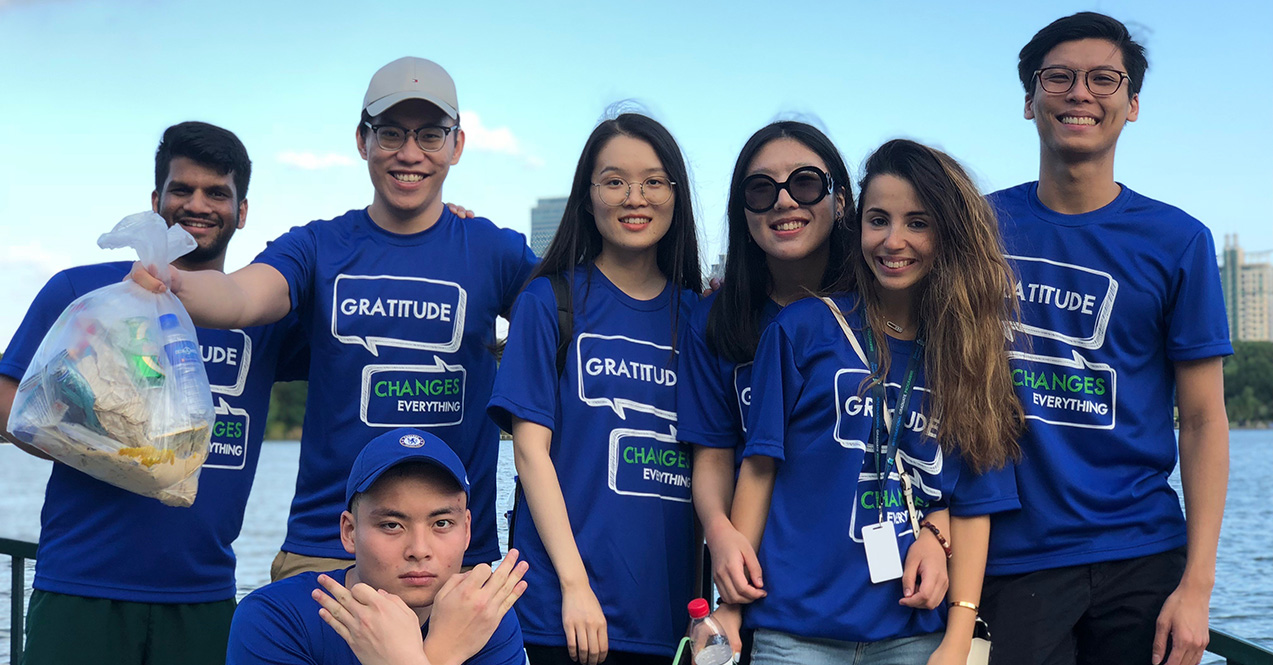 A place where you can grow
Since opening our first branch in Singapore in 1859, Standard Chartered Singapore has become the centre for the majority of our global business leadership and technology operations, as well as home to our innovation hub, SC Ventures.
Over 160 years on, we continue to support both individual and corporate needs to build commerce, and secure better futures at every step of our customers' journeys. We do this by offering an entire range of financial services across personal, priority and private banking, alongside our business, commercial and corporate banking capabilities. Our passion to become pioneers by solving challenges for businesses and individuals every day inspires us to collaborate as one team, empowers us to bring our whole selves to work and allows us to share all our triumphs with our loved ones. This is what powers our learning and growth. 
Visit our local Singapore Corporate website to learn more about us >
We look #BeyondLabels to bring out the best in you. Visit our local Singapore Careers website to find out more >
Internship
Are you ready to experience the world of Banking? Are you looking for an immersive Internship experience, that will give you first-hand experience of what it's like to work in a global organisation?
Our Summer Internship Programme allows you to work directly on real-world problems, build your business skills, support and drive innovation, and create lasting relationships and connections. Our programme is designed as a pipeline into our Graduate Programme and / or Straight-to-Desk roles; if you do well, you could get a job offer at the end of the programme.
Graduate Programme
Do you want to change the way people think about Banking, and be at the heart of that change? Do you want to join an organisation committed to their values and purpose? Are you looking for accelerated growth through that will fully empower you to shape your potential? Our Graduate Programme could be just what you're looking for.
Over a year you'll experience an immersive and collaborative learning experience. One that will equip you with a deep understanding of our organisation, business strategy and our future.
Straight-to-Desk
Do you like to learn by getting involved? Are you interested in starting your career in a specialist area? Are you looking for a job that will enable you to learn from colleagues, take on lots of responsibility and work on interesting projects and assignments? 
If so, our graduate straight-to-desk roles may be perfect for you.  They provide a great way to specialise early, start an interesting, varied and rewarding career, not forgetting contributing to real business value, while growing your career at the same time.
Commercial, Corporate and Institutional Banking (CCIB)
For more than 160 years, we've been providing world-class financing, investment, treasury and strategic advisory services to our clients.
Roles are in: 
Financial Markets
Client Coverage
Digital Channels & Data Analytics
Consumer, Private and Business Banking (CPBB)
Our clients include individuals and small businesses, and we support them with a range of traditional banking services, including investment, credit and wealth planning solutions.
Transformation, Technology and Operations (TTO)
We're responsible for the banks systems and technology infrastructure and we're digitising our banking services, making it easier than ever for our customers to bank.
Roles are in:
Technology and Innovation
Trust Data and Resilience (TDR)
Transformation
Ventures
Ventures is rewiring the DNA in banking. We provide the platform and catalyst for us to promote innovation, invest in disruptive financial technology and explore alternative business models. 
Business Functions
Business Support Functions are the teams who support the Bank. 
Roles are in: 
Group Internal Audit (GIA)
Eligibility
Legal right to work on a permanent basis in Singapore for the full duration of the internship (we're unable to sponsor work permits for this opportunity).
Studying at a participating university and relevant degrees.
Evaluation*
Students will be evaluated during their employment and used to support contract extension,  or permanent job offer before the completion of the work study programme.
*Additional eligibility requirements will be included in the job advert.
Ready to apply?
If you're looking for a career with purpose and want to work for a bank making a difference, we'd love to hear from you.