5 leadership lessons for today and tomorrow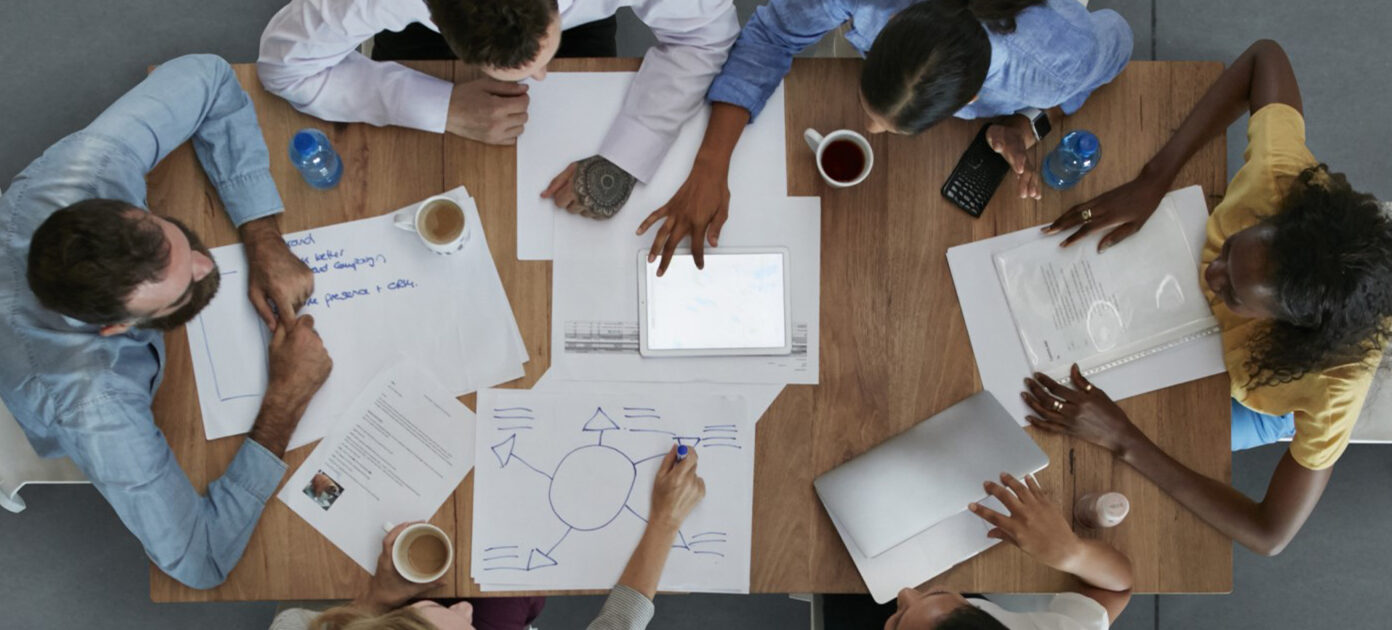 Trust. Innovation. Growth. Excellence. Resilience.
The Association of Corporate Treasurers (ACT) recently held its annual conference, themed the 'Year of the Treasury Tiger' in a nod to the Chinese zodiac for 2022. The conference highlighted leadership skills we can all relate to and embrace: Trust. Innovation. Growth. Excellence. Resilience. While these topics have long-term resonance, 2022 brings challenges as we move from a public health crisis to a period of geopolitical and economic instability, ongoing trade tensions, interest rate rises and inflationary pressures. Our team shares the lessons that resonated the most with them in this moment of global uncertainty.
Trust: You can't go it alone
The value of partnerships in helping an organisation meet operational and strategic objectives became clear at the start of the pandemic as market liquidity dried up. Today treasurers continue to recognise the importance of partnerships to support the business through good times and bad. In particular, companies now have different 'asks' of their banks. Kaustubh Joshi, Executive Director, Global Corporates at Standard Chartered emphasises, "As companies re-evaluate their global strategies and build for resilience post-pandemic, expanding their consumer and supplier base across the emerging markets of Asia and Africa, they need to understand the regulatory environment, banking infrastructure, and business and consumer culture in each market." For example, companies in the electronics and auto industry have looked to their banks to support them during a period of semiconductor shortages globally, with 'buy ahead' programs helping companies to build inventory and avoid manufacturing disruption. Some are seeking to diversify their manufacturing locations, relying on their bank's local expertise and solutions. In other cases, such as in firms adopting direct-to-consumer (D2C) business models, treasurers are seeking new payment and collection solutions, automated reconciliation and API-based connectivity for real-time transactions and data flows.
Innovation: Do your part for the planet
The innovation agenda expanded in 2021. In addition to focusing on improving efficiency, automation and decision-making, treasurers are playing a bigger role in fulfilling the company's sustainability agenda and mitigating climate, regulatory, reputation and transition risks. In the last year, there has been a notable increase in green and sustainable bond issuance, and interest in sustainable accounts and investment products in which balances are invested in initiatives aligned with the United Nations Sustainable Development Goals. Others are looking for ways to increase supply chain resilience and sustainability, by injecting liquidity into their supply chains, including tier 2 and 3 suppliers, and linking financing terms to sustainability metrics. Standard Chartered provides many potential solutions, including through our SC Ventures partners Solv and Linklogis.
Growth: Where mindset meets action
The pandemic accelerated broader business trends that are now out front: Organisations across all industries are pursuing digital business models, expanding their customer segments and geographies, and diversifying their supplier base. Companies – and their employees, customers and investors – are no longer looking at profit alone as a measure of success, but profit with purpose. Add to this a global health crisis and rapid shift to new working models with high stress and less personal contact. This combination of disparate factors has led to a rebalancing in the skills and values needed to build a team with digital and data skills key to supporting a firm's evolving business requirements. We also need to personify an organisation's social and environmental values, both in our behaviour around diversity and inclusion but also in embedding these values within financial decision-making. Finally, it has never been more important for leaders to build ─ and practice ─ trust, empathy and mental health awareness across their teams every day.
Excellence: Getting in front of problems
ACT unveiled its 10th annual Business of Treasury report at the conference. The survey emphasises that even before the invasion of Ukraine, company boards had a greater than ever focus on capital and liquidity management (80%), business strategy (78%) and financial risk management (76%). To support the business effectively in these areas, and meet board expectations, treasury leaders to be proactive in anticipating major geopolitical, economic, market and trade disruption, and structure their risk management approach and board reporting accordingly. "Treasury excellence is not only about technical skill," says Alistair Lindsay, Managing Director, Global Corporates at Standard Chartered. "Treasurers also need to demonstrate leadership and influencing skills, including in their interactions with the Board. This is particularly important given the current geopolitical and economic challenges, but often more difficult in a hybrid or remote working environment. Risk management, including liquidity as well as market and credit risk, rose sharply as a treasury priority during the pandemic. However, treasurers can be proactive in leading the business to develop an enterprise-wide view of risk, including in areas such as supply chain risk, sustainability and reputational risks."
Resilience: Empathy equals strength
The ACT survey reveals that post-pandemic people issues, including recruitment, personal development, workload and mental health, are the biggest priorities for treasurers today – even more important than market volatility or geopolitical issues. Today's challenges will not go away, so treasurers need to take care of themselves, and their teams, to maintain both the right skills, but also the resilience and good mental health to tackle ongoing uncertainty ahead. "Nearly 90% of treasurers responding to the ACT Survey stressed the importance of supporting their team's mental health, while 70% agreed that there is less stigma around mental health than in the past," notes Robert Newell, Managing Director, Global Corporates at Standard Chartered, "This is a positive development, alongside improvements in diversity and inclusion, a values-based team culture and work-life balance. Learning and development is easily neglected during busy periods but is crucial to ensure that treasurers have the confidence and skills to fulfil expanding roles and adapt to change."
For information on how we can support your organisation's treasury ambitions, contact:
Marion Reuter
Regional Head of Transaction Banking Sales Europe
Business Innovation Series
A series of virtual events that brings together thought innovators to share their expertise and assist treasurers in delivering effective strategies and powerful business solutions.