By Judy Hsu, Chief Executive Officer, Standard Chartered, Singapore And ASEAN Markets (Malaysia, Vietnam, Thailand & REP Offices)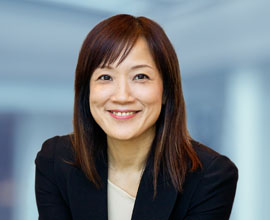 After all, the escalating trade dispute could disrupt trade flows and reconfigure supply chains. For example, unlike the blanket tariffs on aluminium and steel, the more targeted tariffs on China means that businesses may need to shift their manufacturing capabilities to other countries, to de-risk their reliance on the US-China trade routes.
Despite risks posed by the US-China trade war, Standard Chartered remains optimistic about the long-term prospects and inclusive growth in ASEAN. Compared to during the 1997-1998 Asian financial crisis, ASEAN is at a much better place now. These countries have larger reserves and more local-currency-denominated external debt, and the region's capital markets are deeper. Over the last 10 years, intra-ASEAN trade has grown 46%, with the region's trade with the world up 60%.
Indeed, it is times like this that business leaders need to rethink their strategy and seize opportunities arising from the current global economic development.
"The ongoing trade tension will likely fuel more interest in ASEAN," said Judy Hsu, Standard Chartered's regional CEO for ASEAN and South Asia. "Just as many corporates recognise that the protectionist sentiment among global powers is not a passing trend but a new norm, they need to build alternative capabilities to better hedge against any future trade wars, if and when they happen."
A strategy that involves diversification and regionalisation could serve businesses well. Small- and medium-sized enterprises (SMEs) can explore expanding in the region and multinational corporations (MNCs) can look to scale up their ASEAN presence. In executing these plans, a wellconnected and established banking partner will help.
In 2017, Standard Chartered helped 120 Singapore companies venture for the first time into a new market, including Indonesia, Malaysia, and Vietnam. Among its clients, some Chinese manufacturers have also begun exploring the scaling up of their production capabilities in the region. With the bank's global footprint in the world's fastest-growing regions of Asia, Africa, and the Middle East, and its more than 150 years of experience in many of these markets, Standard Chartered continues to support its clients' internationalisation aspiration. It is also the only global bank with a full presence in all 10 ASEAN markets.
"We helped a client group in the infrastructure and engineering sector in Singapore to venture into Kenya and the Middle East," Judy said. "With the infrastructure development in ASEAN and South Asia, we continue to actively engage with the client, connecting them with our branch network in other new markets that they are exploring, including Sri Lanka and Bangladesh."
Indonesia opportunities
In Indonesia, the bank continues to help facilitate two-way investment flows for corporates. It supports Indonesian exporters by providing suitable products and services, directly and indirectly through its partner financial institutions. Given the bank's strong regional and global network, it is also able to connect companies with the right local partners, and share insights on local regulatory and market landscapes.
"As the largest economy in ASEAN, Indonesia is one of the bank's key markets in the region," Judy said. "We focus on banking corridors where we help to facilitate business from Indonesia to overseas markets as well as foreign investors into Indonesia." To support the Indonesian government's infrastructure development agenda, the bank also facilitates infrastructure financing for the country's corporates.
Standard Chartered is the only bank involved in all Indonesian state-owned enterprises (SOE) USD bond transactions so far this year. In 2017, the bank was a Joint Lead Manager for the first global IDR Bond (Komodo Bond) totalling USD300 million issued by Jasa Marga, a state-controlled toll road operator. It was also a bookrunner for these deals: USD500 million bond transaction by state-owned port management company PT Pelindo III, USD2 billion bond transaction by state electricity utility Perusahaan Listrik Negara (PLN), and USD 500 million bond transaction by Bank Rakyat Indonesia.
Infrastructure development
Infrastructure development is a key area that will also improve cross-border connectivity. The Belt & Road Initiative plays a crucial role in bridging ASEAN and China, two of the world's most dynamic economies. It will also help the growing ASEAN region improve its connectivity among the 10-member states by continuously developing their economic zones in Asia and beyond.
Standard Chartered has a presence in 70% of the Belt & Road countries. Last year, the bank did more than 50 deals valued at USD10 billion. Among them, more than 20 were related to projects in the ASEAN and South Asia region.
"The Bank has strong and strategic partnerships with key players like the Silk Road Fund, Asian Infrastructure Investment Bank, as well as Chinese policy banks and commercial banks," Judy said. "We also have strong RMB capabilities to provide clients with access to the RMB market and other currencies worldwide, and offer guidance on ways to leverage liquidity."
The Belt & Road Initiative is a potential game changer, and ASEAN is set to benefit not just from infrastructure investments and trade flows, but further development in capital markets.
This article was first published by The Jakarta Post.