COVID-19 not only exposed the world's economic fragility, it laid bare the inequalities between and within countries.
Those inequalities have long persisted in developing markets – yet the pandemic is deepening them, according to the United Nations1. As in the rest of the world, governments in these countries are broadly in the process of minimising damage to their economies and societies. For many, the immediate policy reaction is to protect the hardest-hit workers 2.
Plugging infrastructure gaps has helped developing countries create local employment and reduce poverty. It has also enabled these markets with the physical connectivity to stimulate trade beyond borders. Broadly speaking, McKinsey estimates that every dollar invested in infrastructure can boost GDP by 20 cents in the long run, creating a socioeconomic return rate of 20 per cent3 through job creation and increased trade.
The pitfall is that these opportunities tend to disappear as soon as the infrastructure projects are finished. While more needs to be done to create a robust framework for education and longer-term job stability in developing markets, considerable progress is being made and the foundations for long-term prosperity are being laid.
Knowledge economy
Investing in education is the foundation of investing in talent – and this is reflected in the focus on formal education in developing markets in recent years. Equipping local labour forces with the skills needed to work on everything from transport to energy to agricultural projects results in job creation for locals in developing countries.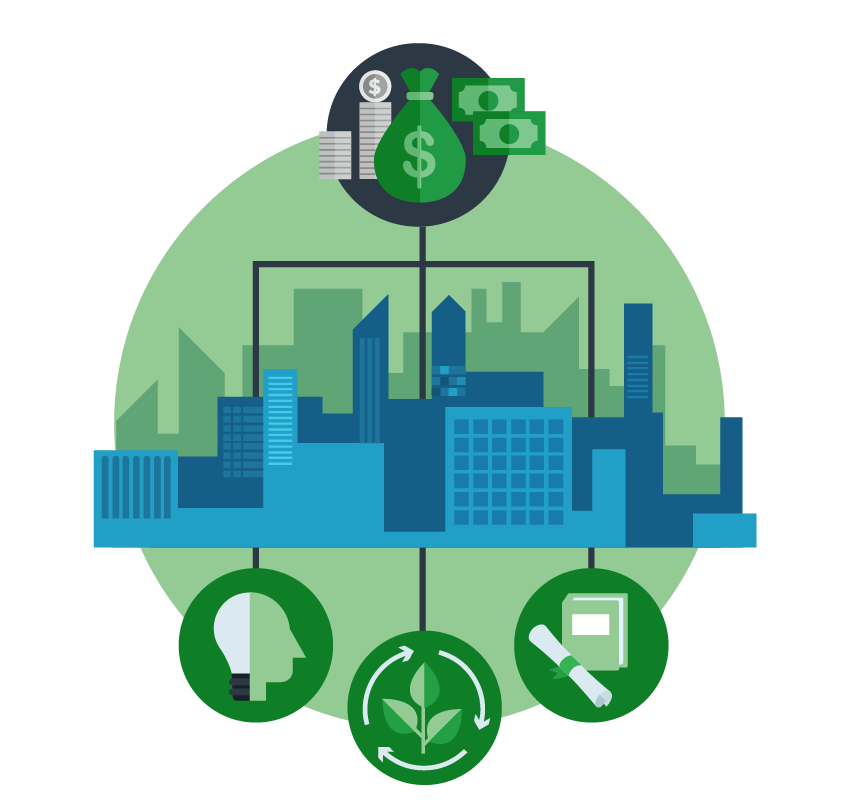 Technical and Vocational Education and Training (TVET) programmes have been established across Africa and East Asia, many of them in collaboration with the World Bank and the International Labour Organization (ILO). These programmes aim to "develop specialised and market-relevant technician training in transport, energy, agro-processing, manufacturing and ICT."4
The establishment of the TVET programme in Kenya, for instance, is a critical part of the country's strategy to build a modern vocational skills-training system. Professional skills training is now being conducted at 134 colleges and universities around the country. Meanwhile, the ILO-led Skills for Prosperity in Southeast Asia programme promises to improve the quality and relevance of TVET and skills development systems across the region. In Indonesia, for instance, the programme is helping people develop skills around sea transportation, port operations, ship building and repair, and marine tourism. In turn, this could enable Indonesia to realise the full potential of its maritime sector5.
The COVID Challenge
For all of their promise, COVID-19 exposed some of the limitations that plague TVETs. The pandemic caused the largest-ever disruption to the global education system. By mid-April, that affected 96 per cent of students across primary schools, universities, adult education programmes and TVETs.6 Those in developing markets with less robust ICT infrastructure suffered the most.
A survey in mid-April showed that 90 per cent of TVETs across 63 countries were completely closed.7 Measures to curtail the pandemic disrupted class, laboratory and work-based training as well as certifying exams. Yet, many closures were temporary. In some parts of Indonesia, Malaysia, El Salvador and Egypt, which have the necessary ICT infrastructure, closures were partial as the programmes adopted distance learning platforms.
Nearly half of TVETs surveyed indicated that their organisations committed additional financial and human resources to expand the use of distance learning, including video conferencing and virtual learning environments. As some countries roll back protective measures, the adoption and integration of such technologies could forever change the way learners engage with TVETs.
The Commonwealth of Learning outlined a blended learning framework to sustain the upskilling and reskilling of workers around the world8. The framework combines classroom learning, on-the-job training and, wherever and whenever possible, distance learning. The model promises to increase access to TVETs, though there's a risk that some technologies required for distance learning would be prohibitively expensive for students.
TVETs and the New Normal
While the pandemic endures, schools, businesses and childcare facilities around the world are cautiously reopening with health and safety measures in place. In turn, the need for people with the skills to uphold the "new normal" is rising. Here, TVETs could help to train professionals to reinforce such measures, prepare for and, ultimately, prevent future disruptions9.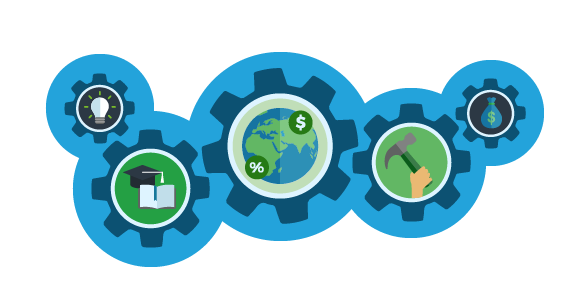 "The pandemic has emphasised the crucial importance of many practical service sector jobs," the World Bank wrote in a report. "These essential workers include, inter alia, health care professionals, child and elder care workers, grocery store employees, logistics workers, and ICT support staff. TVET's focus on practical skills, and its potential to deliver short-term, targeted and modular training can be harnessed to rapidly upskill workers in essential sectors and to reskill individuals to engage in the emergency response."10
During the Ebola outbreak in Sierra Leone in 2014, for instance, the UN International Organization for Migration along with several other institutions established the National Ebola Training Academy. The academy trained 4,500 frontline and regular care facility workers including doctors, nurses, hygienists, lab technicians, swab takers, ambulance drivers, burial workers and decontamination teams on basic infection prevention and control11. A medical journal later found that the academy contributed to controlling the outbreak12. TVETs could mobilise a similar response amid COVID-19.
The pandemic also spurred structural changes in the labour market, many of which are ongoing. Demand for digital skills is almost certain to rise, while the need for technical skills in public health as well as socio-emotional skills may also increase.13 TVETs can help by rapidly identifying and responding to such skill needs.
While accessing TVETs amid the pandemic remains difficult in some places, it's encouraging that many stand ready to adapt and rise to today's challenges with support from some of the world's largest institutions. Continued investment in education and skills training are necessary steps for economic recovery and future growth.