Ismail lands first job after inclusive training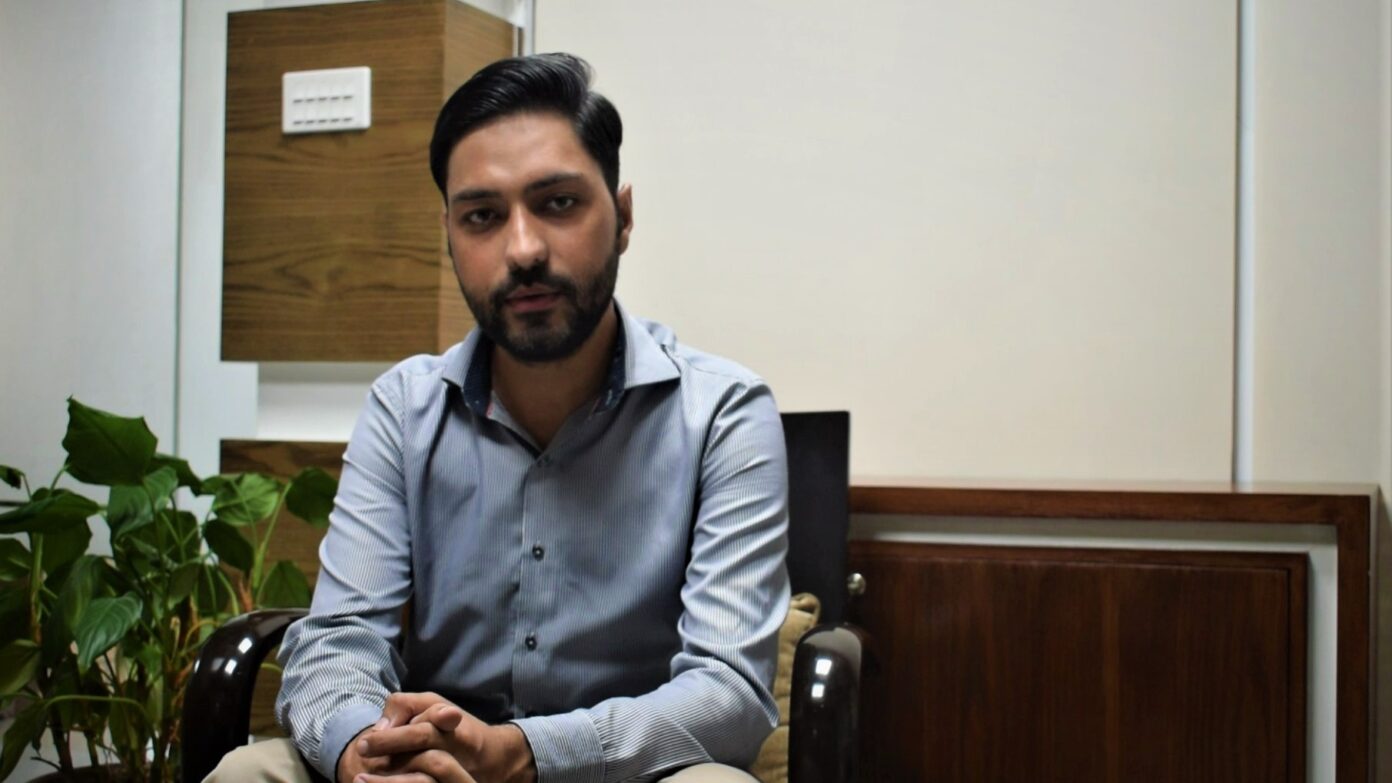 Talented Ismail is blazing a trail for other young people with disabilities after Futuremakers by Standard Chartered in Pakistan helped him turn a corner in his two-year hunt for a job.
Ismail is 26 years old and lives in Islamabad. He has a mild form of cerebral palsy. Despite achieving a bachelor's degree in business administration, Ismail struggled to pass an interview and find a job, unlike his five siblings, who had all settled into careers.
Ismail says: "I was depressed because I completed my studies in 2020 and was continuously applying for jobs, but I could not get any. Most of the time, I passed the screening test but dropped in interviews. I was always rejected due to lack of confidence, and low self-esteem developed in my personality because of my disability."
Inclusive training develops soft skills and confidence
The breakthrough Ismail needed came when he got to know about a Futuremakers project led by Sightsavers, that focused on economic empowerment for young people with disabilities in Pakistan. In March 2022, Ismail enrolled in a training course as part of the first Futuremakers cohort.
The training is accessible to people with different disabilities and helps learners like Ismail build the skills and confidence they need to make smart career choices and find and succeed in employment. Alongside online skills training, the Futuremakers project provides professional mentoring, including by Standard Chartered employees.
Maximising interview techniques to succeed
Within a month, Ismail had completed 12 core modules of the training programme and explored 11 entrepreneurship modules. He says: "When I got into the courses, I learned more about career planning, developing an attractive, comprehensive resumé, and a cover letter to apply for a new job. Moreover, I learned about interview techniques and got the idea about the importance of networking through social media."
Ismail's life-changing turnaround came when he applied for a job at a government agency in Pakistan and was invited to an interview.
He says: "I wrote down the interview techniques and started practising. When I appeared in the interview, I applied all my learning. I tried to ensure strong eye contact with the interviewers. I made my introduction short and comprehensive. I kept smiling throughout the interview and confidently gave the answers."
Getting off to a great start
Ismail says his new job is satisfying and has made him ambitious to advance his career. He is now looking at international professional fellowship programmes to enhance his leadership and professional goals within his role. In the long run, Ismail has committed to taking examinations to become a civil service officer.
The moment that made my career and life was when I received the job confirmation call from the employer.
Futuremakers by Standard Chartered
Our global initiative to tackle inequality by promoting greater economic inclusion, supports young people from low-income communities to learn new skills and improve their chances of getting a job or starting their own business.
Since 2019, Futuremakers programmes have reached more than 849,000 young people across 43 markets.
2022 Futuremakers Forum
The Futuremakers Forum was successfully held virtually between 6 – 7 July 2022 with the focus of 'Lifting participation through financial inclusion'.
Download the insight papers to learn first-hand from our young Futuremakers participants about their big ambitions, the problems they are facing and some of the solutions that are needed to lift participation in an inclusive economy.
Lifting Participation
We're determined to transform the lives and communities of people across our markets by unleashing the financial potential of women and small businesses. Between 2019 and mid-2022, Futuremakers has supported more than 35,000 young women through entrepreneurship projects in 29 markets.
Watch Naom, a female entrepreneur supported by Futuremakers in Kenya, tell us about her biggest challenges, ultimate goals and lessons learned.