I'm Michelle Ku, the General Manager of JCMS ProRewards in Petaling Jaya, Malaysia.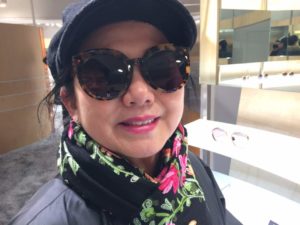 My business began as a dream nearly 20 years ago. I had retuned to Malaysia after a decade in North America where I had owned a small business. I wanted the chance to work for myself again and searched for an opportunity that I could be passionate about.
At the time, businesses were trying to win customer loyalty by offering redeemable points. A customer would make a purchase, collect points and exchange them for free merchandise. These programmes were thriving overseas but not in Malaysia. I saw no reason why so in May 2020, JCMS ProRewards opened its doors.
Starting a new chapter
It wasn't easy. My husband and I invested our savings. What we didn't have we borrowed from family and friends. We converted a small house into our office and the kitchen became our packing area. When we landed our first client, I started to hire people to help us. During peak periods, we often stayed up until midnight. It was an exhausting but exciting time. We were building something new.
I am proud to say that we were industry pioneers in Malaysia. Other companies started to offer a similar service and the competition worried me. Luckily, our early clients had faith in us and thanks to their referrals and recommendations, we were able to expand.
The business continued to grow and in 2015, we took a risk and moved into a larger office space. Our clients now include banks and telecommunication companies.
One of our most important relationships is with Standard Chartered. They have played a crucial role in shifting us to a more digital work environment and have faith in where we want to take our company. Our supplier client partnership continues to grow from strength to strength.
Women are the backbone of the company
I cannot talk about the JCMS journey without mentioning our team of 40 employees – 90% of them are women. From operations to IT and finance, women occupy all the senior positions in our company. People can be surprised that our company is predominantly female, but I see no reason why they should be. These women are capable, confident and the backbone of the company. We are truly a family.
The business world is full of strong women who have done great work and inspire us all. We must believe that we are gifted for our own success.
Happy International Women's Day