The Monetary Authority of Singapore (MAS) has recently released what could possibly be the last consultation paper and set of documentation on the new Open-Ended Investment Company (OEIC) legal and regulatory framework that will launch soon in Singapore. The structure will be called Singapore Variable Capital Company (VCC) and the Singapore parliament has already legislated on the act. We anticipate that this structure will be available to new funds in Q4 2019. 
The new framework will give Asset Managers more flexibility as compared to the current unit trust structures and will reposition Singapore as an international fund development centre alongside other financial centres like Luxembourg, Dublin and Cayman Islands.VCC will provide managers another option besides the current Unit Trust model that tends to be domestic in nature.  
The new framework will provide: 
Greater tax efficiency as VCC can access double tax treaties. As a domicile country, Singapore is uniquely placed on this front, compared to any other competitor

Efficient and flexible structure which will allow for

a

quicker

 and more innovative setup of funds

 

Asia-centric – the Asset Manager can deal with the same time zone

Access to passporting schemes like ASEAN Collective Investment Scheme (CIS) and Asian Fund Passport

Economies of scale – VCC will allow the Asset Manager to have sub-funds with segregated P&L, providing them economies of scale on administrative functions
From Standard Chartered's perspective, this is ground zero as the changes will result in new managers coming into Singapore to disrupt the local ecosystem.
Current situation 
The Singapore retail fund ecosystem is domestic-focused with a mixture of Singapore domiciled Unit Trusts and recognised offshore funds such as the Undertakings for Collective Investment in Transferable Securities (UCITS) funds. Though CIS AUM has grown from under USD40 billion in 2009 to over USD145 billion in 2017, much of the growth has been in UCITS (USD101 billion) as opposed to locally domiciled funds. The domestic funds industry is lagging in growth when compared to the overall investment fund market. 
Focus from the government has led to Singapore becoming the biggest wealth management centre in Asia, managing a total of USD2.5 trillion currently and this is growing at a rate of more than 20% per annum. 
However, domestic domicile funds are experiencing slower growth and are being overshadowed by offshore funds necessitating a fresh wave of ideas and structures for fund managers to setup shop in Singapore. 
Singapore has all the key ingredients for a successful domestic funds centre. However, it has lagged from other successful centres in providing variable legal vehicles while setting up funds. The new consultation paper from MAS recommending the VCC structure in Singapore is addressing these gaps.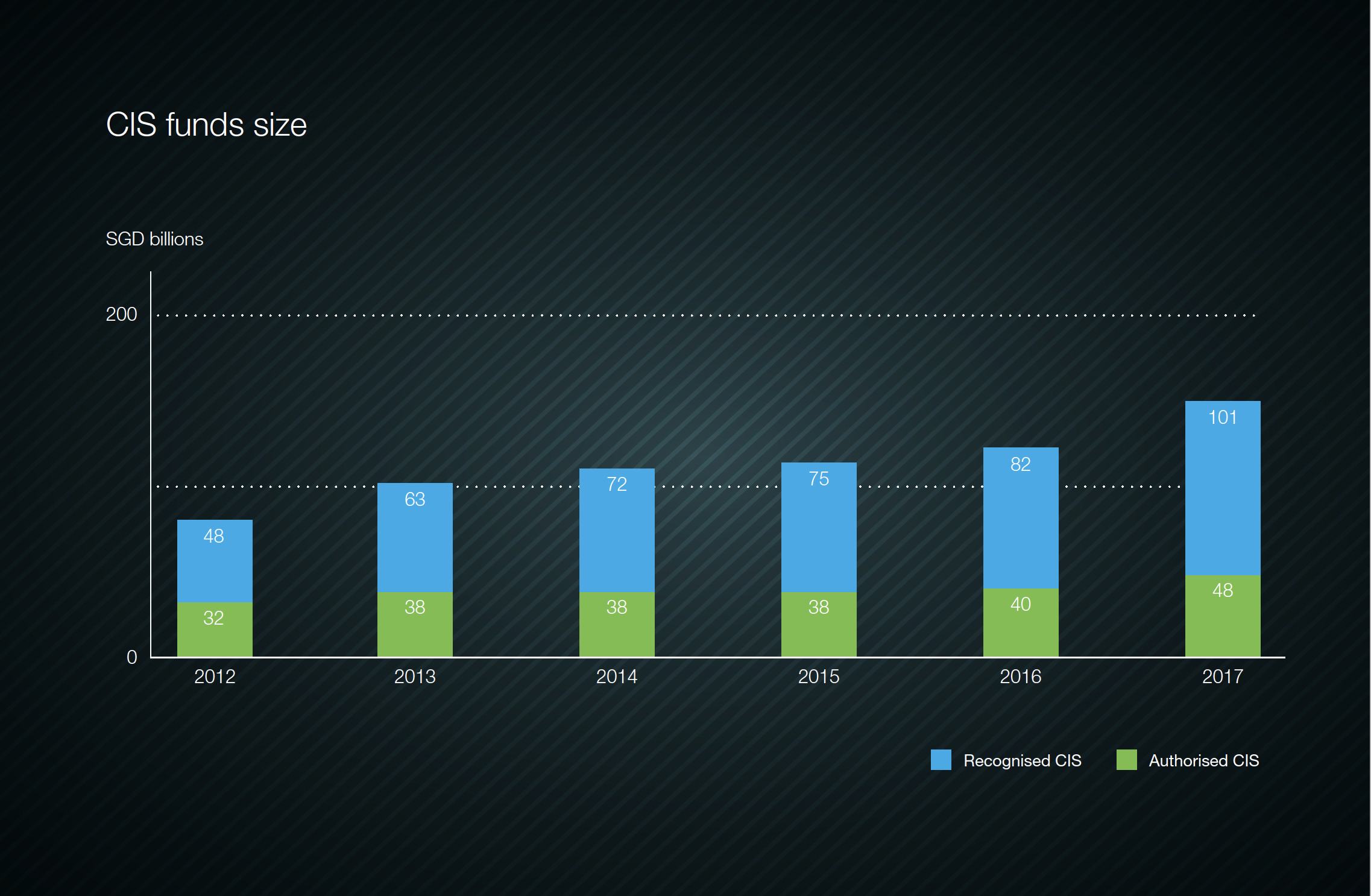 What is "VCC"? 
VCC is a collective investment vehicle established as a company. VCC is designed to allow individual and institutional investors to invest in a well-diversified and professionally managed portfolio in a relatively cost-effective and tax efficient manner. Conventionally VCC are only for open-ended funds. However, MAS is proposing VCC for both open and closed-ended funds. 
Investor profile 
VCC allows for pooling of assets, or as MAS calls it, a cellular structure

As an open-ended investment vehicle, investors can freely purchase and sell shares of the VCC and the value of the shares owned reflects the net asset value of the underlying

assets
Regulatory reporting requirements* 
The prospectus, instrument of incorporation, key investor information, annual and periodic reports

must be filed with the ACRA as defined in the companies act. ACRA will also act as a registrar. AML regulations will be under the purview of MAS

• Segregation of assets and liabilities at a sub-fund

level

 
Open-ended and closed-ended funds* 
MAS will allow both open and closed structure for a VCC. However, redemption rights need not be set out in the constitution
Residency requirements* 
A VCC will need a presence inSingapore.

-A registered office needs to be in Singapore

- At least one director needs to be a resident of Singapore

- The company secretary needs to be based in Singapore

 
Fund operational organisation structure* 
Governed by ACRA, VCC will be setup as an umbrella structure with several sub-funds comprising various share classes (which can be hedged). Flexibility on switching will be permitted

• Sub-funds will not have separate legal personality, but can be separately managed, charged and accounted for, and assessed for tax
Taxation* 
VCC will be exempt from capital gains taxes but income is taxable
Approved custodian 
VCC will need to be an "approved trustee" and will be accountable to MAS for safeguarding rights of shareholders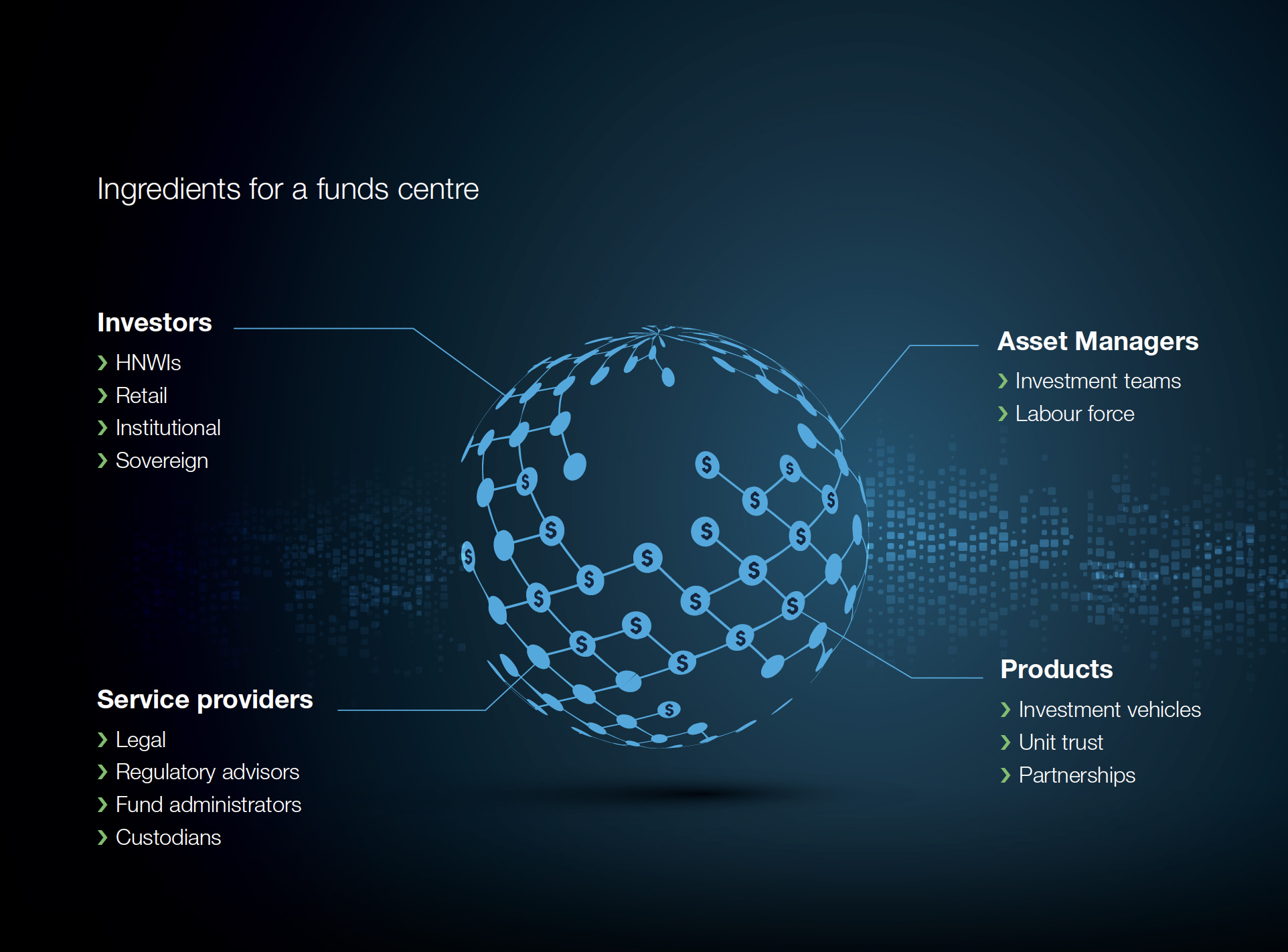 What happens in Singapore with VCC? 
This will give Singapore a competitive edge 
There will be 

an 

impetus

 to re-domicile funds from offshore locations to Singapore

 

VCC simplifies the fund setup process, bypassing the onerous "Trustee" structure

It might be a precursor to Singapore joining the Asian Funds Passport as this will provide a level playing field for funds setup between Australia and Singapore
Bigger pie of Asset Management manufacturing 
 With the new VCC structure, Asset Managers in Singapore will have an option to setup locally as opposed to the European or Cayman route 
It may also attract other Asian, smaller European and US Fund Managers to setup in Singapore as well

With numerous tax treaties, world-class infrastructure and a stable environment, Singapore now offers a compelling proposition as a funds domicile in the region and Asia in general

As part of ASEAN which has around 9% growth of funds, VCC makes Singapore even more attractive

With upcoming Asian Fund Passport, there is also potential for these funds to be distributed throughout Asia
Asset Managers reaction to VCC 
Based on our discussions with local and foreign Asset Managers there is a positive reaction to this new VCC structure. In the short and medium term, we expect the launch of a few funds – firstly from local managers then from regional players. Key services which an Asset Management company will require to setup a VCC structure in Singapore will include custodial services, fund administration services, FX, cash and other advisory services. As an approved custodian, Standard Chartered will work with partners in Singapore to provide an end-to-end service to Asset Managers keen to setup a VCC structure in Singapore. 
This article was also published in "The Custodian, Vol. 6". To read the full issue, click here.
Back to CCIB News and Views