Faced with rising wages and labour shortages, China's manufacturers are reinventing themselves.
That's according to our latest client survey of 200 China, Hong Kong and Taiwan-based manufacturers of Pearl River Delta (PRD) companies.
More than two-thirds (68 per cent) of respondents plan to increase capital expenditure this year, and most of them plan to boost productivity through automation.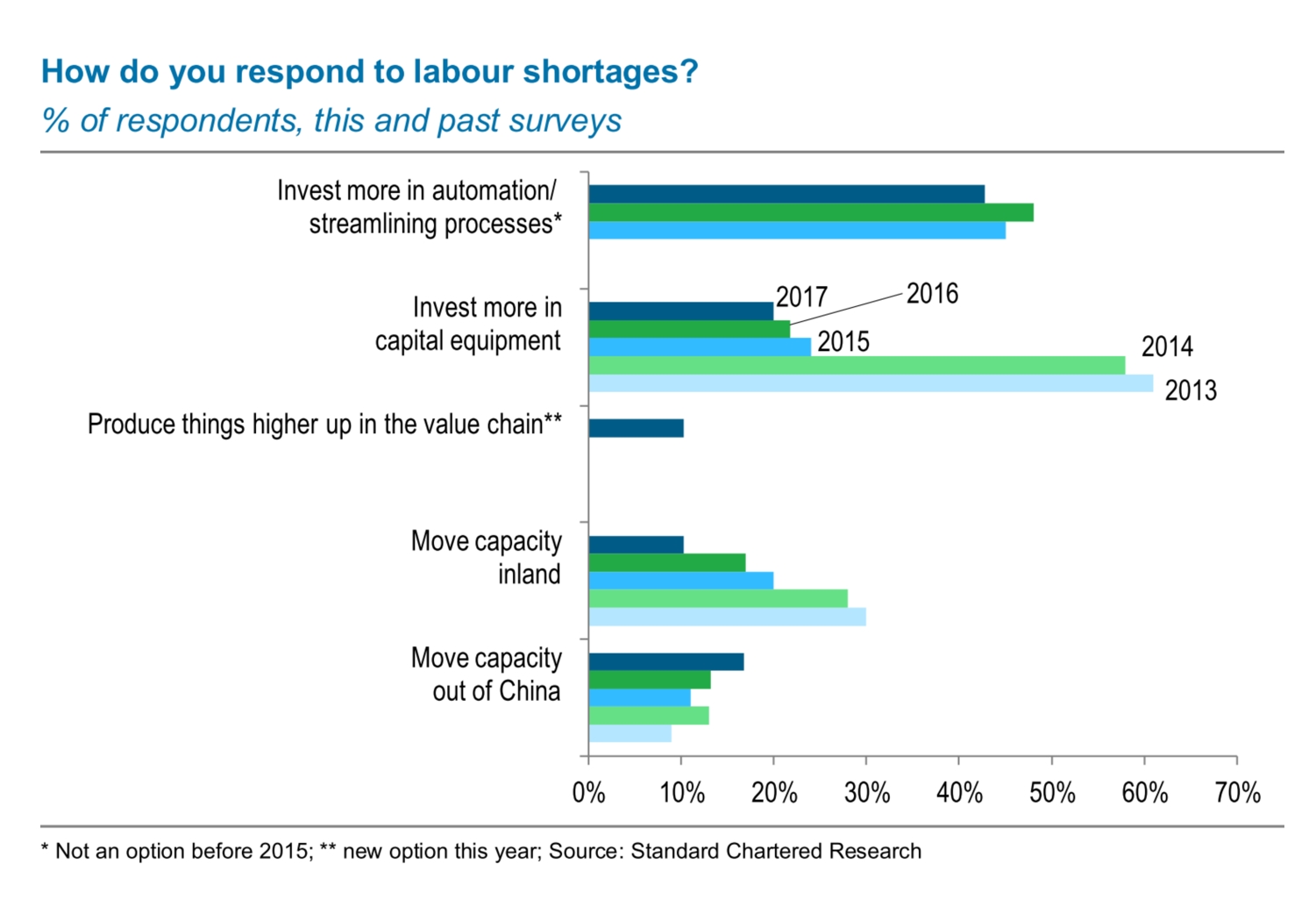 This is good news for China as, in time, the PRD will be able to improve its high-end manufacturing abilities and get its desired industry mix. China could move up the manufacturing value chain by producing goods with greater accuracy and complexity, while maintaining high-volume output at affordable costs.
Robots or relocate?
While most high-end PRD manufacturers are countering cost pressures through robotics, a growing minority of low-end factory owners are more interested than ever in relocating to ASEAN. For the first time, clients looking to move operations overseas overtook those looking to move inland.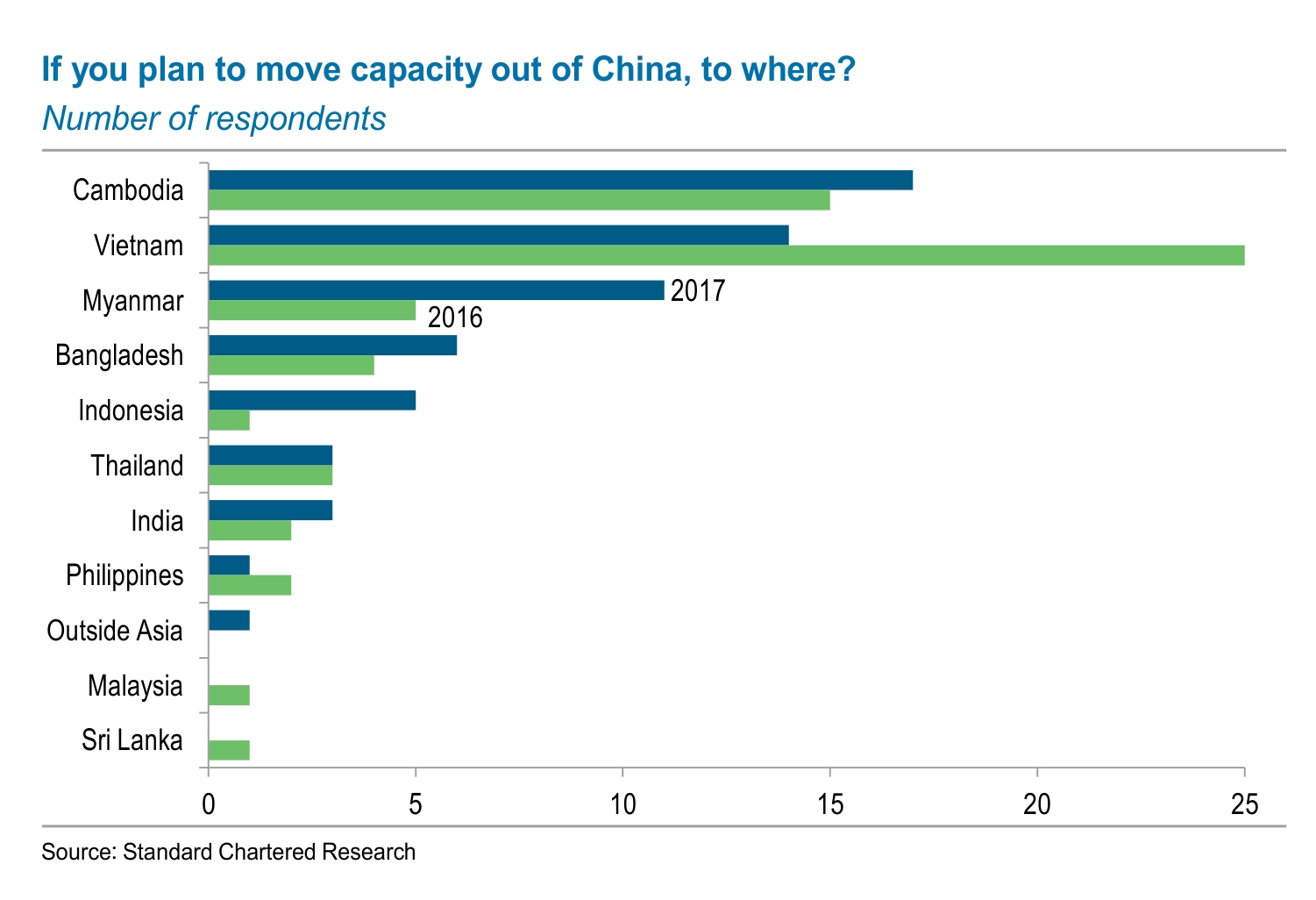 Cambodia and Vietnam remain the top destinations, favoured for their 'better labour supply'. A still-large wage gap with China, fewer infrastructure bottlenecks and strong economic fundamentals should help drive more ASEAN-bound investment over time.
China will be stronger
The findings from our survey, now in its eighth year, support the view that labour shortage and other challenges can be positive for an economy, if they force the right behavioural changes among manufacturers. All this could translate into sustainable margins as well as wage increases over time, which could support a continued rise in services activity and household consumption.
Manufacturers in the PRD, while collectively maintaining their dominance as a global manufacturing powerhouse, have faced persistent challenges over the past decade. The companies which have successfully faced down such challenges have probably emerged stronger from last year's economic slowdown.
What pushes manufacturers to upgrade and innovate themselves will make China stronger
We have long argued that the PRD bears the brunt of China's economic transition plan. Only by allowing uncompetitive low-end manufacturers to fail can the region move into advanced technology and services.
We believe that more painful economic transformations are yet to come, but what doesn't kill the PRD, and instead pushes the region's manufacturers to upgrade and innovate themselves, will ultimately make China stronger.