SIBOS SESSIONS

Join us for our speaker sessions

Our experts will be speaking on key industry topics at Sibos 2017. Find out more below
The growing significance of disruptive innovation and Artificial Intelligence

Alex Manson
Global Head, Transaction Banking
Stream: Banking, Compliance, Securities, Technology
Date: Thursday, 19 October
Time: 11:00 – 12:00
Venue: Plenary Room
The effects of technological innovation within our industry and on wider society are of a scale never witnessed before. Commentators have spoken of a 'fourth industrial revolution' that will transform both the workplace and our daily lives. Amidst this change, talk has shifted from disintermediation to collaboration - FinTechs and financial services cannot be separated. The FinTech sector relies on banks, as trusted partners, to help scale and perform the final mile of transactions. With FinTech, RegTech and Artificial Intelligence (AI) developing rapidly, the industry needs to manage the disruption created by this growing ecosystem. Is it time to seize the cognitive opportunity to help banks cut costs, add value and meet multiple challenges? By adopting cognitive computing early, banks have the opportunity to derive significant financial benefits, especially in the relatively untapped area of middle- and back-office processing. And with Chatbots, robo-advisers, machine learning, cognitive computing and so much more, big technology companies are making significant investment in AI. What are the implications and what is the realistic future for the financial industry in this space? Hear from experts and leaders from the financial industry and beyond to learn more about the profound impact of new technology, machines and the transformative potential of AI.
The innovation enabler: what ISO 20022 can do for market infrastructures and their users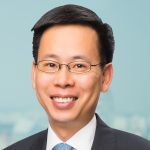 Jyi Chen Chueh
Head of Custody Services, Transaction Banking
Stream: Banking, Securities and Technology
Date: Monday, 16 October
Time: 15:30 – 16:30
Venue: Standards Forum Conference Room
Every major financial market infrastructure (FMI) has now adopted or agreed to adopt the ISO 20022 standard by 2022. As the ISO 20022 standard becomes universal, it will yield major reductions in operational cost and risk. FMIs will be able to inter-operate more easily and Banks using FMI services will be able to access infrastructural services through a standard interface. But the benefits do not stop there, ISO 20022 is already being applied to information exchanged through distributed ledger technology (DLT), opening the possibility of inter-operability between DLT networks. In this session, FMIs will explain how ISO 20022 is helping them cut costs and risks, win more business and adopt new technologies.
Blockchain and payments: Lessons learnt and future prospects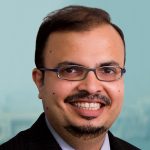 Shirish Wadivkar
Global Head of Correspondent Banking Products, Transaction Banking
Stream: Banking
Date: Tuesday, 17 October
Time: 15:30 – 16:30
Venue: Conference Room 2
The past 12 months have seen initiatives across the globe further experiment with blockchain technology in pursuit of the holy grail of a production ready Distributed Ledger Technology (DLT) payments solution. Alongside FinTech initiatives, individual banks, central banks and SWIFT have confirmed their interest in DLT, testing the waters with various trials and proof-of-concepts. What are the key takeaways from these initiatives? What role will blockchain play in the future of cross-border payments? And how can we make the future happen?
AML and Assurance – Can RegTech define a better path?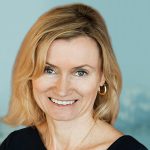 Patrica Sullivan
Regional Head of Financial Crime Compliance Americas, Financial Crime Risk
Stream: Compliance
Date: Wednesday 18 October
Time: 14:00 – 15:00
Venue: Conference Room 1
The cost of compliance continues to climb, yet money laundering and terrorist financing operations continue unabated. Banks face a two-fold challenge: adapting to evolving regulatory requirements while applying yesterday's technology to the AML landscape of today and tomorrow. Clearly something has to give – but what? Can RegTech transform AML in the same way FinTech has reshaped payments, insurance and investment management? Can technology make processes and controls more accurate and effective? As a non-competitive area, could collaboration help provide innovative solutions and improve results? If third-party service providers offer independent assurance that institutional controls are working, will regulators accept the results?
Digitisation in Trade Finance – a tough nut to crack?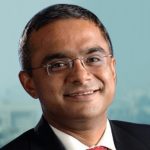 Farooq Siddiqi
Global Head of Trade, Transaction Banking
Stream: Banking
Date: Thursday, 19 October
Time: 09:30 – 10:30
Venue: Conference Room 1
Trade finance has lagged other financial services in moving from paper to digital. One major reason is the number of players and stages in the trade transaction flow, and the fact that standardising processes and practices is particularly challenging when multiple industries are involved as well as multiple geographies. Despite these challenges, a lot of progress has been made. What technology advances have been made and what about bank readiness in Trade Finance – is there more to do? In this session, the panel will discuss the challenges, outline the drivers and take a look at the short-term developments in this area.