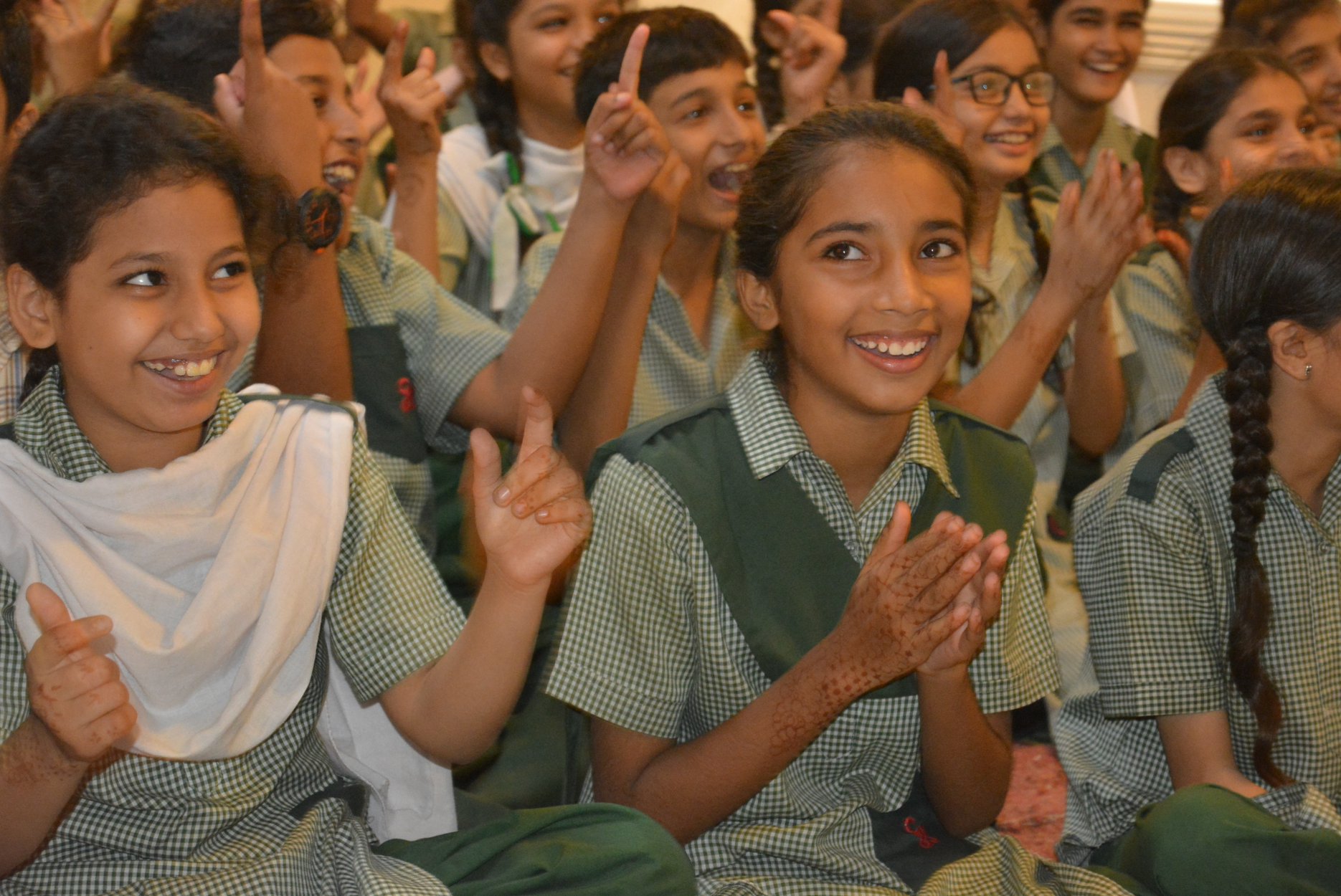 Empowering the next generation
We believe everyone deserves the opportunity to realise their potential. Yet globally, more than 282 million young people are not in education, training or employment. The economic impact of the global COVID-19 pandemic has made this worse.
Futuremakers by Standard Chartered is our global initiative to tackle inequality by promoting greater economic inclusion in our markets. Futuremakers supports disadvantaged young people aged 35 or below, especially girls and people with visual impairments, to learn new skills and improve their chances of getting a job or starting their own business.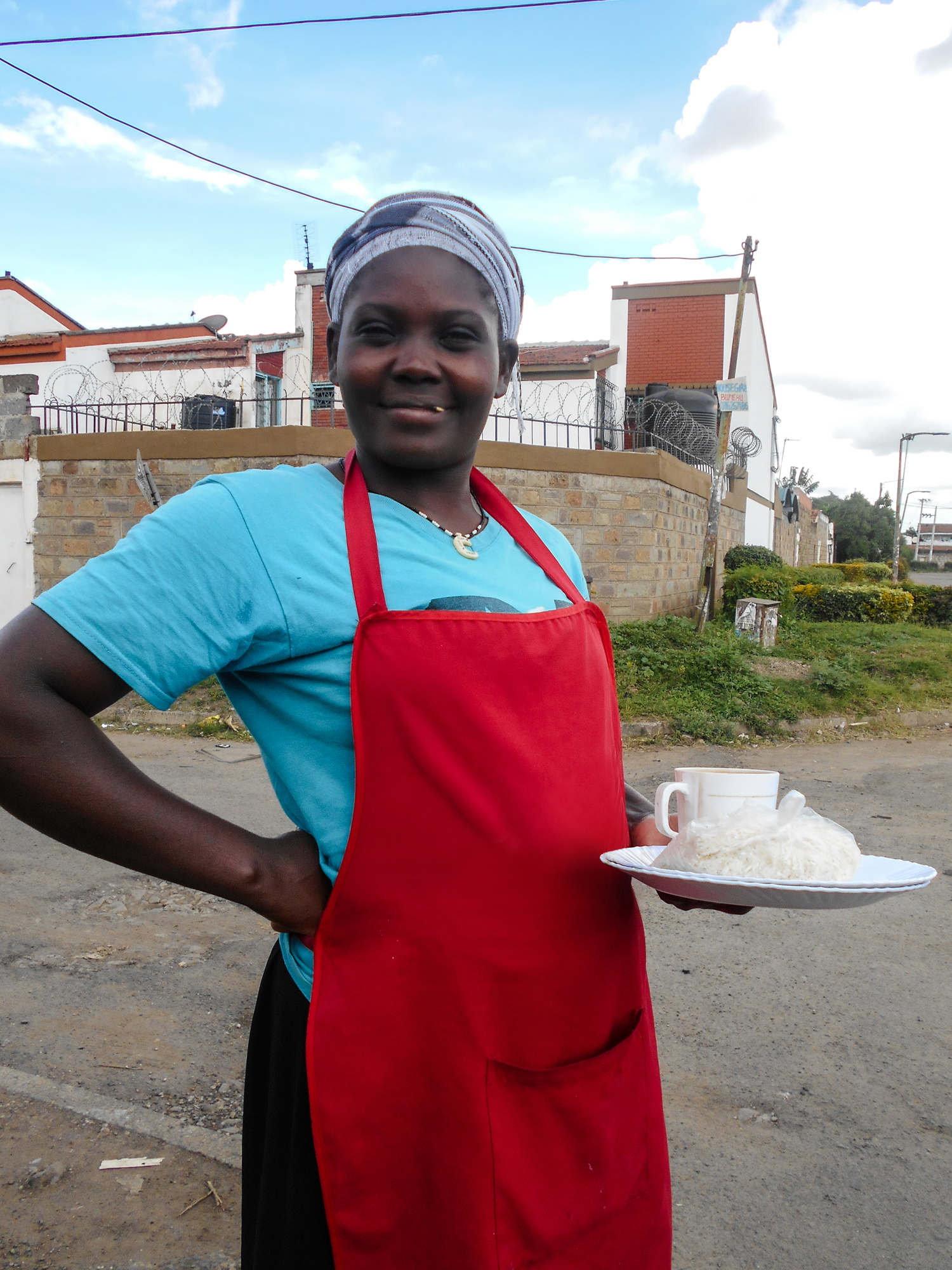 Over USD78 million raised for young people
We set out to fundraise and donate USD50 million for Futuremakers between 2019 and 2023 to empower the next generation to learn, earn and grow. In response to COVID-19, we committed a further USD25 million to Futuremakers to support economic recovery for young people impacted by the pandemic.
We've achieved the USD75 million target set for 2023 one year early, with additional donations made during the pandemic. In 2022, we fundraised USD14.7 million for Futuremakers including Group donations, bringing the total fundraised from 2019 to 2022 to USD78.7 million.
Funds raised go to the Standard Chartered Foundation, NGO and charity partners to deliver Futuremakers projects.
About Futuremakers programmes
In 2022, Futuremakers reached more than 335,000 young people, and more than one million young people (74 per cent young women) between 2019 and 2022 across 43 markets. Read more about our education, employability and entrepreneurship support through Futuremakers.
Unleashing the economic potential of girls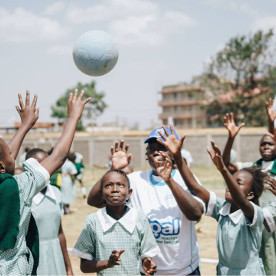 We know that investing in girls can result in increased prosperity and diversity. Giving girls the tools to shape their own future has an incredible multiplier effect on communities and societies.
Goal is our programme to equip adolescent girls with the confidence, knowledge and skills they need to be economic leaders in their families and communities. As part of Futuremakers, we are expanding Goal as our global education programme.
Since its launch in 2006, Goal has grown to become an internationally-recognised global movement operating in more than 20 markets. Through sport and activity-based learning, Goal delivers modules on financial education; communication skills; health and hygiene; and self-confidence.
We reached more than 821,000 girls and young women between 2006 and mid-2022. Our target is to reach one million girls between 2006 and 2023.
What's next?
Following programme disruptions due to COVID-19 restrictions, we continue to deliver the curriculum using a diverse range of modalities (online, hybrid, face-to-face) in 2022.
Preparing young people to be job-ready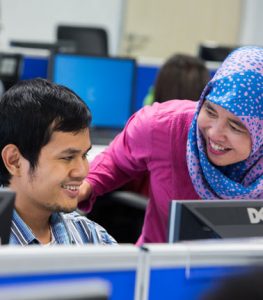 Many disadvantaged young people lack the skills they need to get a job or to improve their circumstances, including knowing how to manage their financial future. At the same time, employers can find it difficult to hire someone with the right balance of technical and soft skills.
We provide vocational training, mentoring, career planning, upskilling and reskilling opportunities that support young people to become job ready. Between 2019 and 2022, we reached more than 218,000 young people (51 per cent young women) through employability activities, exceeding our target 100,000 set for 2023.
What's next?
In 2023, we continue to support employability across our markets and promote economic inclusion for young people with disabilities.
Nurturing small business owners to succeed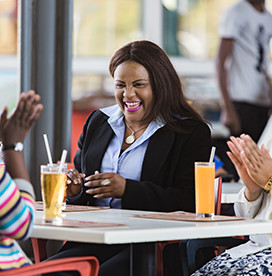 More individuals and businesses have greater access to financial services than ever before. However, many micro and small business owners lack the business management skills they need to grow their business.
We offer support to develop broader business skills, build financial knowledge, and provide access to finance and networks to young people. Our projects include Women in Tech, which provides technical business training, mentoring and seed funding to female entrepreneurs. Between 2019 and 2022, we reached more than 105,000 young people (64 per cent young women), micro and small businesses through entrepreneurship activities, exceeding our target 50,000 set for 2023.
What's next?
In 2023, we continue to support entrepreneurship across our markets, and to pilot access to finance facilities.