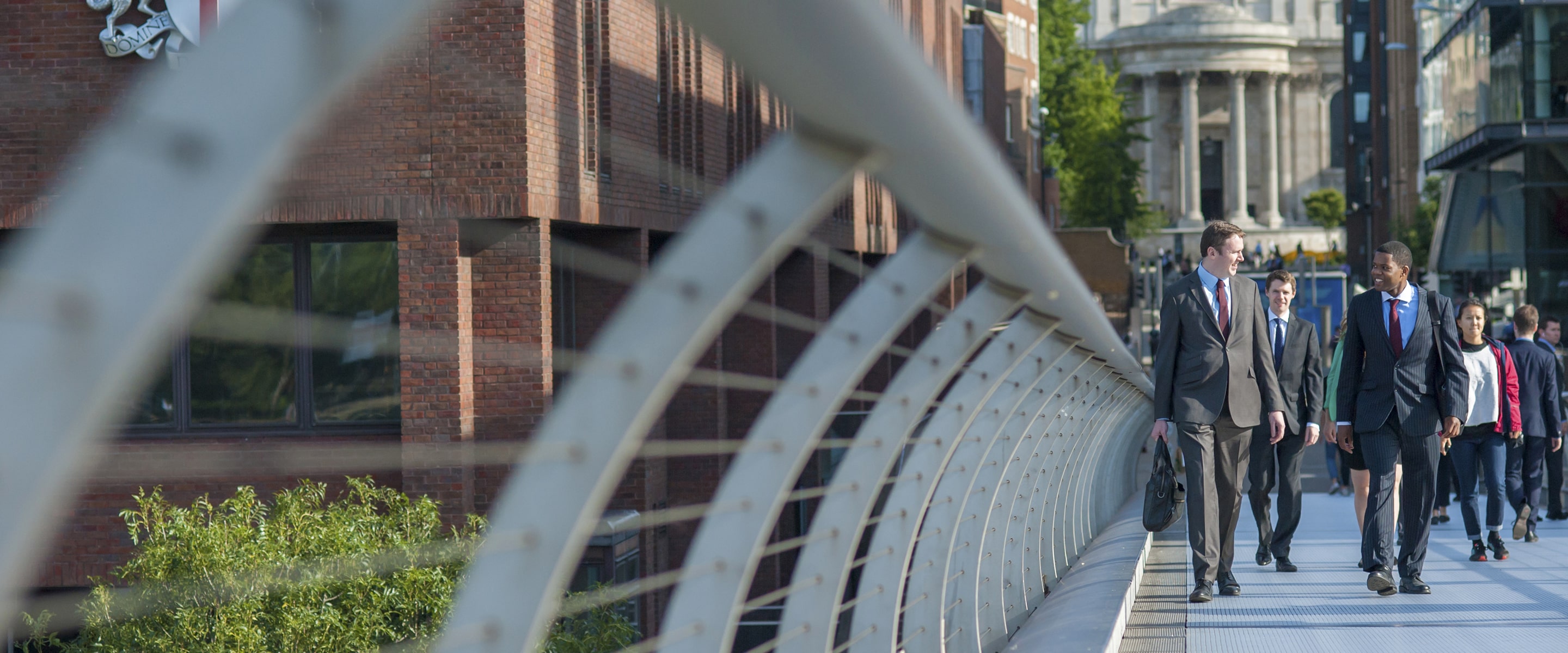 libor and other benchmarks

LIBOR Transition

Preparing for benchmark interest rate reform - find out more about LIBOR, the rationale behind the global benchmark reforms and what you can do to prepare.
Important update
In line with the Working Group on Sterling Risk-Free Reference Rates' updated roadmap and milestones, Standard Chartered will no longer: (1) offer any new or refinanced GBP LIBOR loans, (2) originate, arrange or offer new GBP LIBOR bonds and securitisations, and (3) offer new GBP LIBOR linear derivatives (except for client's risk management purposes), with maturities ending beyond 2021.
If you have any questions or require further clarification, please contact your Relationship or Product Manager at the Bank, or send an email to IBOR.Transition@sc.com.
Virtual client briefing session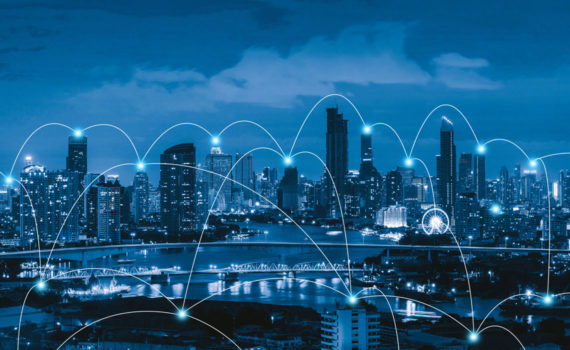 Finalisation: LIBOR Cessation Timelines and the ISDA Spread Adjustment
Listen to our latest update on recent market developments, including the results of the IBA consultation on LIBOR cessation dates, as well as an update on the finalisation of the ISDA Credit Adjustment Spread.
You may view the presentation here.
Click to watch the video
Finalisation: LIBOR Cessation Timelines and the ISDA Spread Adjustment
Listen to our latest update on recent market developments, including the results of the IBA consultation on LIBOR cessation dates, as well as an update on the finalisation of the ISDA Credit Adjustment Spread.
You may view the presentation here.
Libor

Key Market Updates and Industry Developments

Read about the latest updates and developments on the transition.
Overview
In July 2017, the UK Financial Conduct Authority (FCA) has stated that they will no longer compel panel banks to contribute quotations for the computation of the London Interbank Offered Rate (LIBOR). Regulators globally have emphasised that firms should move from LIBOR to alternative reference rates (ARRs). This is important as LIBOR underpins contracts affecting banks, asset managers, insurers and corporates, with estimated exposures totalling USD 400 trillion globally on a gross notional basis. Standard Chartered has set up an IBOR Transition Programme, to help the Bank and our clients navigate the many challenges resulting from the transition.
Expand
Collapse
Background
What is LIBOR and why is reform required
Expand
What is LIBOR?
LIBOR is arguably the most important Interbank Offered Rate (IBOR) used in global financial markets. It serves as a key interest rate benchmark across a number of financial products including derivatives, securities, loans and mortgages. LIBOR provides an indication of the average rate at which each LIBOR contributing bank can borrow unsecured funds in the London interbank market for a given period, in a given currency. It is calculated and published daily across five currencies (GBP, USD, EUR, JPY and CHF) and seven maturities (overnight, one week, and one, two, three, six and 12 months) by the ICE Benchmark Administration. It is based on submissions by a panel of banks using available transaction data and their expert judgement.
Why is reform required?
Following the financial crisis, changes to bank capital requirements resulted in a significant decrease in transaction volumes in the unsecured interbank lending market - upon which LIBOR is based. With insufficient transaction data, LIBOR submissions have increasingly relied on expert judgement from the panel banks. Regulators have therefore grown increasingly concerned about the long-term sustainability of the benchmark and have decided to pre-empt any further possible deterioration by indicating their preference of a transition away from LIBOR.
It is not only regulators that are concerned. Panel banks have expressed discomfort about providing submissions "based on judgements with little actual borrowing activity against which to validate their judgements"*
The FCA has reminded all banks and other market participants that they need to have removed dependencies on LIBOR by this date if they are to avoid disruption when the publication of LIBOR ceases.
(*Source: Speech, Andrew Bailey, FCA, July 2017.)
Expand
Collapse
The alternative to LIBOR
Find out about the alternative rates that have been identified
Expand
What is the alternative to LIBOR?
Since 2014, a number of jurisdictions have set up working groups to identify alternative RFRs to LIBOR. This was as part of a G20 initiative, delegated to the Financial Stability Board (FSB), to review and reform critical benchmark rates. The FSB established an Official Sector Steering Group (OSSG) to focus its work on the most fundamental interest rate benchmarks. The working groups focused on identifying rates that had markets of suitable size underpinning them and a robust governance framework for their calculation. Some of these rates were already in existence while others had to be created.
Whilst alternative RFRs for each of the LIBOR currencies have now been identified, the different jurisdictions are at varying stages of progress. In particular, the depth and liquidity of the market differs across the respective RFRs and product sets (e.g. derivatives, bonds and loans).
The alternative RFRs are considered more robust and reliable interest rate benchmarks than LIBOR as their calculation is based on actual transactions in the underlying market. For example, while USD LIBOR has a daily average of USD 1 billion of underlying transactions, the chosen replacement, the Secured Overnight Financing Rate (SOFR), is underpinned by daily transactions of approximately USD 1 trillion. Being based on actual transactions, instead of submissions using expert judgement, makes the RFRs more representative of the true cost of funding in the underlying markets.
What does the Transition Roadmap Look Like?
Below is set of important activities and milestones, albeit non-exhaustive, that will support an orderly transition.
There are currently differing levels of liquidity in each of the markets for RFRs, both in comparison to each other, and versus LIBOR. Liquidity in the RFR markets is anticipated to continue building in the period leading-up to 2021, with the potential for declining liquidity in respect of LIBOR markets.
The development of RFR markets requires a number of industry activities to continue to progress, including updates to key pieces of market infrastructure, such as those related to clearing and settlement of RFR-linked trades, continuing product development across derivatives and cash products, as well as the establishment of market conventions across products. Recently the market has seen growing RFR liquidity with the raising of new debt referencing RFRs, as well as the development of the related swaps and futures markets. There has also been a number of issuances in the loan markets which the Loan Market Association (LMA) are attempting to record. Many participants, particularly in the loan markets, are also tracking closely the development of term rates based on the RFRs, with the working groups identified in table above undertaking work in this area, albeit targeting different timelines and potentially adopting different approaches depending on jurisdiction.
Many contractual agreements that reference LIBOR do not anticipate an event such as the permanent cessation of the LIBOR benchmark, and hence, lack contractual provisions for successor benchmarks. This raises the question of how to maintain contractual continuity for those contracts that will be affected by LIBOR transition.
For derivatives, ISDA has published an industry wide ISDA 2020 Protocol to faciliate the incorporation of the updated fallback language into existing derivatives transactions whilst regulatory working groups such as the Alternative Reference Rate Committee (ARRC) and the Working Group on Sterling Risk-Free Reference Rate (RFRWG) have developed fallback language for cash markets.
Another important aspect to consider is the spread adjustment methodologies captured by the fallback language. RFRs are overnight rates, which are considered nearly risk-free, whereas LIBOR is a term rate and reflects perceived bank credit risk. The issue is further complicated as some RFRs are based off secured transactions, whereas others are based off unsecured transactions. Hence, when transitioning to RFRs, a spread methodology will need to be applied to avoid value transfer.
Making the necessary changes to existing contracts to update for the new RFRs, including updating for fallback language, is expected to be a burdensome process. In certain markets, notably the derivative markets, work is underway to develop an approach whereby contractual parties can more easily adopt changes to contracts through signing up to an agreed protocol. The aim is to avoid the need for mass repapering exercises of existing contracts.
However, not all contractual counterparties will wish to adopt a protocol developed by ISDA. In this case, each contract may need to be considered on a case-by-case basis for amendment. In cash markets, industry bodies such as the LMA and ICMA have issued guidance on market conventions in bond markets and exposure drafts for loan markets to facilitate market users in their transition to RFRs.
Market participants have noted a number of potential accounting and tax issues that may arise as a result of the transition to RFRs, including those related to the areas of the recognition and derecognition of assets and liabilities, the measurement of assets and liabilities and hedge accounting.
In this regard, steps have been taken by accounting bodies to ensure that the market is consulted on the accounting issues and that relief is provided as a result of the transition. For example, the International Accounting Standards Board (IASB) has published its final amendments to IFRS and IAS accounting standards in Q3 2020 to ease the accounting implications of the IBOR reform on financial reporting.
Expand
Collapse
Preparing for the transition
Find out how the Bank is preparing for the transition and what you can do to prepare for it
Expand
How is Standard Chartered preparing for the transition?
Standard Chartered recognises the impact the transition will have on our clients through the products and services we offer.  Accordingly, the Bank has established a central IBOR Transition Programme to prepare for the discontinuation of LIBOR and other IBORs globally, and to assist our clients through the transition.
The Bank is also actively involved in discussions and transition efforts with regulators, industry bodies, trade associations and individual market participants, whilst continuing to stay close to the developments across our geographic footprint. We have also introduced a suite of RFR-referenced products and encourage our clients to consider these, in view of the potential risks associated with LIBOR transition.
What can our clients do to prepare for the transition?
While uncertainties remain, as part of the transition, we encourage our clients to perform an assessment of their LIBOR-referenced exposures and stay up to date with ongoing developments.  We recommend that our clients familiarise themselves with the RFRs and consider transacting in alternative RFR-referenced products. 
The Bank has compiled a comprehensive checklist which may help you prepare for the transition.
Please contact your relationship or product manager at the Bank with any questions, or send an email to IBOR.transition@sc.com.
Frequently Asked Questions
The Frequently Asked Questions below attempt to clarify some of the key themes.
Market participants understand the possible discontinuation date of LIBOR to be at the end of 2021. This is based on the announcement made by the UK Financial Conduct Authority (FCA) in July 2017 that it will not compel panel banks under its regulatory powers to submit LIBOR rates beyond 2021.
However, this announcement does not explicitly mandate the permanent cessation of LIBOR. The FCA has indicated that panel banks may continue to submit LIBOR rates beyond 2021, if they wish to do so. Thus, the lifespan of LIBOR beyond 2021 is currently uncertain and regulators around the world have been strongly encouraging firms to prepare to operate without LIBOR beyond 2021.
Each of the five jurisdictions with LIBOR currencies have established national working groups tasked with:
Determining their replacement rates for LIBOR; and
Facilitating transition to the replacement or alternative risk-free or near risk-free rates (RFRs)
After a series of consultations, industry discussions and market feedback, RFRs have been identified for all five LIBOR currencies and each are at varying stages of development. These are:
USD: SOFR (Secured Overnight Financing Rate) administered by the Federal Reserve Bank of New York
GBP: SONIA (Sterling Overnight Index Average) administered by the Bank of England;
EUR: €STR (Euro Short-Term Rate) administered by the European Central Bank;
CHF: SARON (Swiss Average Rate Overnight) administered by the SIX Swiss Exchange; and
JPY: TONA (Tokyo Overnight Average Rate) administered by the Bank of Japan
Beyond LIBOR, many other regulatory bodies across the globe have followed suit in reviewing the status of their IBORs. In some jurisdictions, regulators are considering to take a multi-rate approach and retain reformed versions of existing IBORs to operate alongside the relevant RFR for that jurisdiction (e.g. Australia, Canada, Hong Kong). However, it remains to be seen how such multi-rate approaches will operate in practice.
For example, in the Asia-Pacific region, both the Hong Kong and Singapore regulators have made a decision to review their local IBORs and plan to adopt a multi-rate approach. For Hong Kong, this involves keeping the Hong Kong Interbank Offered Rate (HIBOR) and enhancing the methodology for the Hong Kong Overnight Index Average (HONIA) rate. For Singapore, tthe Association of Banks in Singapore (ABS) has consulted the industry on Singapore Interbank Offered Rate (SIBOR) transition to Singapore Overnight Rate Average (SORA), with a plan to discontinue SIBOR in the next three to four years. There are also similar initiatives to transition transactions referencing the Swap Offered Rate or SOR (which will be impacted by the discontinuation of USD LIBOR) to SORA and other SGD rates. To find out more about the transition from SOR to SORA, click here.
RFRs are based on overnight transactions and are therefore overnight rates as opposed to LIBOR which is published in multiple tenors. The overnight RFRs are risk-free or nearly risk-free whilst LIBOR reflect bank credit risk premium and other factors such as liquidity and supply and demand fluctuations. Consequently, adjustments need to be made to the relevant RFR to be used as fallbacks to LIBOR.
A "term adjustment" will account for the move from a term rate to an overnight rate and this will likely involve compounding the RFR on a daily basis to arrive at an "adjusted RFR".[1] For derivatives, ISDA has determined that the compounded setting in arrears rate will apply. Such a methodology will result in an adjusted RFR that is known at the end of the relevant interest period, rather than at the start of the interest period.
A "spread adjustment" will then be applied to the relevant adjusted RFR to account for the rate differential between the relevant LIBOR and the adjusted RFR. There is no market consensus currently as to which spread adjustment methodology will apply in relation to cash products.[2] For derivative products, ISDA has determined that upon a permanent cessation of LIBOR, the spread adjustment could be based on the historical median spread between the relevant IBOR and the adjusted RFR calculated over a five-year lookback period.[3]
Work is being done in certain jurisdictions on forward-looking SONIA term expected by end 2020, while SOFR and a JPY term rate are expected by H1 2021. Testing on a forward looking €STR is due to commence by early 2021 while The National Working Group on Swiss Franc Reference Rates has indicated it is unlikely to develop a forward-looking term fixing for SARON.[4]
[1] The Alternative Reference Rates Committee (ARRC) has indicated that for certain products, counterparties may choose to fall back to a simple average of the relevant RFR rather than to a compound average.
[2] In its 21 January 2020 consultation, ARRC sought the views of market participants as to which spread adjustment methodology should apply to address the spread differential between the relevant IBOR and the relevant RFR. Responses to the consultation are due no later than 6 March 2020.
[3] We note that pending publication of the ISDA 2020 IBOR Fallbacks Protocol and the amended 2006 ISDA Definitions, the formal language reflecting the ISDA-determined term and spread adjustments has not been finalised.
[4] The national Working Group on Swiss Franc Reference Rates has indicated it is unlikely to develop a forward-looking term fixing for SARON.
An RFR is not the same as LIBOR in your contract due to the underlying differences between LIBOR and the RFRs. New RFR products may be developed and priced on different characteristics and market convention.
We encourage you to review all your outstanding financial contracts that are maturing beyond 2021 to ascertain if they reference LIBOR (either directly or indirectly) for any determination. Products such as mortgages, business loans, bonds and derivatives may use LIBOR in some form, for example, as a reference rate, a fallback or in a late payment clause. For contracts that you have entered into with Standard Chartered (the "Bank") and which reference LIBOR, you may reach out to your Relationship Manager to discuss your portfolio and appropriate next steps in relation to your LIBOR exposures with the Bank in greater detail.
Clients with LIBOR exposures due to mature beyond 2021 are exposed to the risk of the permanent cessation of LIBOR. Clients should also consider the transition of any references to LIBOR to the relevant RFR or alternative rate as agreed between the parties. This could be achieved by way of active conversion or including appropriate fallback language or otherwise in the relevant contracts. We will engage in discussions with our clients in this regard to determine appropriate next steps.
We also encourage our clients to perform an assessment of their LIBOR-related exposures and take steps to understand the risks and impact associated with LIBOR transition on their contracts and respective businesses, including any accounting, tax and operational implications. In this regard, clients may want to consider engaging independent consultants for advice.
Clients can contact the Bank to discuss their LIBOR exposures with us at any time. As part of our client engagement plans, throughout Q4 and 2021 we will be contacting our clients with LIBOR exposures to discuss the appropriate next steps and potential transition options to ensure you are fully informed to make decisions around your portfolio or contracts with us. Please contact your Relationship Manager or email ibor.transition@sc.com for any LIBOR transition related queries.
We recognise the impact LIBOR transition will have on our clients given the range of products and services that we offer. We aim to continue engaging with our clients and to provide relevant support during this process. We have also put in place resources to assist the Bank in its LIBOR transition journey. In addition, we are also actively participating in industry and regulatory working groups' discussions on LIBOR transition. We will continue to provide information on developments relating to LIBOR as the transition evolves. We have also introduced a suite of RFR-referenced products and encourage our clients to consider these in view of the potential risks associated with the discontinuation of LIBOR.
We presently still offer LIBOR-linked products. However, when considering whether to enter a LIBOR-referencing contract with the Bank (or to extend an existing one) which will mature after end 2021, you should be aware of the considerations relating to LIBOR transition. Specifically, firms should also be aware of the milestone set by the Sterling Risk Free Rate Working Group (RFRWG) for the industry to stop new cash GBP LIBOR products and has also advised banks to significantly reduce stock of GBP LIBOR referencing contracts by Q1 2021. The ARRC has also set targets for firms to cease issuances of new USD LIBOR contracts progressively from end Q2 2021.[5] Firms should also be aware of the risks of entering into new long dated LIBOR products that mature after end 2021.
The Bank's approach to the transition is intended to align with regulatory expectations and requirements, as well as industry developments. Therefore, by the end of Q1 20201, we aim to stop all new GBP LIBOR cash and derivative contracts. Moreover, we have already introduced RFR-linked products, which we encourage our clients to consider, and we will continue to develop our RFR capabilities throughout the transition. If you wish to obtain more details at this point, please contact your Relationship Manager or email ibor.transition@sc.com.
[5] The deadline for cessation of new USD LIBOR Collateralised Loan Obligation is end Q3 2021.
There are several steps that you may consider taking now. Some of these include:
review information available on LIBOR and other legacy benchmark transition;
perform a portfolio-wide impact assessment on your LIBOR exposures;
commence formulating plans to transition from LIBOR to RFRs in your relevant contracts; and
seek independent professional advice to assess the potential impacts of LIBOR transition such as legal, tax, accounting, financial or other operational implications to your business and your firm.
You may also reach out to your Relationship Manager to discuss any queries you may have in relation to your LIBOR exposures with our Bank. For more information, you may email ibor.transition@sc.com.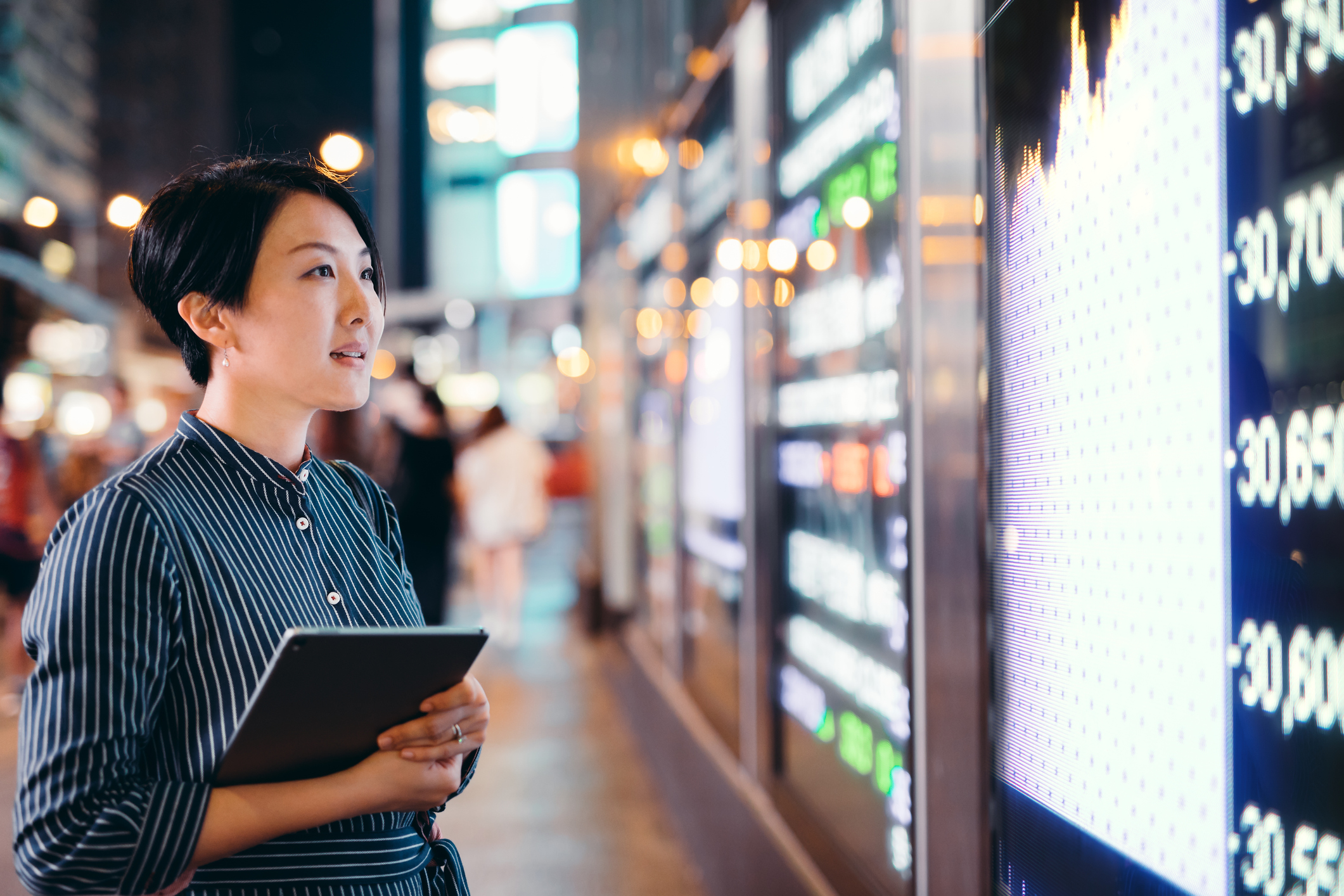 Risks relating to benchmarks
This document is provided by Standard Chartered Bank and its affiliates (SCB) for general information only. This document does not supersede any specific product risk disclosures. Whilst SCB endeavours to ensure the information in this note is current, SCB cannot guarantee its accuracy in this rapidly evolving area. In addition, SCB does not represent that the risks highlighted in this document are complete. You should exercise your own independent judgment and seek your own professional advice, where necessary, with respect to the risks and consequences of entering into any financial contracts or purchasing any financial instruments that include a reference to financial indices and reference rates (Benchmarks).
Learn more
Contact us today to see how Standard Chartered can help.