See your money
Quick, easy access to your accounts lets you track your money and stay in control of your finances.
Move your money
Move money in 30 seconds with FAST anytime, anywhere. Pay bills and make transfers whenever you've got a moment to spare.
Track transactions by date
Track account activities, monitor past and future transactions by day, week or month with our calendar function.
Manage your funds effortlessly.
Easy access, now with fingerprint login
Log in using the same username and password that you use for Online Banking. If you are an iPhone or Android phone user, fingerprint login is now available. Set up in 3 easy steps.
Pay any card
Pay credit card bills issued by any bank in Singapore. No more queuing up at payment machines for your bills. Settle payments wherever and whenever you want.
Send a bank cheque
Why lug around your chequebook and fuss over stamps and envelopes? Send a bank cheque via our eCashier's Order service. It's fast, convenient and free.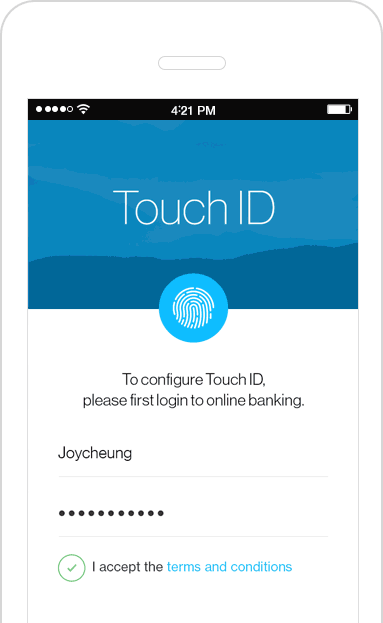 Download app now.
Standard Chartered Mobile Banking app is available in the App Store and Google Play.